Love, Friendship, and Lots of Great Costumes — The Highlights of February
Love, Friendship, and Lots of Great Costumes — The Highlights of February
February offers excellent opportunities to get out and have some fun. There are many reasons to celebrate, including Valentine's Day and Carnival (or Mardi Grass, as it is called in some parts of the world). Our communities all around the world have filled this month with exciting and fun activities. Let's take a look at our highlights for February!
Celebrating Love All Around
February is the month that makes us remember to celebrate love and to show appreciation. Some of our communities around the globe decided to have an early Valentine's Day. There is not one right way of celebrating and our Ambassadors in Helsinki seemed to agree — they hosted an InterNations Helsinki February Friendship Event on Friday, 10 February. The party took place at Huutokonttori Kantini and gave our expats the chance to share good vibes with friends, new and old.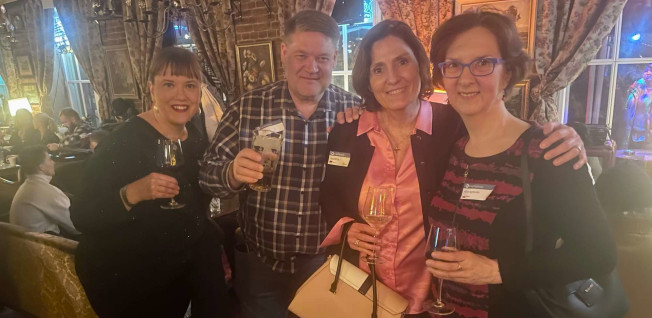 Our Munich Beer Stammtisch Group went for an alternative approach and organized a lecture on Friday, 10 February. Starting at 19:45 the lecture addressed Carl Sagan's "Pale Blue Dot" about humanity and love for its planet. The celebration of Valentine's Day is often seen as a celebration of love in relationships or friendships, but why not include love in all forms.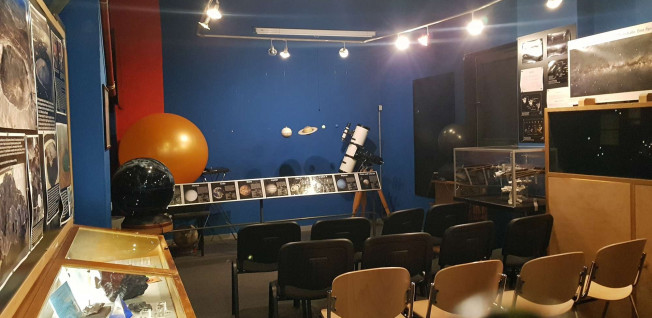 Ice, Ice, Baby
Even though February is the month of heart-warming love notes, our Helsinki Sports Group couldn't say goodbye to the cold! On 4 February, they gathered for an ice-skating activity on the beautiful lake in Kauniainen, Espoo. Afterwards, our members enjoyed a warm cup of coffee or hot cacao!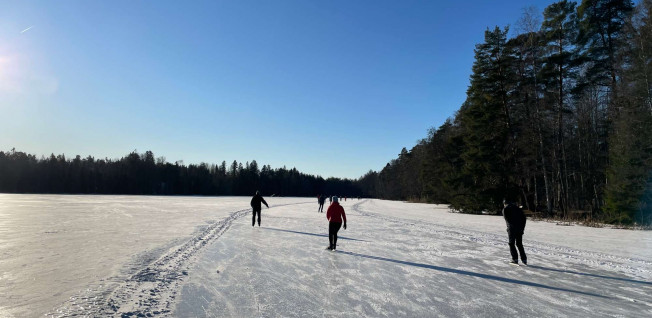 InterNations members of the Oslo Outdoor Adventures Group met up for a great outdoor activity in the snow. Group members spent the day cross-country skiing. To make sure that beginners or advanced skiers could join, the route included several distances.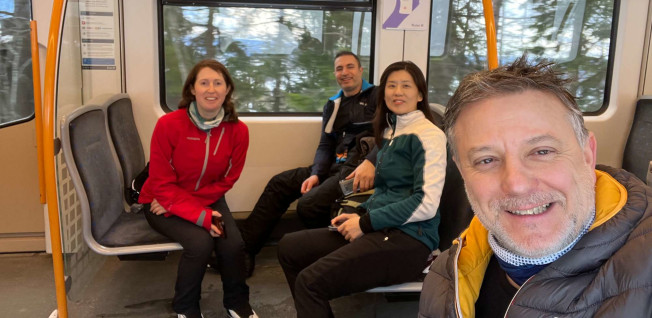 The San Francisco Bay Explorers Group went on an Urban Jungle Hike with a party afterwards. They experienced a great 8+ miles hike through a National Park visiting landmark highlights, such as Lovers Lane, Inspiration Point, Golden Gate Bridge, and more. With a BYO lunch at the beach it was great fun for everyone.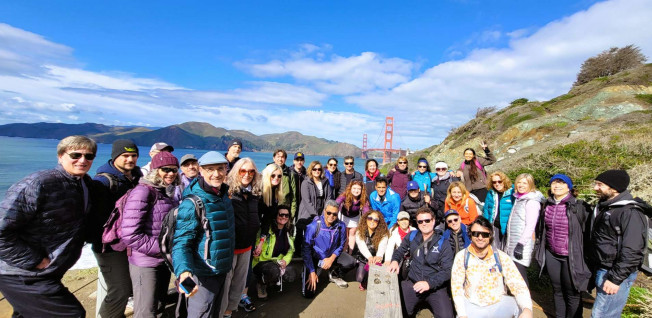 From Balls to Carnival Celebrations
Our Helsinki Night Out Group partied like Gatsby! On 28 January, they got together for a roaring 1920s party inspired by the world-famous novel and movie adaptation "The Great Gatsby". Everyone enjoyed a breathtaking 3.5-hour stage show of burlesque, live music, and circus. The party seemed like a night to remember if that was possible with all the champagne.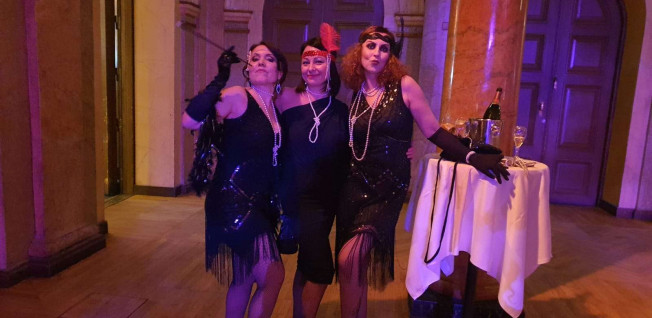 To stay in the Carnival spirit this month, our Prague Out & About Group will meet for a Mardi Gras parade and folk festivities on Saturday, 18 February. You have to be an early bird because the festivities start at 08:00 in the morning. But it promises to be a great start to the day.
Our Ambassadors in Brussels are throwing a Carnival Party! All types of costumes, masks, and accessories are welcome. Join them on Friday, 17 February at the Aloft Hotel, starting at 20:30. There will be good music and if you have the best costume, you have a chance to win a bottle of Cava.
Our communities seem to love Carnival parties because we have another one lining up for you! Our Consuls of the Nicosia Larnaca Group are throwing a party on Friday, 17 February at Kokomo. You're welcome to wear your best costume and you might even win a prize.
Check the events calendar in your community to find out what is happening in the upcoming months.
Want to take the lead? If you enjoy organizing activities and sharing your interests with other members, find out how to get involved as a Consul.
---
---
Article Topics