Not Looking Back: Expats Who Made It through the Crisis Abroad
Not Looking Back: Expats Who Made It through the Crisis Abroad

By Elena Born
Expats had a particularly hard time coping with the coronavirus pandemic — many of them have felt cut off from their families and their support system back home. However, as some countries have been better at dealing with the crisis than others, living abroad has also been a big relief for some of our members, while others are just longing to explore the world again instead of returning to their home country.
Here, we share the stories of Lisa in Portugal and Janie in Australia — neither intends to return home anytime soon.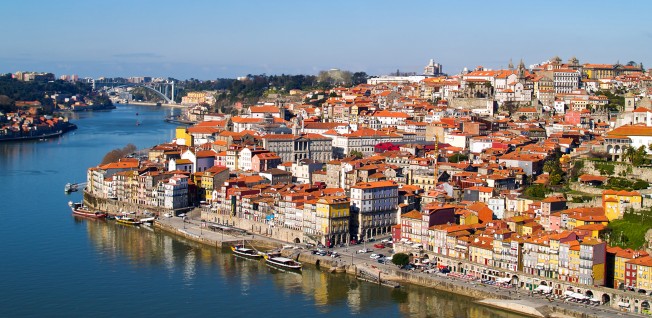 Staying Safe Abroad
Although Lisa has missed her family and friends in the United States ever since the pandemic hit, she feels very lucky to be living in Portugal. While the number of infections in her home country has been rising, very little has actually changed in her home abroad.
"We decided to move to Portugal when Trump was elected," she says. "I talked my husband into it in 2016." According to Lisa, this move was one of the best decisions of her life. "We are so happy and grateful to be here," she explains. "I can't say enough about the quality of life here. It is awesome, and we feel so fortunate that things have worked out as well as they have for us."
Despite the lockdown, Lisa's daily routine hasn't changed much, between learning Portuguese in the morning and teaching English in the afternoon. She and her husband had both been living abroad and working from home for a year when the pandemic reached Portugal, so they were already used to staying at home and working remotely.
However, if she still lived in her home country, her life would be vastly different right now. "If I was in the US, the situation, my situation, would have become worse," she says. "We have stayed in touch with our friends and family online, and we didn't really worry too much about them until they told us about the protests." Between the Black Lives Matter protests and the effects of the coronavirus, Lisa's home country has recently gone through a lot of upheaval that she doesn't recognize from her new life in Portugal. "The things that happened in the US, there's no toilet paper because people lost their minds and were hoarding it," she says. "We're across the river from Porto and we didn't miss anything. There was plenty of everything, it just didn't happen here."
In hindsight, Lisa is grateful that her and her husband took the step towards relocating in 2016, after one of her friends from Denver turned her onto international and overseas living. Still, the transition to expat life was challenging. "I'm glad that we did it, but I don't know if I would have attempted it if I had known what I was in for," Lisa says. "You have to have a certain amount of money and time to go through the process. It's a big deal."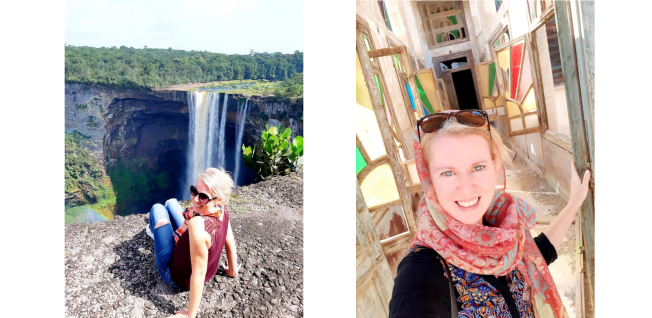 Ready to Travel Again
Unlike Lisa, Janie can't wait for borders to reopen. Before the pandemic began, she spent most of her time traveling the world in an attempt to visit every single country and territory across the globe. In 2020, she wanted to visit the ten remaining destinations on her list, from Pitcairn Island to Antarctica. "I just want to fulfil this childhood dream of mine; I grew up in Russia when it was a closed socialist country," she says. "I've dreamed of visiting every country in the world since I was five, and at that time it was like dreaming of going to the moon."
It took her over 20 years of traveling, and so far, she has visited 238 countries and territories and taken 1,500 flights around the globe. Though she'd planned and booked the final trips for 2020, she soon realized that the universe had other plans.
"So, the trip in April and May didn't happen, and the next one will not happen either," she explains. However, she is still hopeful that she won't have to abandon all her travel plans for the year. "I've still got three or four more international trips before the year is over. I'm hoping to make at least some of them."
Instead of being too sad about her travel plans falling through, Janie decided to make the best of the situation. Cooped up in her place in Adelaide, she has kept working on a book that has been a work in progress for a long time, called Around the World in 99 Disasters. "It has helped me put some things in perspective and re-live all my travel adventures from the past few years," Janie explains.
Unlike other expats, Janie doesn't plan to return to her home country anytime soon. Instead, she has big plans for a plot of land that she recently purchased. "I'm hoping to open a health retreat," she says. "This is another big passion of mine." After experiencing various cultures and their different approaches to health, food, and lifestyle choices, she wants to share the insights she has gained. Janie has used her time staying in Adelaide to learn about new therapies and breathing techniques and to design a program for the retreat.
These plans have still not squashed her travel bug, of course. "I'm definitely going to continue traveling," Janie says. "The minute that our borders open, I'll be the first one on the plane."
---
---
Article Topics