Thank You to My City — Global
Thank You Canberra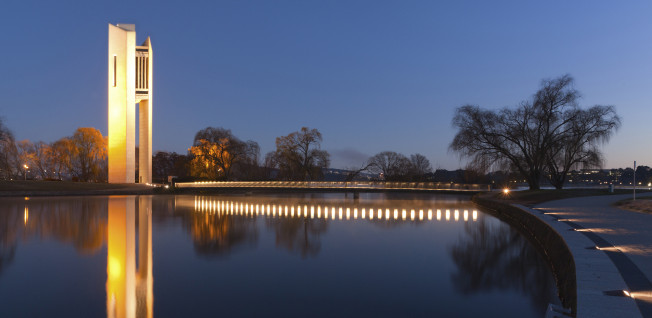 Dear Canberra,
It was in exciting day when I received state sponsorship to stay in with you. I didn't know, how it would be. Some of my friends who lived in Australia said, it's like a village and seems like a quiet place to live. I was a bit scared but excited to come.
When I first arrived, I liked the weather and the warm gestures from people who were already residing with you. As time went by, I realized that my friends were wrong. You are one of the most beautiful, safest, and loveliest places one should live.
The cutest thing about you is the safe living for families and the quietness that brings happiness to one's life. I love the playgrounds. My kids enjoy it a lot.
Schooling is really good, too. The school system and environment make a lot of sense for my kids. They received a warm welcome and soon mingled quickly with the school community and other students.
The public transportation system was a bit of a challenge, but I see it is getting improved day by day with different government initiatives.
Generally, private transportation is good but not exhaustive.
I really love people's attitude and behavior. It's always friendly and welcoming. In the shortest time, I adjusted to this culture.
The weather is great. I love to see all the seasons throughout the year.
Job opportunities are increasing significantly. I would encourage others to come and join our community in Canberra and help increase growth. It is the safest, cleanest, and most lovable place to live.
I love the people, safety, culture, and peace of mind of living in Canberra. Generally, it's a little bit expensive but if with a good job, it is usually easy to live here. If one is not working, government support is available to adjust the lifestyle and livelihood.
The only thing I learned, never settle for disappointment. Always aim high and you will achieve whatever you set your mind to. I struggled to find work opportunities but eventually I got it. Now, I am living a happy and peaceful life.
Faraz Khan resided in the UK and Pakistan before he landed in Australia in 2015. He lived and studied in both countries as well as visited a few other countries as a tourist. He completed his studies in environmental sciences. Later, he started his career as environmental consultant, joined in HSE discipline, now playing his part in construction management.
---
Article Topics