The Power of Friendship: Making Connections while Living Abroad
The Power of Friendship: Making Connections while Living Abroad
Dana moved from Kuwait to Australia and did not know a soul when she arrived. Through an unexpected friendship with two British expats, she transformed her experience and achieved what she was ultimately searching for: a sense of belonging.
Expats who move abroad have many challenges to navigate. Perhaps the most difficult — yet most essential when it comes to overall satisfaction with expat life — is finding friends who act as a source of support and companionship. Here is how one expat approached this challenge after her move to Australia.
A Brave Decision
Dana was born and raised in Kuwait. Coming from one of the world's most volatile regions, she longed to live in a more peaceful and stable environment. So, she decided to move abroad and start her life in a new place, in a safe and beautiful country, as far away as possible from war and conflict. Her love for koalas and kangaroos led her to choose a faraway continent on the other side of the world: Australia.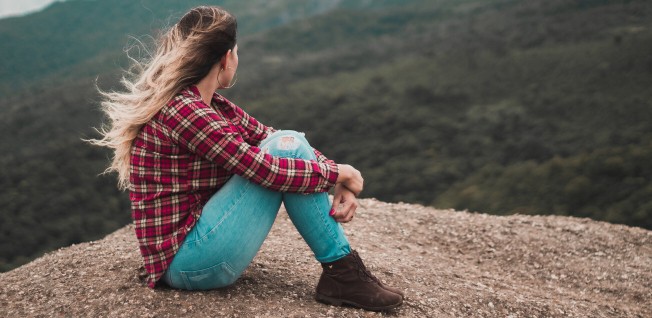 When Dana first arrived in Sydney, she was completely alone and didn't know a soul. Life there was very different from what she was used to, and there were many things she had to adapt to. Both the environment and the culture were completely new. Reflecting on the beginning of her expat journey, Dana says: "I had to get used to the idea of having everything upside down . . . The streets are on the other side, and seasons are the opposite." While it was overwhelming to live in a large city without knowing anyone, Dana was determined to make it work.
The Beginning of a Great Friendship
Three months after arriving Down Under, Dana decided to sign up for an InterNations event. It was one of the large networking events held regularly in Sydney. At first, she felt somewhat uneasy, since she went alone and did not know anyone else. "I pushed myself to go and try something new", Dana recalls. While standing in line for drinks, she met John, a British expat, who introduced her to his good friend Steven that same evening. John and Steven had known each other for many years and had already been living abroad for quite some time.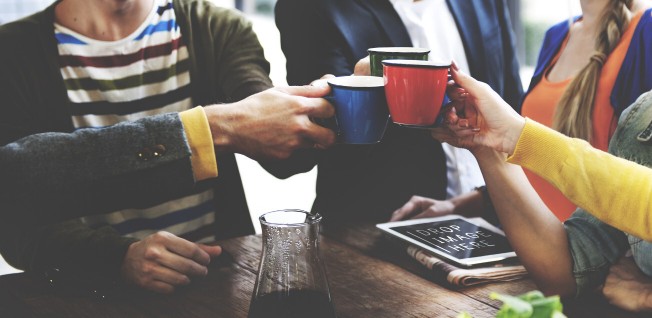 After meeting that evening, they invited Dana to go on a hike, and from then on, they became really good friends. The three of them shared many wonderful moments and even spent one Christmas together — a difficult time of year for many expats who are far from home. They went on a trip outside of Sydney, visiting beautiful beaches and sampling local food, and even cooking Christmas dinner together.
Finally Feeling at Home
John and Steven had a large international circle of friends, who also became Dana's friends. They all get together often and enjoy spending time as a group. Typical activities are lazy days just hanging out, going for brunch together, or getting together at InterNations events for a drink. "Before meeting John and Steven," Dana says, "I was overwhelmed living on my own, far away from anyone I know." But after developing a strong bond with John and Steven, and being integrated into a larger group of friends, things changed. "I felt like an orphan and these guys actually adopted me," Dana says. Miles away from where she was born and raised, on a completely different continent, she finally and truly felt at home.
Fun Experiences with Many International Friends
The best part of having international friends, according to Dana, is that they make life more varied and interesting: "There is always something new to learn; they teach [us] about our similarities as well our unique ways of being different". Sometimes there are funny moments, like adapting to the way people from different cultures greet each other. For example, should you greet people by giving each other two kisses, or even three? Or maybe just a handshake is expected? Part of feeling at home is the openness and sense of acceptance within her group of friends, who are from all over the world. As she describes it: "We create this space where we accept each other without judgement and we always communicate".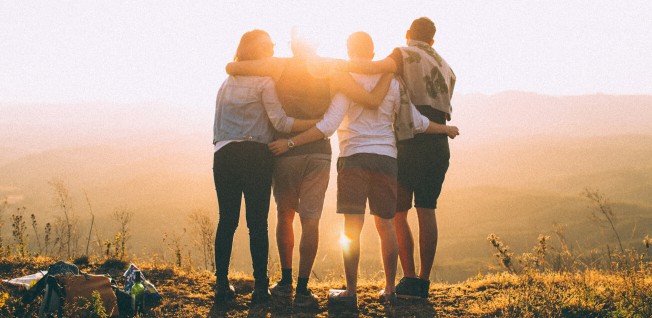 The Best Way to Enjoy Life Abroad
Dana says that she tackled the loneliness she faced at the beginning of her expat experience by actively taking advantage of what InterNations offers. She appreciates that InterNations helped her to meet many different people in a casual environment. "If it wasn't for the amazing friendship that was started that night, I wonder what my experience settling down in Sydney would have been like," Dana recalls. As an expat, charting your own path in hopes of a better life can be a daunting step that takes courage. But the bonds you form and the experiences you share with other like-minded people will make it all worthwhile.
---
---
Article Topics