Unveiling the Highlights of July: A Recap of Unforgettable Events
Unveiling the Highlights of July: A Recap of Unforgettable Events
As the warm embrace of summer envelops our communities in the Northern hemisphere, a spirited wave of celebration washes over us. From lively festivals to enchanting events, like-minded people from InterNations have celebrated the very essence of summer, creating cherished memories between old and new friends.
Vibrant and Colorful: Community Events Full of Joy and Connection
On Sunday, 2 July the New Delhi Cocktail Group headed out for an extraordinary evening at Bonne Foi 65, the hottest new property in South Delhi. The ambiance was enchanting, the cuisine exquisite, and surprises kept everyone grooving all night long. The specially curated menu took guests on a culinary journey, with a fusion of flavors that reached new heights of deliciousness. Upon arrival, guests were greeted with a welcome cocktail that set the perfect mood for an evening of pure indulgence. As the night progressed, the surprise DJ took over, keeping everyone on their toes with an incredible selection of music that had the dance floor packed.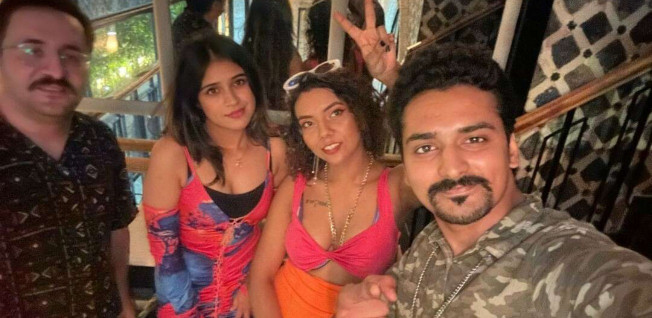 Our Bangalore Borderless Group held a cheerful celebration for US Independence Day. The event was a phenomenal success, with an incredible lineup of music, delectable food, and an energetic atmosphere that brought everyone together in a spirit of joy. The memories created between new and old friends were truly unforgettable.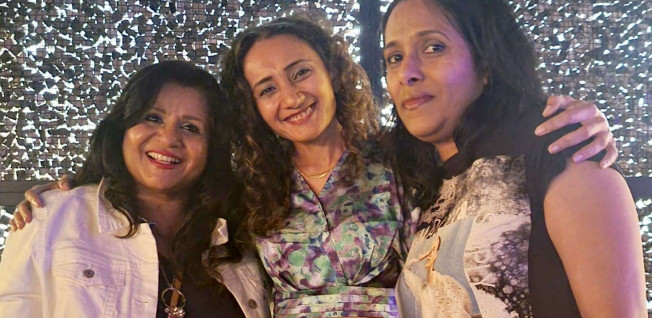 On Saturday, 8 July our community in Guangzhou had an absolutely incredible time at the São João Festival. It's the biggest festival in Portugal and this month it was brought to Guangzhou for the first time. The vibrant atmosphere was filled with music, dance, and the mouthwatering aroma of grilled sardines. The festival showcased the best of Portuguese culture, with a menu that took attendees on a delicious journey through the Portuguese cuisine, along with captivating presentations about the country itself. As the night progressed, our members enjoyed the energetic beats of the DJ on the dance floor, as well as live performances that added an extra level of excitement. This event was a perfect opportunity for expats and locals to come together, network, and celebrate.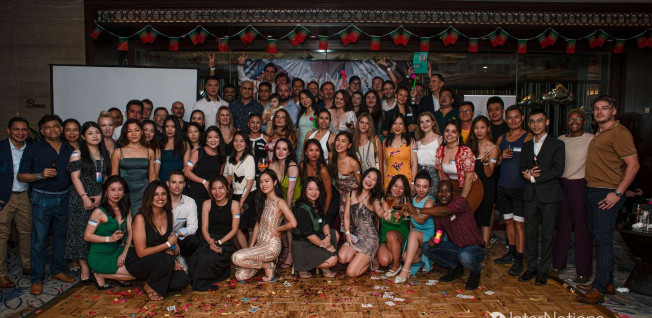 On Saturday, 1 July the Melbourne Making Connections Group had a memorable celebration as they came together to commemorate Eid Al-Adha, the Feast of Sacrifice. The event featured a delightful Turkish breakfast and scrumptious gözleme. It was a joyous occasion where the Muslim community gathered to share food and engage in fun conversations, fostering a sense of togetherness and celebration.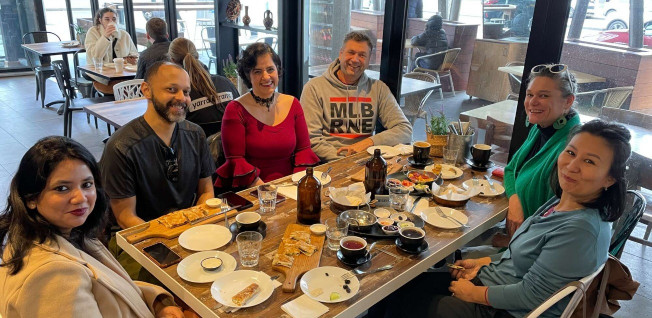 The community in Kuala Lumpur had an absolute blast at their Colors Night on Saturday, 8 July. The venue was filled with vibrant and colorful outfits as everyone embraced the dress code with vibrant colors or colorful patterns. A talented face painter was available to create fun and colorful art on their faces and hands, adding to the lively atmosphere. Although there was no DJ, a specifically curated playlist played throughout the evening, setting the perfect mood.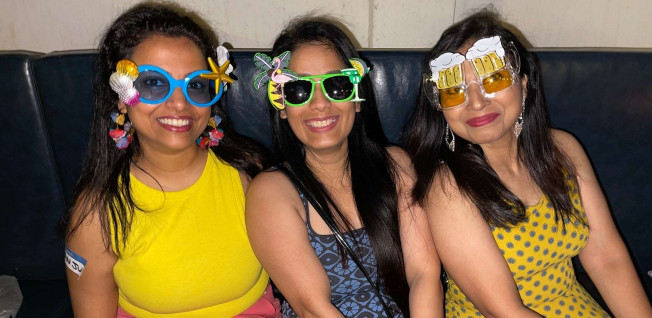 Calendar-Worthy Events This Month
Who wants to celebrate Christmas in July? Join the Sydney Community on Saturday, 22 July at the Bavarian World Square. The Bavarian has reserved the entire inside area next to the bar exclusively for InterNations members, and they also have a dedicated outside area. Don't let the chilly weather stop you from having a great time as there will be outdoor heaters and blankets, and there might even be some Glühwein (mulled wine). Can't wait to see you at the Bavarian World Square for a jolly good time.
Join the Jakarta Community on Saturday evening, 22 July for a Poolside Party at "CHILLIN" Pool Bar. Enjoy fun, games, drinks, music, dancing, and networking with fellow InterNations members. Located at Hotel Gran Melia Jakarta, CHILLIN Pool Bar offers a tranquil atmosphere, refreshments, and tempting dishes. Dress code: White Color. This is your chance to meet up, make new friends, and have a fantastic Saturday night.
Get ready for a night of belly dancing with Indian and Mediterranean flavors: join the community in Manila on Saturday, 22 July. The captivating performances and graceful moves are the big highlight of the evening. These talented dancers are frequently invited by various communities across the Philippines for special occasion, and on this night our community gets to enjoy their performance! Don't miss out on this unique opportunity to groove along with them and create unforgettable memories.
Let's celebrate friendship and the summer season together! The Nicosia Ambassadors have planned an unforgettable day on Saturday, 29 July filled with music, foam parties, and beach fun on the beautiful north shore. Join them to cruise along the coast, stopping at picturesque spots for swimming and a delicious lunch. And you can quench your thirst at the onboard bar, where a variety of cold beverages and alcoholic drinks will be available. Don't miss out on this incredible summer adventure!
It's Christmas in July in Cape Town! The Women Only Group is inviting you to join them for a merry celebration at Tryn! Get ready to jingle and jangle as you'll indulge in a delightful five-course dinner inspired by the holiday season. Grab your reindeer ears, bring your InterNations smile, and join them for an unforgettable evening filled with Christmas cheer on Wednesday, 26 July.
Check the events calendar in your community to find more exciting events and activities in the upcoming months.
Want to take the lead? If you enjoy organizing activities and sharing your interests with other members, find out how to get involved as a Consul.
---
Article Topics