Wrapping Up the Year with Festive Good Cheer
Wrapping Up the Year with Festive Good Cheer

By Conor Rushby
With the holiday season upon us, this time of year is when many of the Changemakers Groups are at their busiest, working hard to bring expats and locals together and make a difference in their communities. From Dallas to Beijing, Changemakers Consuls host collections, organize fund-raisers, or roll up their sleeves and feed people in need in their city Let's take a look at some of the fantastic activities the Changemakers Groups are hosting around the world this holiday season and at those that have already taken place.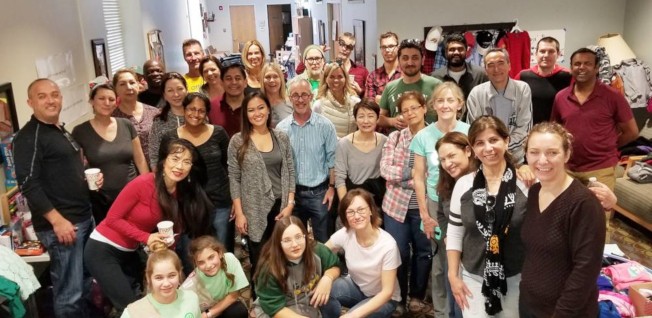 Counting Down to Christmas
The holiday season is an exciting time for many people who live and work abroad, counting down the days to seeing loved ones, eating your favorite dish, or being in familiar surroundings. This year the Doha Changemakers Group found a way to not just count down the days but to do something helpful at the same time. Organized by Yolanda Lacey, the Changemakers Group is collecting one gift a day during advent — much like an advent calendar — with participants giving an entire stocking of 24 presents to migrant workers for the holiday season. Their aim is to have 100 gifts ready by Christmas.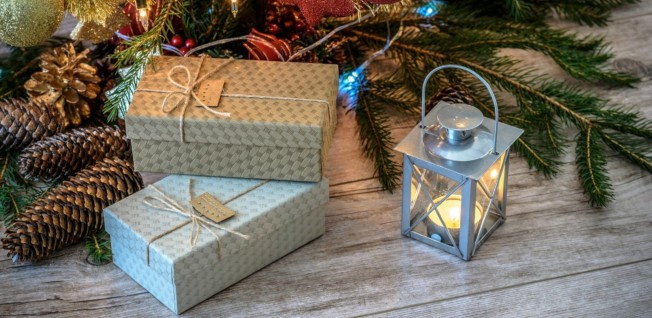 Sharing Food
Breaking bread with people in need is an ideal way to show solidarity and talk to people in need of support. This year, for Thanksgiving, the New York Changemakers got together to prepare food for distribution to shelters for homeless children in the city. They did so in collaboration with Dare2B, an NGO dedicated to making a positive impact in the lives of homeless children.
In a similar vein, the Johannesburg Changemakers Group have organized a Christmas party for 500 local children in Lehae, complete with games, music, and a Christmas cake. In Beijing, the Changemakers will also celebrate Christmas with children. Alenah's Home, a charity organization that cares for children with illnesses, is currently home to more than 20 kids.
In Cophenhagen, the Changemakers Group is planning to prepare and distribute a Christmas dinner for the homeless, organized with the Mother Theresea Soup Kitchen. Since the soup kitchen does not receive funds from the government, they rely on donations and a helping hand, especially during the holiday season. Meanwhile in Los Angeles, the Changemakers are collecting food for families living below the poverty line, together with the non-profit organization One Voice. Volunteers will meet to wrap food baskets and sort donations to support more than 12,000 people across the city of Los Angeles.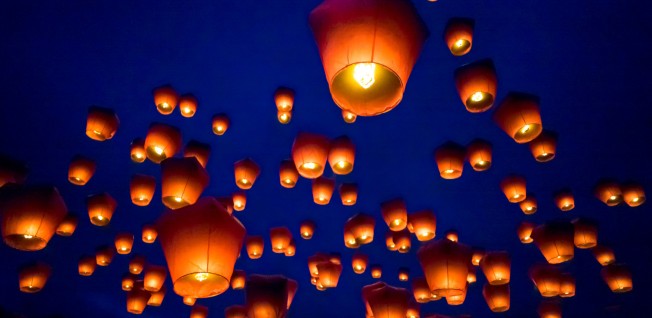 Collections and Donations
It has become something of a tradition among the Changemakers to organize a Christmas in a Shoebox activity. The idea is to collect lots of gifts in a shoe box and send it to children in need around the world via various charities and NGOs. This year, the Düsseldorf, Vienna, and Paris Changemakers Groups have all organized shoebox activities in their communities.
The Dallas Changemakers got together to collect clothes in partnership with the Human Rights Initiative, and to distribute them to refugee families in need. They also threw a party to allow the refugees to interact with the community, take their minds off the concerns they feel every day, and make them feel loved, welcomed, and accepted. In a similar vein, the Vienna Changemakers got together for a pre-Christmas collection for Caritas, hoping to contribute some warmer clothes as the temperatures are dropping while both the Rio de Janeiro and Santiago de Chile Changemakers have organized to collect items to sell, to raise funds for children in need. The Singapore Changemakers will be hosting an end-of-year barbecue to look back at what the group has accomplished in 2018. There will also be a fundraiser, with Christmas cookies, home décor, and art being sold to raise money for various local good causes.
Thank you to all Changemakers Groups for their efforts to make a difference in their communities this holiday season!
Are you curious about what the Changemakers Group in your city is doing or would you like to get involved? Then learn more about the InterNations Changemakers and find out how to make a difference.
---
---
Article Topics