Celebrating Our Cities, Traditions, and Each Other: November at InterNations
Celebrating Our Cities, Traditions, and Each Other: November at InterNations
By Anna Covell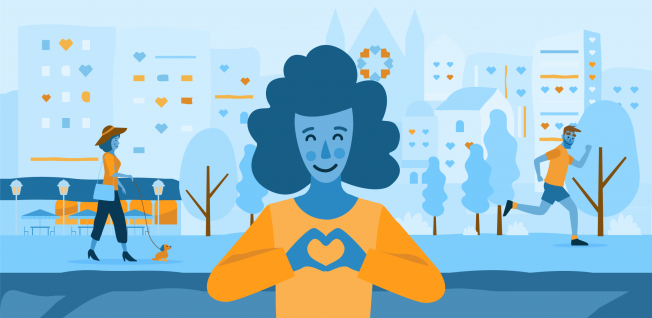 Here at InterNations, November has been a month spent showing appreciation for our homes and communities abroad. Ambassadors and Consuls have thought of many ways to show the rest of the world just how special their communities are. From favorite spots and hidden gems, to discovering the history and culture of a city, there is always more for expats and global minds to learn.
The past month has also been one filled with light across our communities, as people around the globe come together to celebrate the beginning of the festive season. From Diwali candles, to the warmth found in gratitude as our communities celebrate Thanksgiving, let's take a look at how our members have adapted to the unique circumstances of 2020, and found ways to spread their cheer.
Celebrating Our Cities Abroad
Encouraging people to feel at home, wherever they are in the world, lies at the very heart of InterNations. To celebrate the release of this year's City Ranking on 26 November 2020, we asked our Ambassadors and Consuls to think creative ways to show off the amazing places that they call home. Between favorite coffee spots, local markets, or secret hideaways, let's see how our members across the globe celebrated their cities over the past month.
In Copenhagen, members of the Contemporary Art Group met on Saturday, 7 November for a guided bike tour. The tour took members past some of the most impressive works of contemporary art that the city has to offer, from the opera house (which is one of the most modern opera houses in the world!), to CopenHill — a clean energy plant in the city, complete with an artificial ski slope and hiking area. We would like to thank our Consuls, Lila Malventi, Erica Bazzini, and Edd McMullin for organizing this event, which looks as though it was a fantastic way to celebrate Copenhagen's incredible art scene!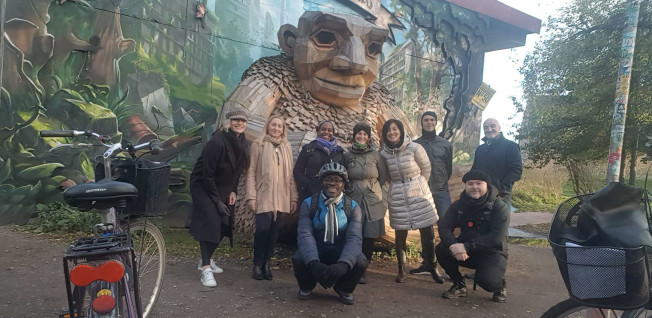 Tours like this can be a great way to get to know a new city, or to discover spots you would never have found on your own! On Saturday, 5 December, members of our community in Sydney will meet at Central Park, and walk from there to Barangaroo, taking in the sights as they go. From architectural wonders, to spots of natural beauty, we are certain that this tour will be great for anyone looking to develop their appreciation for their home abroad. Thank you, Florence Berchten, for organizing this activity!
While in-person events remain difficult to organize in many of our communities, our members have not let this stop them from celebrating their cities!
The Brussels Beer Group organized an event for Friday, 27 November, where members will meet over Zoom to discuss their favorite hidden gems, breweries, and bars in Brussels, as well as surrounding villages and towns. The evening will conclude with the activity host and InterNations Consul, Liselot Caura, sharing her own list of top picks with the group. We would like to thank her for the time and effort that she has put into the activity!
Members in Atlanta are still looking forward to the day when they will be able to see each other again face-to-face. In the meantime, they met online on Saturday, 21 November to discuss their favorite outdoor spots in the city. Activity host David Bernal encouraged people to share stories, memories, and recommendations, showing their appreciation for their fantastic city even while it is difficult to enjoy it fully.
Do you have a great idea on how to celebrate what makes your city so special? As an Albatross Member, you can create and host activities yourself, both online and in person. Simply organize the city-related get-together you have in mind, using the phrase "Celebrate Our City" in the title before 6 December. We are looking forward to what you come up with!
Family, Friends, and Festivities
In many parts of the world, the month of November is one meant for celebration. From lighting up their houses with Diwali lanterns, to tucking into a tasty turkey meal for Thanksgiving, our members have found safe ways to enjoy this special time of the year.
In Doha, the Indian Desi Culture Group organized an in-person Diwali celebration, with members enjoying some delicious Indian Rajasthani cuisine on Wednesday, 11 November. Influenced by the traditions of Rajasthan, the "Land of the Kings", the group played games over dinner, and enjoyed time spent in each other's company. Thanks to our Consul Ankit Agarwal for organizing the activity!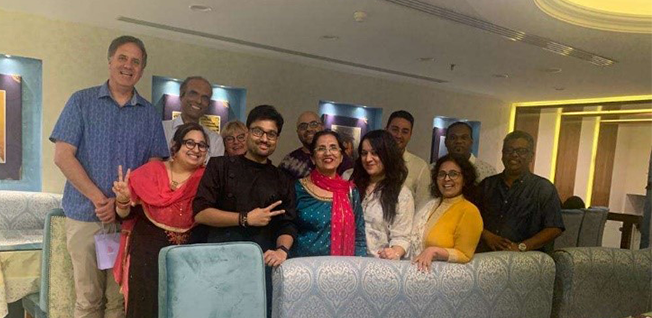 In Bangalore, the Music, Arts, and Culture Group met over Zoom on Sunday, 8 November, to learn how to make paper Diyas. This calming activity left participants with beautiful decorations for their Diwali displays, and was a great way for members to catch up with one another from the safety of their homes while preparing for the festivities. We would like to thank the host, Hritika Bhagat, for organizing the activity! Take a look at some examples of the beautiful decorations below.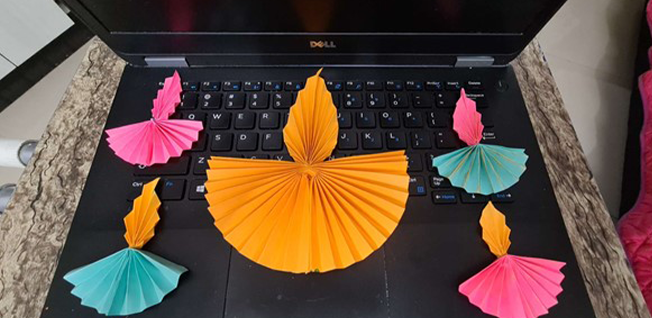 Another major event taking place across our communities this month is Thanksgiving (or Friendsgiving). Typically, a time of big get-togethers and celebrations, our members are determined to ensure that this year will be no different, finding safe ways to celebrate all over the world.
Over in Australia, American and Australian culture will be truly brought together on Saturday, 28 November with the Brisbane Sunshine Group's plan for Thanksgiving at the Beach. On a day spent sunbathing by the sea with an array of cold beverages on hand, we are certain that members here will find something to be thankful for. We ourselves would like to thank Consul Kimberley Lynch for organizing what we are sure will be a fantastic activity.
The New York Connect Group has ensured that no one will miss out on the chance of festive cheer, having moved their Annual "Friendsgiving" Party online this year! The event taking place on Wednesday, 25 November, will be filled with food and fun activities, from scavenger hunts to trivia games, with prizes for the winners. This sounds like a great evening, and we would like to thank Kamilla Khasanova and Paul Mitchell for putting it all together!
The Ho Chi Minh City DinnerNations Group is celebrating Thanksgiving with a traditional turkey dinner this Wednesday, 25 November. Members will meet at the impressive Chanh Bistro Rooftop for turkey with all the trimmings, followed by some delicious pumpkin pie. We are certain that this will be a fantastic way to celebrate and would like to thank Consuls Jeffrey Intel and Alan Murray for organizing this get-together.
Meanwhile, members of the Hong Kong Wine Tasting Group are asking the important questions this Thursday, 26 November — specifically, which wines should be paired with turkey? The group will meet virtually to discuss their opinions and catch up with friends on this special day. Thanks Kim Hansen and Minnie Wong, our Consuls who organized the event!
Despite the uncertainty that has been present for much of the past year, we hope that all of our members find ways to stay connected with one another, and make the most of the opportunities provided by the festive season to come.
We look forward to hearing more about how people have stayed connected and shown their appreciation from our communities all across the globe. Remember, Albatross Members can organize their own activities, so sign up if there's a certain way you would like to celebrate or become a Consul yourself.
Be sure to check out the events calendar to see what's going on in your own community — or worldwide, virtually — over the next few weeks!
---
---
Article Topics