From the Holiday Season to New Year Cheer
From the Holiday Season to New Year Cheer

By Elena Born
The December holidays are always a special time of the year: some people go home to be with their families, while others use the opportunity to travel and carve out their own traditions.
Even if you do not usually celebrate holidays such as Hanukkah or Christmas, you can't help but be swept away by the holiday cheer which so often comes with warm blankets, cozy nights spend at home, and hot beverages of any kind — the wonderful concept the Danes call "hygge". Those who enjoy a warmer climate at this time of the year will probably get out the barbecue and invite friends over to enjoy the sunshine and some grilled food.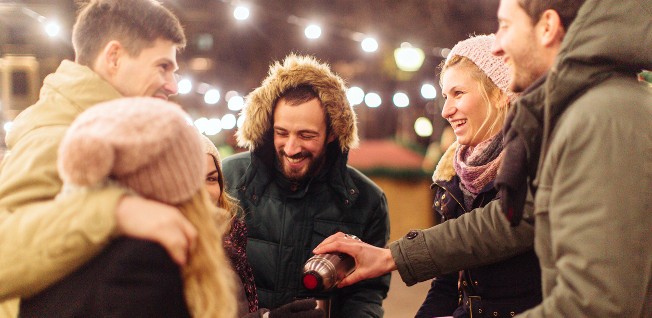 If you don't have any plans for this time of the year yet, don't worry! We have some fantastic official events and activities to get you into the holiday mood and end the year in style.
Secret Santa in Ugly Sweaters
InterNations members in Johannesburg kicked off the Christmas season early with a Pre-Santa Claus Party on Friday, 1 December 2017. The community met at one of their favorite venues, the Hogshead Illovo, where they got to mingle, chat, and party in an exclusively reserved area. To fit the occasion, the dress code was "Santa Claus".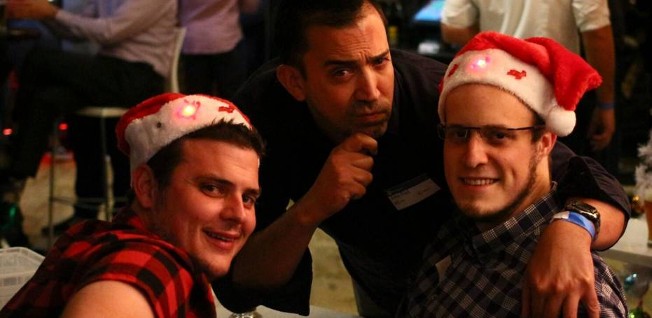 InterNations members in Florida won't let the usual lack of snow spoil their fun: on Friday, 15 December 2017, InterNations Tampa Bay will celebrate the season with a white Christmas party on the beach. Wear something white and bring a small Secret Santa gift to make someone else very happy!
Milan is going all-out this year, with not one but two Christmas parties. On Saturday, 16 December 2017, expats and global minds will meet at Just Cavalli Club for the first Christmas party. The second one will follow on Tuesday, 19 December 2017, at LoolaPaloosa. Both are great opportunities to celebrate the Milan Community and all it has accomplished this year. There's no excuse to miss it!
"Jingle, Jingle, let's mingle" is the motto of the Christmas party in Barcelona. On Saturday, 16 December 2017, InterNations members in the city will meet up for a relaxed get together before they will move on to a bar to end the evening on the dance floor. A Christmas party wouldn't be complete without gifts, of course, so every attendee has the chance to take part in a raffle and win great prizes.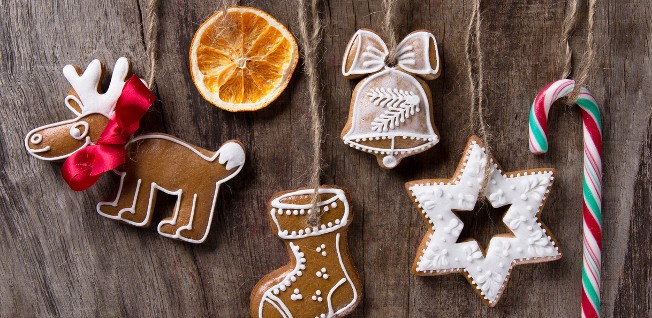 In Minneapolis, your favorite expats and global minds are hitting Bullwinkle's Saloon on Thursday, 21 December 2017 for an Ugly Sweater and Karaoke Party. Wear your best thrift store find (or that sweater you hid at the back of your closet for years) and get ready to take the stage. To give something back this holiday season, there will also be a toy collection for underprivileged children.
InterNations Istanbul is combining its holiday events and hosting a Secret Santa New Year Party on Thursday, 21 December 2017. Between a Secret Santa gift exchange and the celebration of a new beginning in 2018, this is your opportunity to celebrate this wonderful season and raise a glass to the coming new year!
End the New Year with a Bang!
Speaking of the new year, some of our communities will host fantastic New Year's Eve parties on Sunday, 31 December 2017, including InterNations Casablanca. The community is planning the biggest, best, and most outrageous NYE party in the entire city, complete with an all-night cocktail buffet, party favors, dance music, and much more. Sign up soon, since places are limited!
InterNations Santiago de Chile will head back to Oporto, where they celebrated last year, for their New Year's Eve party. The event will begin with a relaxed six-course dinner, followed by a party with an open bar to ring in 2018. Make sure to get your ticket soon, since places might fill up quickly.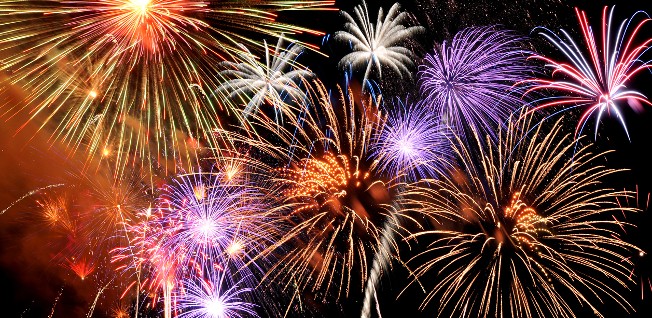 Expats and global minds in Brussels will be taken back to the roaring 20s at the InterNations Great Gatsby NYE Party. The community gets to celebrate in the ballroom of the luxurious Steigenberger Hotel with a cocktail reception, a gala dinner, a prize draw, and much more.
Keeping It Casual: How Our Groups Spend the Holidays!
The Abu Dhabi Lunch and Brunch Group got ready for the holidays by enjoying culinary delights at a festive pre-Christmas brunch. Aside from the delicious food, the open kitchen and the Christmas decorations were a sight to behold. All attendees were asked to put on their favorite red, green, or green outfits for the occasion.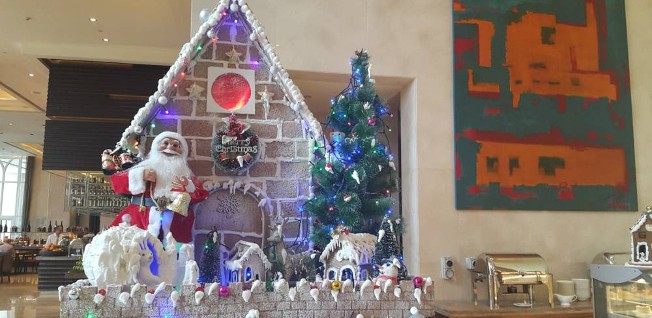 The Muscat Life's a Beach Group is spending their Christmas party on board an Omani dhow. On Friday, 15 December 2017, the group is heading out on the water to snorkel, dive, and just have fun. The evening ends with festivities on the Flamingo Farm including a Christmas barbecue, mulled wine, and more.
The Doha Changemakers Group is hosting a Christmas Drive on Friday, 15 December 2017 to collect goodie bags for people and animals in need. Members could participate by donating a goodie bag or by helping with the collection.
On Saturday, 23 December 2017, the Cork Out and About Group has organized a Secret Santa meet-up. With the atmosphere of The Old Oak, a nice pub in the city, setting the scene, group members will enjoy the last hours before Christmas and share small gifts with each other. It's a great way to start the holidays in a relaxed way!
Wherever you are and however you are spending this time of year, we wish you Happy Holidays and a Happy New Year!
---
---
Article Topics