Great Food, Fresh Air & Some Holiday Cheer: Our Events in November
Great Food, Fresh Air & Some Holiday Cheer: Our Events in November

By Elena Born
It's always the right moment to get to know your home abroad just a little bit better. Some may prefer a cozy indoor get-together to make new connections over some good food or a glass of wine. Others love to go outside, come rain or shine, to explore their city and its surrounding areas in a whole new way. We collected some of those highlights for you. And of course, the holiday season is just around the corner, so get excited for what our Ambassadors & Consuls have planned for you.
Staying Inside & Getting Cozy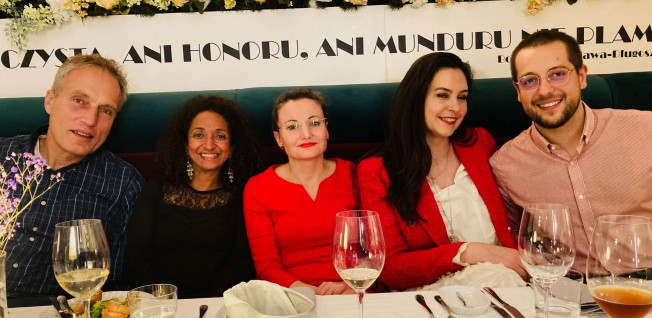 The Warsaw Food & Wine Lovers Group got together to learn more about their community's culinary heritage. Since Poland also celebrates its national independence day in November, this was a special occasion, and everyone had a great time at this wonderful gathering.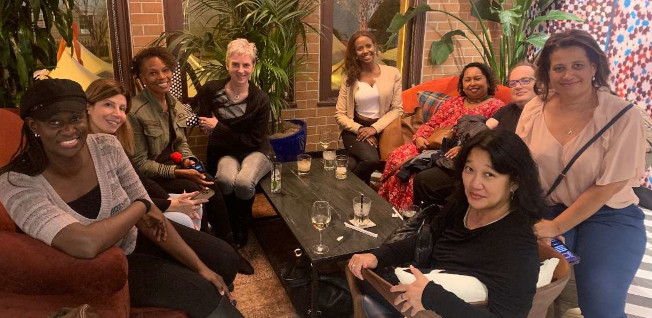 Delicious cocktails, upscale cuisine, and some fun indoor mini-golfing were on the menu for the Washington D.C. 40+ Social Group. Members got together for this immersive experience and to forge some new friendships.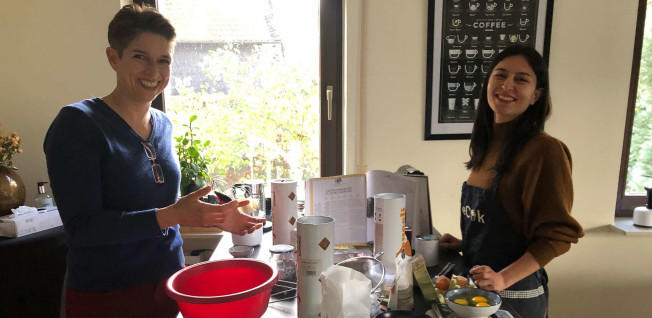 From chocolate chantilly to chocolate almond biscuits, members of the Frankfurt French Culture Group made it all during their fifth pâtisserie workshop. The focus was on dark chocolate, and the group worked in teams to put together some amazing creations — taste test included!
You're not a foodie? Then maybe you should join the Munich Writers Café and the Munich Talk English Group for their next joint activity on Tuesday, 22 November. Together with other members, you can try your hand at writing haikus, limericks, or other short poems. Don't be shy — the worse the rhymes, the funnier the evening will be.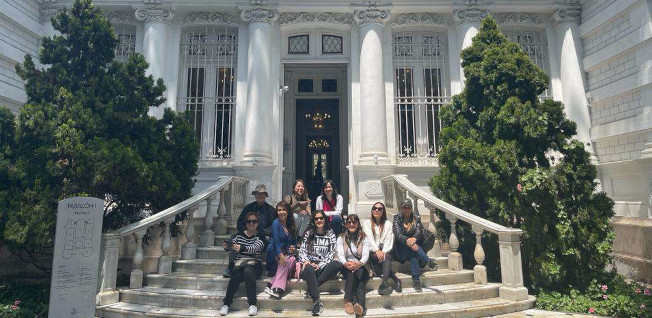 As a must-see for art enthusiasts, the Museo Pedro de Osma was the destination of choice of the Lima Photography Group. Aside from the displayed religious and colonial paintings and sculptures, the building itself, fully restored and surrounded by beautiful gardens, was a highlight as well.
The Copenhagen 50+ Group is offering a cozy get-together on Thursday, 24 November. Members will meet at a nice wine bar in Østerbro for some great drinks, delicious food, and amazing company.
Heading Out & Having Fun
The Copenhagen City Trotters had a great outdoor activity on their agenda. Getting out of the city, the group gathered in Gribskov to forage for mushrooms. Afterwards, they enjoyed a dinner together, made out of their findings.
The Munich Explore Bavaria & Europe Group left the city as well for a hike around Wörthsee followed by a traditional Bavarian meal. Although members were not greeted by the blue skies they'd hoped for, the fog still made for a romantic and mysterious scenery, and everybody was in good spirits.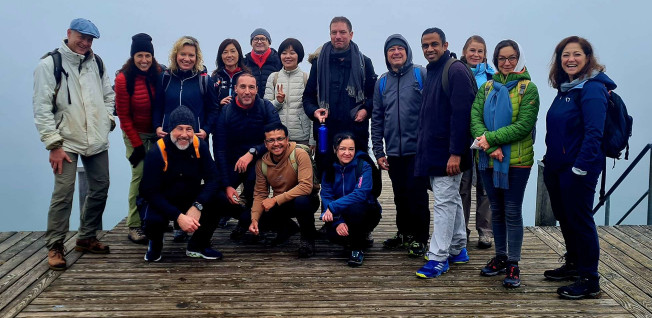 Due to popular demand, the Cairo Infinity Group hosted another Bedouin Night Halloween Party. Group members spent a night under the stars enjoying some music, a tanoura show, as well as delicious authentic food. It was an unforgettable night with great company.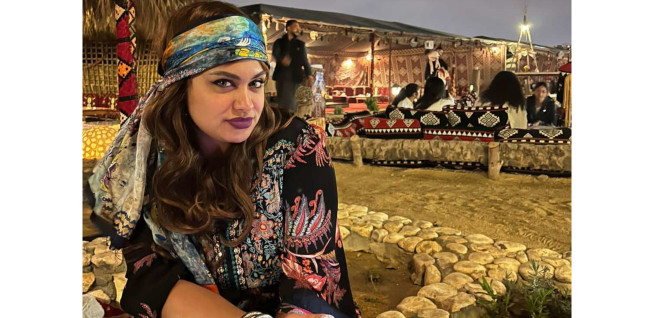 It was up to the Helsinki Museums and Exhibitions Group to celebrate the probably darkest feast of the year. Kekri, an ancient Finish festival marking the end of harvesting season, was revived in 2015 and has become an annual event ever since. The group attended the festivities together and met some scary creatures.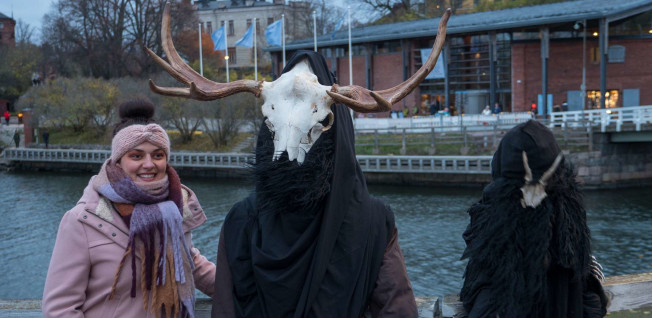 In an attempt to get Halloween out of their system (or maybe to extend it), the Heidelberg Outdoor Activities Group traveled to the castle ruins of Frankenstein. The hike led up to and around the old castle where everybody got to enjoy the view and the sunshine.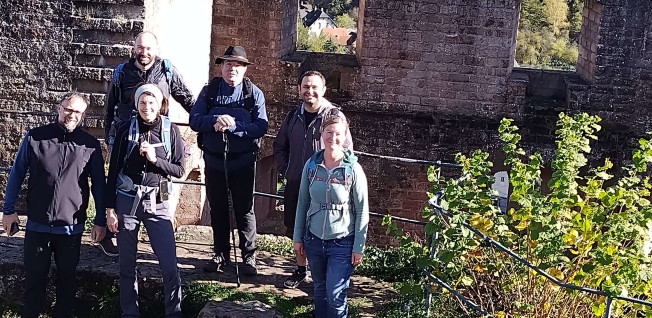 On Thursday, 17 November, the Houston Music Group will gather in the city to explore the fall holiday market. There will be live music, happy hours, and lots of shopping opportunities.
It's Beginning to Look a Little Like Christmas
You might not be ready to light the Christmas tree and sing Jingle Bells yet but, believe it or not, many of our groups are already planning to kick off the holiday season.
The Bratislava City Life Group will explore the city's Christmas markets together on Friday, 25 November. You can check out different vendors or try some Glühwein and other local delicacies.
For the Prague After Work Group, the beginning of the Christmas markets is a reason for a weekend trip. The group is traveling to Budapest to see the city in all its holiday glory.
Get into the Christmas mood with the Oslo Singles Group! With a walk through the city to enjoy the decorations and a visit to Vinterland, nothing should stand in the way of some romantic holiday spirit. The activity will take place on Saturday, 26 November.
On Saturday, 3 December the Washington D.C. City Connect Group will meet to celebrate a local holiday tradition: the Alexandria Scottish Christmas Walk. Members of the group plan to watch the festive parade together and enjoy a pint at a local pub afterwards.
A big thank you to all our InterNations Ambassadors and Consuls for bringing members together at these inspiring events and activities worldwide.
Want to take the lead? If you enjoy organizing activities and sharing your interests with other members, find out how to get involved as a Consul.
---
---
Article Topics