How to Enjoy the Holiday Season Away from Home
How to Enjoy the Holiday Season Away from Home
For some expats, going home for the holidays isn't an option. Maybe you've already been back to your home country recently or you simply can't get the time off work. It can be hard to watch friends and colleagues head out of the office with a grin on their face and return with tales of what their great aunt did at the Christmas dinner table this year. Although it might be difficult at first, here are a few ways to make the holiday season away from home a little more bearable and a lot more enjoyable.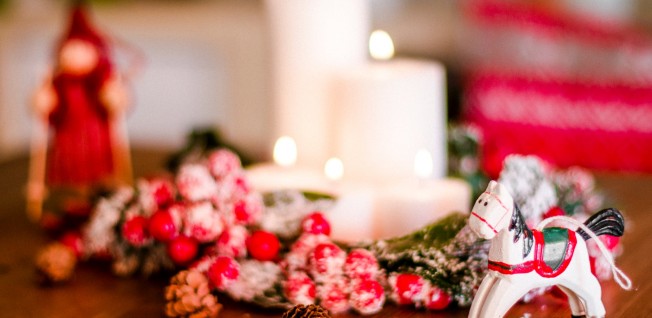 Stay Connected
Hearing someone's voice or seeing them on a screen can make a world of difference when you're miles apart. Modern technology has revolutionized how we keep in touch with loved ones abroad, and life as an expat has become a little easier as a result. Not only are video calls a great way to touch base with family members, but I would also highly recommend something called "voice notes". Most digital messaging services now have this option and it's changed the way I catch up with my long-distance friends. We send each other weekly updates on what has been going on in our lives and it feels like an extended phone call. You get so much more information when you hear someone's voice, intonation, and inflection on words and it feels much more personal than simply writing a text message to them.
Feed the Soul
Perhaps you have a traditional dish which makes you feel particularly nostalgic and reminds you of sitting round the table with your loved ones. Or maybe there's a particular food brand you crave over the festive period. Eating food from home can transport you right back to where and when you last had it and is guaranteed to make you feel like you're not missing out too much.
Australians might crave vegemite or British expats might be in desperate need of some quality Cadbury's chocolate. Track down your closest international food store and see what you can find. Although they are usually more expensive than they would be back at home, it will make a world of difference and we all deserve a little luxury at this time of year. Cooking a traditional meal from your home country also gives you the perfect opportunity to share a part of your background with new friends. Invite a few of them around for dinner and share the experience! It's a great way to really get to know people when you're sharing food and drinks around a table.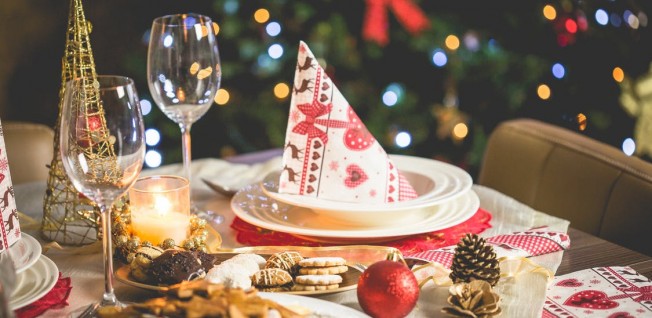 Travel without Tourists
The cold winter months tend to put off the majority of tourists, which can be used in your favor if you're staying abroad this holiday season. Why not take the opportunity to venture further afield and explore either the cities near you or travel to a completely different place? If you're in need of some Vitamin D, why not head to the beach? If you're looking for a new experience, try discovering a new country which you might have planned to visit before but just never found the time. It can be interesting to see how different people celebrate this time around the world. From personal experience, I can say that Munich is a beautiful place to spend late December and early January. The city is draped in twinkling lights and people mull about the city with hot mugs of Glühwein (mulled wine) in hand. It's an atmosphere which will put anyone in a good mood.
Deck the Halls!
It's easy to get yourself into a rut when it comes to festive cheer. You might be bitter about not going home and so you're reluctant to embrace the season and put up decorations because it will remind you of where you'd rather be. However, it's amazing what a few strings of fairy lights and a couple of paper snowflakes can do to your mood. Walking into a space which just begs you to put on cozy lounge wear and snuggle up with a good movie and a cup of hot chocolate is what the holiday season is all about. Although it might not feel exactly like you're at home, you'll be closer to the experience you would have had, I promise.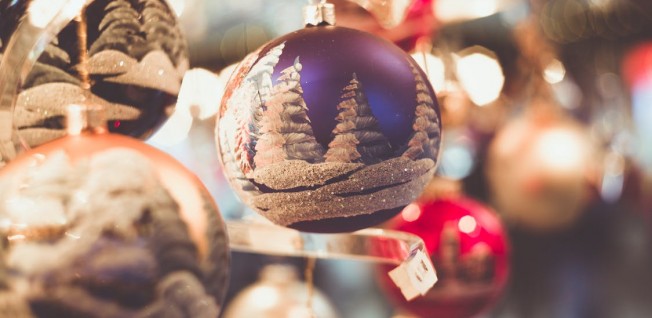 Give Back
Sometimes when you're feeling down and hard done by, it's important to reflect and remember that there are people less fortunate than you. This is particularly important over the holiday season. No matter what situation you find yourself in, reaching out to a friend or stranger could make someone's day. Maybe they've had a tough year, lost a loved one, or find themselves alone over the holidays, too. Spending time together during the holidays is a great way to have a positive impact on both of your lives. Take some time to think about who might appreciate you extending an invitation for coffee or a home cooked dinner. You can also look into local charities which might need volunteers or help in an old people's home. You never know the impact you might have on someone else's Christmas!
---