How to Tread Lightly on the Planet This Christmas
How to Tread Lightly on the Planet This Christmas

By Monica Hide
Christmas is fast approaching and for many expats it is a time to relax and unwind with friends and family. However, with the season also comes copious amounts of stuff — be it plastic knick-knacks in Christmas crackers or mounds of used wrapping paper. In a conscious effort to be greener this Christmas, we at InterNations have compiled five of our top sustainability tips for this holiday season!
Buy Less
The simplest way to have a more sustainable Christmas is to buy less. While it's a lovely sentiment to gift loved ones something, really consider what it is that you are gifting.
Presents can come in all shapes and sizes and don't have to be physical goods. A great alternative could be organizing to spend some time with your loved ones, such as a meal out, or a trip to the theater. After all, a memory is much more meaningful in years to come than a random bath bomb!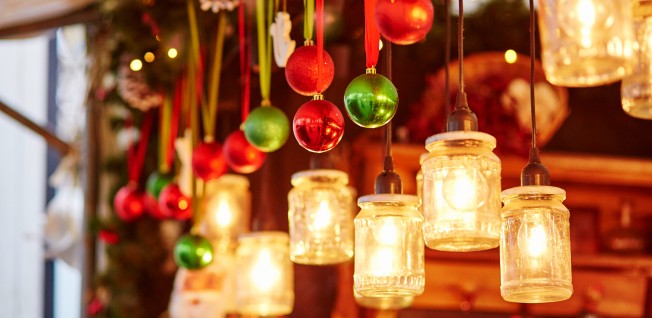 Shop Sustainably
If you'd still rather get a physical gift, do some research into what the present of your choice is made of. Materials such as organic cotton, bamboo, and wood are ideal — they are not only made from natural, renewable materials, but they also tend to be of better quality and longer lasting.
Another sustainable alternative is shopping vintage, or second hand. This is great for those that have a tighter budget and are looking for something just that bit more unique! If there are no vintage stores near you, websites such as Etsy and Depop have listings across the globe.
If second-hand is not your thing, or simply not possible, then try to shop locally. Supporting local and independent businesses not only helps support your local community, but also means your products tend not to have traveled so wide and far — granting you environmentally conscious bonus points!
Donate Instead of Giving a Present
Christmas is a time of giving, and what is more fitting than donating to charity? When asked by family or friends what you would like this Christmas, consider suggesting that they donate on your behalf! A good idea is to do some research in advance, finding a cause which is important to you and needs support. Particularly, local grassroots initiatives can often use every penny they receive. If you are unsure which charity you would like to support, the website GiveWell has a list of organizations and projects which are currently looking for funding.
Shopping Online? Don't Opt for Next Day Delivery!
Online shopping might appear to be an easier way to go about your Christmas spree — being able to gather all your gifts without even leaving the house — but actually it can be much more damaging than you think. According to Miguel Jaller from the Institute for Transportation Studies at the University of California Davis, the issues arise when we opt for speedy delivery. "Every individual is buying more and wanting those goods to be at their home really fast. That creates more vehicles, more traffic, and potentially more emissions."
To make sure you're not contributing to this, buy in advance and opt for slower shipping options if you cannot avoid shopping online altogether. As an alternative, see if the item you want to purchase is already in store locally, and next time you're passing through town, collect it yourself. Especially when the gift you are looking for falls into the electronics category, the sales staff might actually be able to help you find the right model or talk you through different settings.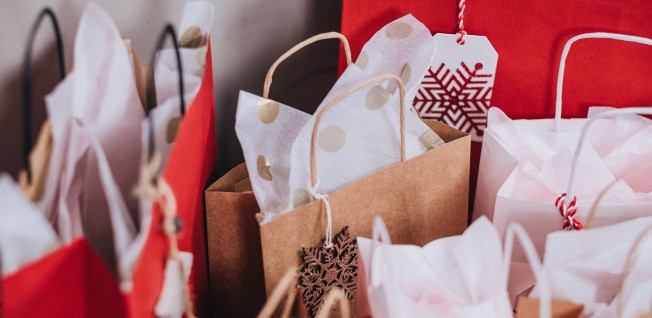 Find Wrapping Paper Alternatives
Everyone can agree that opening presents is fun, but just think about all that wasted paper! It is a little-known fact that most wrapping paper can't actually be recycled. When it comes to buying wrapping paper, look for the recycling symbol on the package and try to avoid metallic materials. A great alternative is using old newspaper and creating a colorful collage of images. If you have some free time and feel particularly creative, it's a really nice idea to make present bags from old clothes.
If you are someone who likes to write labels, why not use old Christmas cards as tags for presents? Just remember to chop of the side with writing on it first! Another nifty idea is to buy gift bags and writing on the label "Reuse this bag" — just don't forget who it was intended for!
---
---
Article Topics