International Friendships: What Drives Our Ambassadors & Consuls
International Friendships: What Drives Our Ambassadors & Consuls
When it comes to making international friends, our Ambassadors and Consuls play a vital role. They are often the first point of contact for newly arrived expats or repatriates who want to be a part of the InterNations Community in their city; they are the ones who introduce many of our members and help them to connect.
Some of our Ambassadors and Consuls have told us what role international friendships play for them, how international friendships first got them involved in their communities, and how they draw from their own and others' experiences when organizing events.
Making Expats Feel at Home in Dublin
Lawrence and Alex are both Consuls in the Dublin Community. Lawrence runs the Culturally Active People Group, together with his co-Consul Paul Hurley, while Alex is responsible for the Dublin Out & About Group. Both had made international friends before they found InterNations. "I met some of my best friends from India, Brazil, and Poland before I joined InterNations," Alex says. "So, making international friends through InterNations was only an extension of my journey." Lawrence, who has previously lived in Kuwait, India, Oman, and the UAE, joined the InterNations Community in Dublin for social reasons: "I wanted to meet new people and network socially and professionally."
They both know the many advantages that international friendships can bring. "My international friends help me understand and empathize with the experience of moving to Ireland," Lawrence says, "whether it is about finding a new job, a place to rent, or new places to visit." And Alex adds that "it is a more global perspective and a better understanding of global issues" that he appreciates about his international friendships. "It helps me be more considerate about the world not just revolving around me."
This intercultural experience and longing to expand their network even further isn't the only reason they signed up to be Consuls. "I made this decision three years ago as a personal goal for self-development and to better myself", Alex explains. Since then, he and Lawrence have helped expats settle into their new lives in Dublin. "I have been in their shoes at one point in my life, so I know what it feels like," Alex says. "As a result, I'm very accommodating in showing them how they can overcome local barriers."
Lawrence also draws inspiration from other members in his community. Thanks to feedback from his international friends and connections, he's able to offer the best activities possible as a Consul to his group members. "You are constantly learning to adapt and change, to improve the venues or locations, and to improve the experience of your international friends."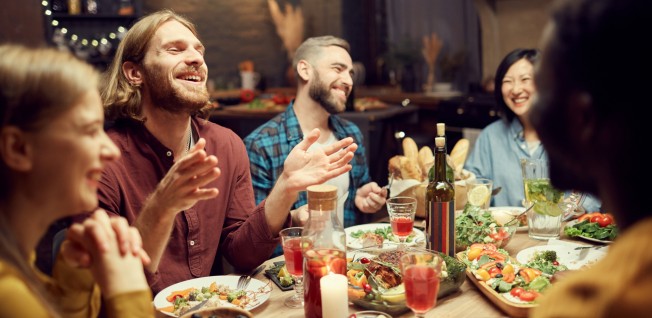 In Love with the Aachen Community
When Beatrix moved back to Germany in 2012, after having spent three years in Abu Dhabi, she missed the international environment she had experienced in the UAE. "After repatriating in summer 2012, I had been kind of homesick for Abu Dhabi," she says, "but it took me more than five years to find InterNations." When she finally signed up for her first event, Beatrix decided that InterNations could be just the right thing for her.
At the InterNations Tenth-Anniversary Event, she offered to help out at the welcome desk. As a new member, it was a great opportunity for her to meet other expats and global minds in her community and to introduce herself. This is where she met Shristi. "We liked each other from the very first moment we met," Beatrix says. "And now, Shristi and I are the Ambassadors, and we enjoy working together in our little team a lot."
At that same event, Beatrix also met her childhood friend Carola, after not having seen her for more than 30 years. Shortly thereafter, they attended many different events together in communities near them, including Düsseldorf, Cologne, and Maastricht, before deciding to take over their own InterNations Group. "In summer 2018, we decided to become Consuls of the DinnerNations Group in Aachen," Beatrix explains. Since then, the two friends have organized activities together every month, hosting dinner parties and trying different restaurants. "We are all foodies," Beatrix says. "It's always a nice evening. We always have a lot to talk about and, from time to time, new people join us, and most of them stay."
Besides organizing activities with Carola, Beatrix wanted to make the Aachen Community even better and more welcoming for expats and global minds. "I liked the community so much but in 2018, we only had one monthly event and no active groups." She talked to the former Aachen Ambassador Randall, who was a very important part of the community, and offered her support. "I wanted to improve the community, and soon I started the Aachen Out and About Group because I myself was very much into running."
The Aachen Community has become a big part of Beatrix's life and she has met many wonderful people through the community. "I have made friends with some people from the InterNations Community in Aachen," she says, "they're really good friends now." As a Consul and Ambassador, Beatrix has not only made many friends herself but she has also seen members in her community get settled and find their place in the world. Some people in their group even fell in love and got married. "We celebrated their marriage. I organized the cake and a little gift, and everyone signed a lovely card," she explains. "There was also another couple, who met at InterNations Aachen, and after a while they got married. Although InterNations isn't a dating platform, it happens!"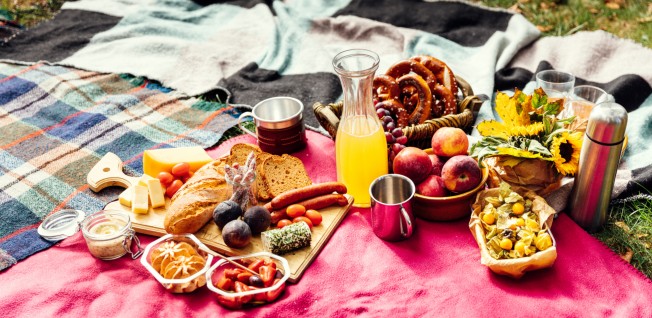 Picnics & Afternoon Tea in London
When Sanjeev lived abroad in Austria, he didn't have a problem making international friends. He already worked in a very international environment; many of his colleagues were expats. So, when he became a Consul in Vienna and created a cinema group, he didn't expect to meet more people from all over the world and form friendships outside his place of work. Not only did he make more international friends but they also kept in touch even after Sanjeev returned to London. "In 2015, I had a birthday party in London at St Pancras Clock Tower, and I had invited some of the people I had met from InterNations," he says. "They were my friends in Vienna and they all came along." Sanjeev hadn't expected all of his friends to travel to London and join his birthday celebration. "I was very surprised and flattered. I was so pleased that I had decided to be a Consul when I lived in Vienna."
In London, Sanjeev continued his commitment as a Consul, albeit in a slightly different setting. "I saw a call out from InterNations if anyone would like to have a picnic group in London, and I said I would, but it can't be just a picnic group," Sanjeev explains. Because the weather in England sometimes leaves a lot to be desired, he decided that a group solely focused on picnics wouldn't be ideal. And that's how the Picnic or Afternoon Tea Group was created. "You can really only have picnics in three months of the year in London," Sanjeev says. "So, a picnic and afternoon tea group allows us to do something on a regular basis."
This is also how he got to know his best friend David: "I met him at one of my picnics in August 2015 and, subsequently, he started to invite me to lunches at his flat, movie nights, and parties." It was this friendship that also helped him increase his circle of friends even further. "It was a bit of a ripple effect," Sanjeev says. "InterNations really helped in that because there are loads of things going on — either I'm organizing them or other people are."
Beyond the friends he's made, who Sanjeev calls "the icing on the cake", he also draws from their ideas when planning activities and always finds new ways to keep himself busy. "What I like about being a Consul is that you interact with a lot of people," Sanjeev says. "I have a much busier social calendar and am doing more things than before I came across InterNations, and that is a big difference."
---
Article Topics