InterNations Turns Ten! — Get Ready for a Global Celebration
InterNations Turns Ten! — Get Ready for a Global Celebration
This year marks the ten-year anniversary of InterNations and our communities across the globe are getting ready for an around the world celebration on 7 October. Our volunteers have already started planning the festivities, so here is a sneak peek at some of the things to look forward to.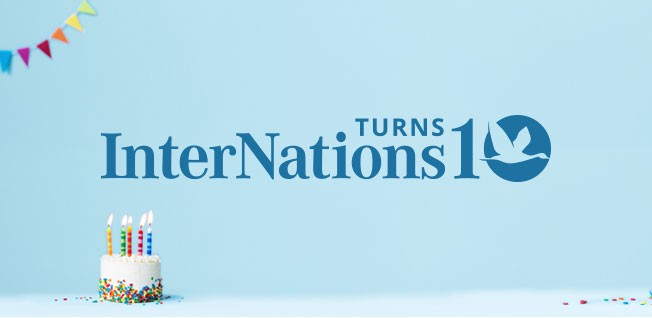 With such a special celebration, the events in October promise to be bigger than ever, so in several countries neighboring communities are coming together for one night only. In the USA, three Californian communities are combining, as those from Los Angeles, San Diego and Orange County will all head to the Newport Coast on 7 October. In Germany too, three will become one as the North-Rhine Westphalian communities of Dortmund, Bochum and Essen join up for their event. Meeting in one of the area's most prestigious venues, the Ambassadors have encouraged guests to bring their friends, to make it one of the largest events in the region.
Meanwhile in Colombia, the Bogotá community have added a theme to make their festivities extra special. Guests will be dressing up from their favorite decade to mark InterNations turning ten. A DJ and champagne await members who dust off their 1970s disco dresses or their 1920s flapper frills.
The Longest Ever Birthday Event Is Already Drawing a Crowd
For some of the biggest communities, the plans are already in full swing. The event in Mexico City certainly looks like it will draw a crowd as with just over a month to go, nearly 400 members are planning to attend this fiesta! Ambassadors have promised cocktails and a mariachi band so it is set to be a fun evening. Of course, no real birthday party is complete without cake and attendees can look forward to a slice in celebration of the anniversary in Mexico City.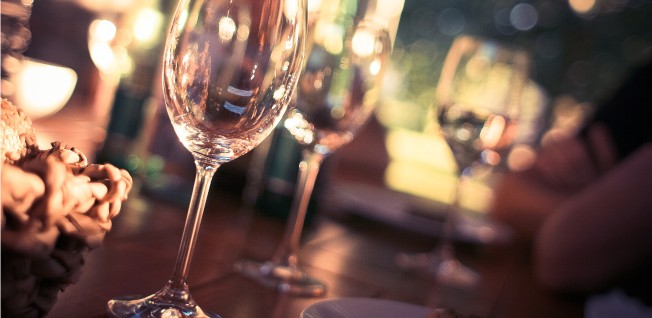 In the city which is known as the "heart of Europe", the Brussels Ambassadors have a full program planned out. Members are cordially invited to attend a sumptuous buffet dinner in one of the city's most desirable hotels. After filling up on food and fine beverages, the diners can continue straight on to the main event: a spectacular party which will last until the early hours of the morning. There are promises of belly dancing and burlesque alongside a DJ and a professional photographer and for those who wish the party did not have to end, the team have ensured you can stay there until the next morning, arranging an exclusive overnight deal at the hotel.
Plenty of Party Food for the Birthday Celebrations
Away from the big events and parties, many InterNations Groups are offering special anniversary activities in the run up to the big day. From exploration to eating, there is plenty on offer to get members into the birthday spirit.
The Dubai DinnerNations Group are celebrating all September birthdays in preparation for InterNations own anniversary. The group have rustled up a mouth-watering offer at the local steak and ribs restaurant for their monthly meet-up. For those who are September-babies, there is an extra treat as the Consul promises cake for anyone turning a year older during the month. All members will get a drink included in the price and there is an unlimited supply of premium beef. The grill offers a rich dining experience, but vegetarians need not fear — there are meat-free options alongside the more traditional steak dishes.
Food is also a theme in the German capital. The Berlin Street Food Group is continuing their around-the-world culinary exploration of the city. Following a visit to a biergarten, a Japanese restaurant and to pick up some African finger food, September will see them opt for an Indian for the 10th Anniversary celebrations. The group has been particularly active this year under their new consul, Raf Olayinka. Raf last took the group to an Indian restaurant in March, where he first met his girlfriend on the dancefloor. With his day job as a professional events manager, members of the Street Food Group are in safe hands with Raf and can be guaranteed a great evening.
If you need to work off all that food, the Riyadh Hiking Group are getting some exercise just outside the city. They promise scenic views in a sandboarding-suitable area as the Group celebrates a decade of InterNations in the Red Dunes. After their walk, the Group will return to their camping area for a discussion on how to live a healthier life and a barbeque to celebrate InterNations turning ten.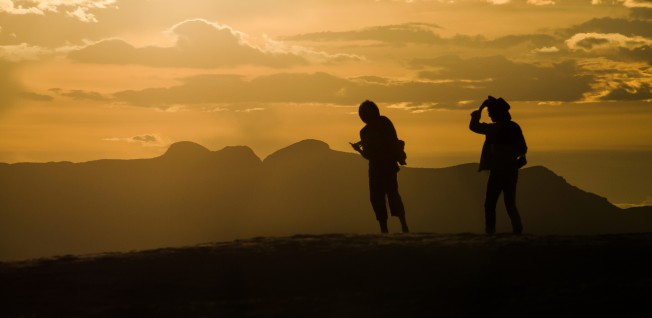 Across the world volunteers are busily preparing to celebrate ten years of bringing people together. Check your Events calendar to find out what's planned in your community. Wherever you are, raise a glass or grab a slice of cake — here is to the next ten years!
---
Article Topics