Oktoberfest and Fall Events ─ Time to Celebrate!
Oktoberfest and Fall Events ─ Time to Celebrate!
From the worldwide celebration of the renowned Oktoberfest to the marking of fall in the Northern Hemisphere, it was another busy month for both new and experienced InterNations members. Let's have a look at our October highlights and our upcoming Diwali and Halloween events!
Oktoberfest Fun Continues Across the World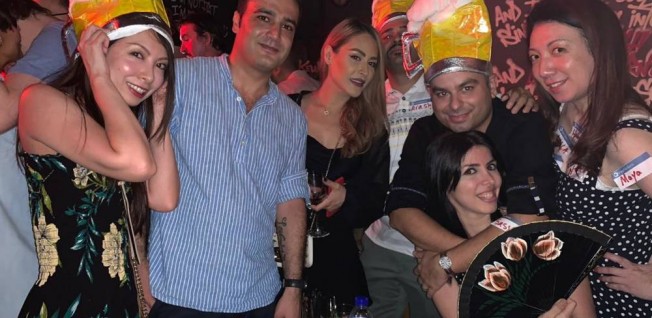 Photo credit: Sassan Kazemian
Shahab Sharfaei hosted an Oktoberfest event for the InterNations Kuala Lumpur Community on Saturday, 28 September. Expats enjoyed a night of fun at The Berlin KL, a speakeasy hidden in the streets of Chinatown. With plenty of time to network and socialize with fellow expats, including happy hour drinks and opportunities to win prizes, this Oktoberfest was a celebration to remember.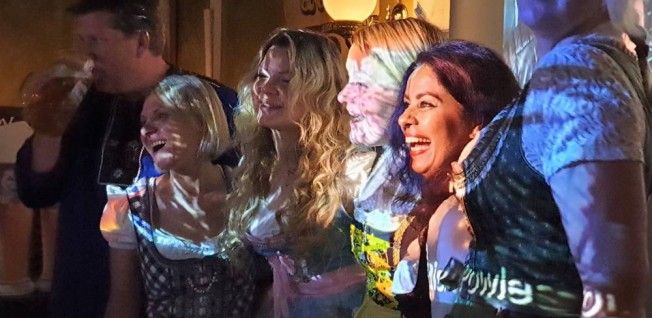 Photo credit: Richard Powles-Brown
On Friday, 4 October, Adam Nabil Ri invited members of the Geneva Social and Afterwork Group to spend the night drinking German beer and meeting fellow expats. The party at Lady Godiva made for a lively evening, offering newcomers a chance to mingle and dance with other expats in the heart of the city.
The party hasn't stopped yet! We still have more upcoming Oktoberfest celebrations in our communities. On Saturday, 26 October, our host Axel Becker invites the Sydney Community to celebrate Oktoberfest at The Bavarian World Square. With the offer of free pretzels, pizza, and a happy hour from 16:00 to 18:00, it's sure to be an event that you should not miss!
Fall Arrived in the Northern Hemisphere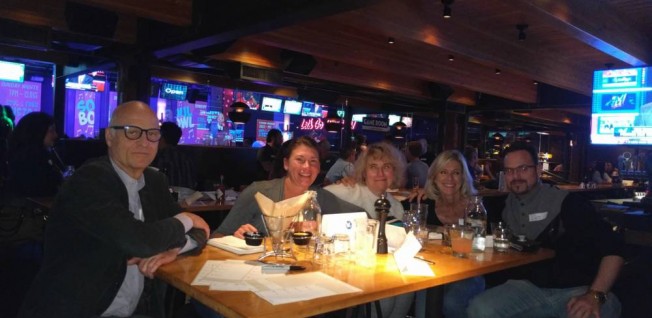 Photo credit: Prashanth NPR
The Portland Community welcomed fall at the Grand Central Restaurant & Bowling Lounge with their Fall Mingler. Delicious food, drinks, and the prospect of networking with others made for a successful evening. This great event hosted by Ambassadors Tristan Buser-Molatore, Bianka Arapovic, Prashanth NPR, and Deniz Varcin on Wednesday, 25 September was a great way to start the new season.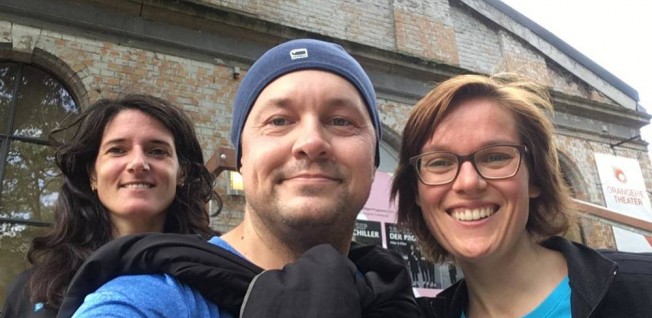 Photo credit: Anna Di Capua
Thanks to their host Anna Di Capua, the Cologne Run — Jog — Nordic Walk Group were running into fall! On Saturday, 28 September, members of the group enjoyed the wonderful colors of the season and the fresh air at Volksgarten. Afterwards the group retired to a café to socialize with each other and savor the mood-boosting effect of the run.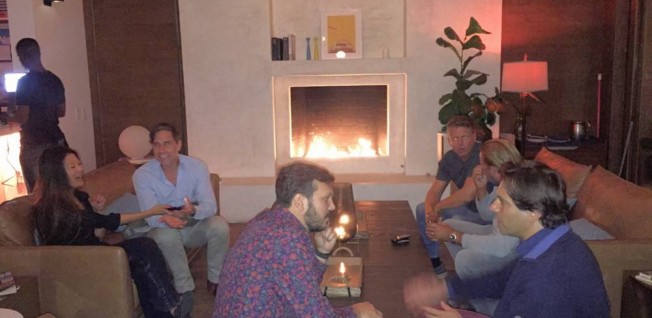 Photo credit: Mariana Shih
On Tuesday, 8 October, our hosts Johanne Cadet and Andrea Takacs treated the Los Angeles Community to a fall celebration at L'Antica Pizzeria da Michele. Expats and global minds got together to socialize with delicious pizza and some vino tinto at this trendy restaurant — everyone had a great time!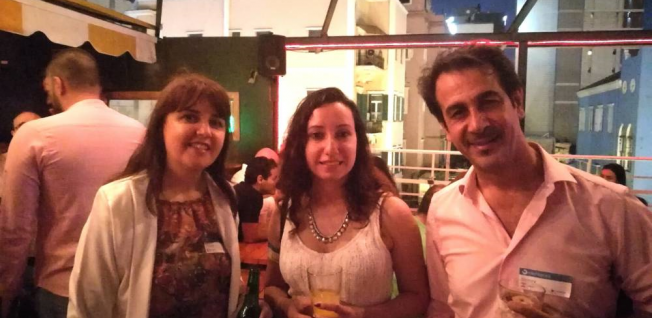 Photo credit: Samer Osta
Our host Samer Osta spoiled the Beirut Community with drinks at the Coop d'état on Saturday, 12 October. True to the event motto "Relax, It's Autumn", expats and global minds met at this rooftop bar to enjoy the cool breeze. The casual ambience and easy-going crowd made it the perfect spot to wind down and mingle with fellow expats and global minds, with beautiful views of the city of Beirut.
Let the Diwali Celebrations Begin!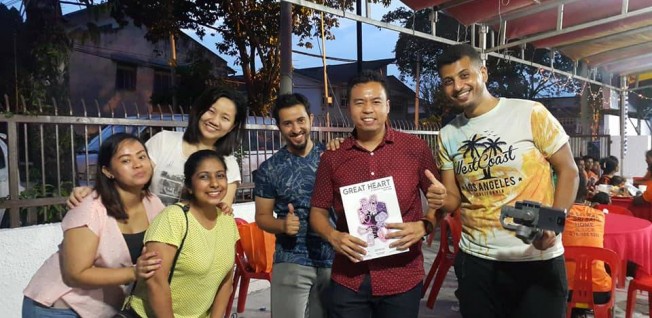 Photo credit: Aida Mustaffa
Aida Mustaffa hosted an activity for the Kuala Lumpur Changemakers to celebrate Diwali, while helping others. The activity was held at the Great Heart Community Center, and The Great Heart Charity Association (GHCA) invited members to attend the festival of lights celebration to help spread joy among those less fortunate. The evening was a great success with activities for children, delicious food, dance performances, and all for a good cause!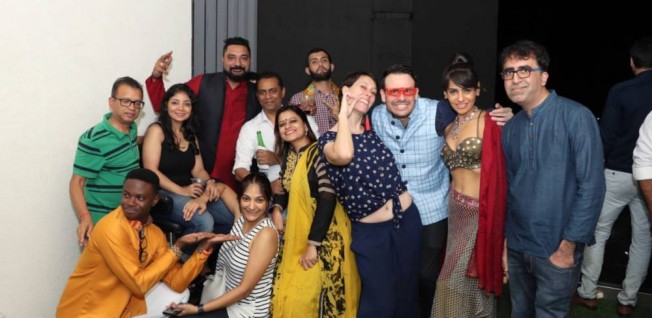 Photo credit: Sumit Schitöll
The Mumbai Community enjoyed an evening of pre-Diwali celebrations at One Avighna Park on Saturday, 19 October. Hosted by Andy Von Eich, Jesh Wilson, and Sumit Schitöll, the special event was held at a rooftop bar and provided the perfect opportunity for expats and global minds to get into the right mood for the Diwali Festival, while overlooking the impressive views of the city of Mumbai.
Look out for more upcoming Diwali events and activities in your local community, as there are sure to be plenty of opportunities to celebrate the festival of lights with fellow expats and like-minded individuals across the globe.
Time to Party Halloween-Style — Upcoming Halloween Events and Activities
On Thursday, 31 October, our Ambassadors, Matteo Gomez and Ahmed Mostafa, are hosting a Halloween event for the Cairo Community at the Tap Maadi. With quality food and drink, it promises to be a fun evening and a great opportunity for expats in Cairo to network with each other and also meet the Cairo Community Consuls. Wear your scariest costume to celebrate Halloween in style and get the chance to win a prize!
Things are getting spooky in New Delhi with the upcoming Halloween party on Thursday, 31 October. Shalini Jagg is hosting an activity for the New Delhi Luxury Experience Group at The Roseate Hotel and Resort. Put on your eeriest costume and come join the fun, with great food, music, and the excuse to make new friends!
It's time to dance the night away in Jakarta, with the Jakarta Dance Group. Get your spooky costumes on and come join the dance party at The Terrace Senayan Golf on Sunday, 3 November from 19:00 until 23:00. The evening will involve lots of performances, workshops, prizes, and much more.
There are plenty of upcoming official events and activities happening in all of our InterNations Communities, so keep your eye out for our events in your community!
---
---
Article Topics