Living Sustainably and Giving Back to Your Local Community
Living Sustainably and Giving Back to Your Local Community
By Anna Covell
Sustainability and community go hand in hand! From food to free time, take a look at how you can make small changes to your routine to ensure that you are taking care of Mother Nature, while at the same time giving back to fellow citizens in your new home.
The ultimate goal of any expatriate is simple: however long they may be moving for, wherever they may be moving to, they want to be able to call their destination of choice "home".
This feeling cannot be attained simply by buying the right furniture for your apartment or figuring out your favorite place to get a coffee in the morning (although these things can certainly play a role in it). Above all, it implies a sense of comfort and belonging that cannot be bought at any price.
Instead, such a feeling is often induced by the interactions that expats have with locals and more experienced global minds in their new city. Small things, like ordering coffee or having a successful conversation with someone in the local language are steppingstones towards a more general feeling of integration that will become strong, the more time that you spend in a new place.
As we take a closer look at how expats across the world can make changes to their lifestyle with sustainability in mind, it is important to recognize that many of these changes serve a dual purpose. When you act in the best interest of the planet, you will often find yourself acting in the best interest of your local community, too, giving back to the people that have welcomed you, and helped you to settle in.
Here are three things you can do to be a true global citizen, giving Mother Nature a helping hand while also showing your appreciation for your new community.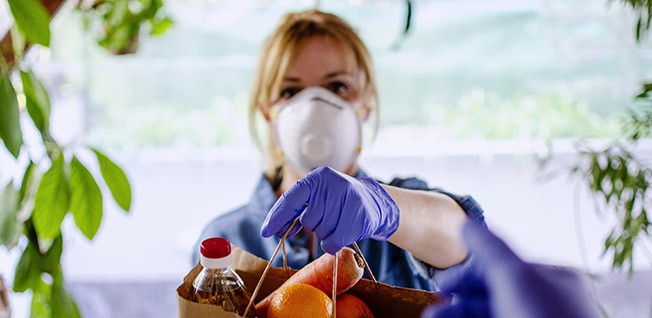 Shop Local
It's a phrase that we have heard countless times over the course of the coronavirus pandemic, but it is difficult to downplay the benefits: spend your money with local retailers rather than with bigger chains.
It is hardly radical to state that the growth of big online retailers has hindered progress with regards to the environment. Sites that offer one-day delivery are incredibly convenient, but this convenience creates its own issues. It means that people are ordering more than ever before and expecting it to be delivered faster than ever before.
Over the past few months, shopping in this way has reached a new peak in popularity. The biggest online retailers have seen profits boom as people have been encouraged to stay inside. Meanwhile, smaller companies have been forced to shut down due to financial pressure.
Those that have survived have done so through finding ways to embrace the changes in the retail sector. This means that many of your favorite local shops will now have websites, filled with clothing, accessories, furniture, and foodstuffs that are more likely to have been produced nearby, rather than transported across thousands of miles to warehouses. If you can't find a website, take a walk around the neighborhood to see what is on offer!
As well as being a great way to reduce your carbon footprint, shopping locally is an investment in your community. The money that you spend here remains largely in the pockets of those who served you at the shop, and it is money that these people will also spend in locally owned businesses.
What makes independent businesses unique is the fact that they are people-powered, run by individuals as opposed to algorithms. You never know who you might encounter on your trip to the shop, but there is a good chance that they will be people who care about the area, and may have lived there for a long time — they chose to set up there for a reason, after all.
In other words, jump on the bandwagon! Shop local to make a lasting difference for your community and the planet.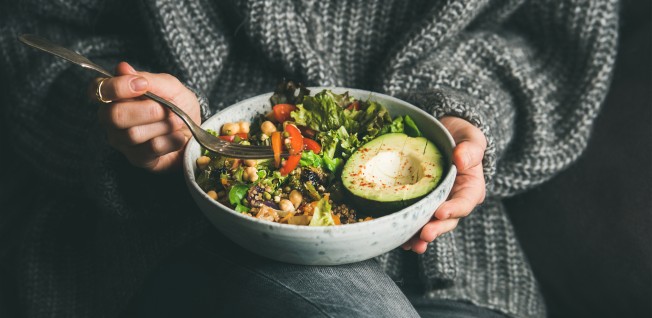 Cook Local
Now that you've sourced your local ingredients from a friendly local retailer, it's time to get cooking with them!
When you shop at the grocery store, many of the food items that you purchase will have travelled more than 1,500 miles to get there. By opting for a farmers market, this number is cut right down, and if you choose to walk there, the overall carbon cost is reduced immeasurably. If there are no markets nearby, look out in the grocery store for fresh ingredients sourced locally.
A natural consequence of using local ingredients is that you will be cooking with whatever is in season in that country at that time. Like learning the language, cooking the food of the place you want to call home is a great way to develop the sense that you belong to this community now.
Over the time that you spend abroad, you will be able to build a personal cookbook covering cuisines and delicacies of each place that you have settled into. Every time you cook one of these meals, you will be reminded of where you first learned it, who taught you, and (probably) how much better it tasted when you were making it with local ingredients.
What's more, it will be a great way to impress your local friends when you're able to invite them around for dinner again!
Make the Most of Your Free Time
The expat lifestyle is often a busy one, and for this reason it is important that you also stop and figure out where you can find some time for yourself. Recharging your batteries is often easiest when you can do something that allows you to distance yourself from everyday pressures. Do something different and see how this can benefit your own mental state, the community, and (you guessed it!) the environment.
If it's warm, why not take a morning walk around your neighborhood, picking up litter as you go? Walking is not only a great way to stay both mentally and physically healthy, it is also the best way to familiarize yourself with a new area — you could even scope out the best local coffee or grocery stores as you stroll.
You might be surprised how social an occasion litter-picking can be. If you set up a group within your community with the aim of keeping the streets clean, you can meet a whole range of people, all coming together out of a sense of mutual respect for the city you call home.
Another great way to give back is by giving up a bit of your time to volunteer with a local charity or NGO. Whether over the weekend or for a couple of hours one day after work, spending a bit of time with organizations which are active within your local community or on a national, even international, scale can make a huge difference. If you are particularly interested in the issue of promoting sustainability, look out for local branches of organizations aiming to tackle the climate crisis.
There is almost certainly a group out there looking for volunteers that will suit your particular interests, and spending some time with them is yet another great way to meet like-minded people in your local area and learn more about the city.
InterNations Changemakers operate in many of our communities across the world, working on community outreach projects. Checking out their page to see if there is a group near you is a great place to start if you are considering volunteering in your local area.
InterNations Clean-Up Week is also just around the corner, and we would like to encourage as many of you as possible to get involved in this global effort to keep our streets clean. Take a look at the events calendar to see when clean-up events are happening near you.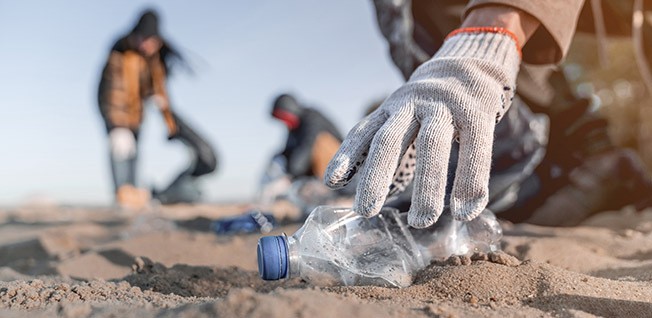 Sustainability and Community — The Perfect Pair
It is clear that many of the things that you can do to live more sustainably can also move you closer to coming to see your new community as a "home". Crucially, they often lead to more face-to-face interactions with fantastic people living in your community, who care about their home, and want to encourage you to do the same.
Sustainable living is a great way to give something back to those who have welcomed you into their city, learn more about their traditions and practices, and make some new friends along the way!
---
---
Article Topics