September with InterNations — A Global Birthday Celebration
September with InterNations — A Global Birthday Celebration
Eleven is the number of players on a football team, the number of Oscars won by the film Titanic in 1997, and the number of kilometers from the deepest point of the worlds' oceans (The Marian Trench) to the surface of the sea. Eleven is also the number of years since InterNations was first launched. In its eleventh year, InterNations reached two major milestones: opening 30 new communities (making it a total of 420) and reaching three million members.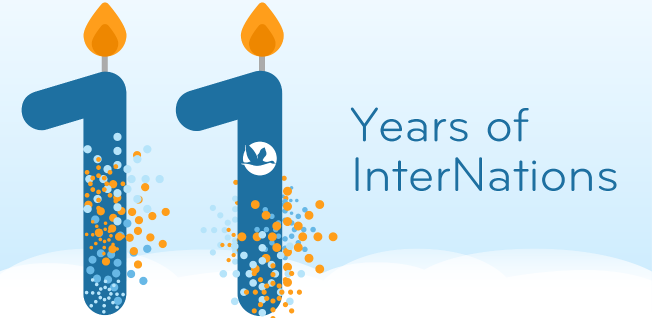 We are celebrating another year of connecting global minds with official events and activities taking place across the world, from Munich to Sydney. So, here's to our members who have been meeting, mingling, and hitting the dancefloor and to another eleven years of fun, laughter, and fantastic events!
Sharing Smiles and Birthday Cake
It was a night to remember! On Friday, 7 September, international friends gathered in the stylish hostel, MAMA Shelter in Prague. Our InterNations Ambassadors Fernando Davila and Jitka McKee planned the perfect celebration: with a live band and DJ keeping guests entertained, there were smiles and laughter all around. There was also a charity raffle, with prizes including three tickets to see IL Divo in concert, as well as shopping and restaurant vouchers. All proceeds went towards supporting the Home Hospice Nablízku, which aims to support and care for terminally ill people in their own homes. The evening was a huge success — thank you to everyone who attended and supported the fantastic charity in the process.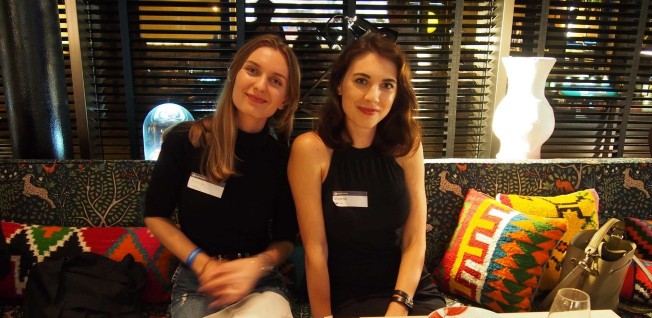 On Sunday, 9 September, members in Kathmandu attended an InterNations birthday celebration, complete with a beautiful birthday cake! It was a relaxing evening with like-minded people gathering for high tea on the Terrace Garden of the Hotel Radisson. We are sure all who attended enjoyed the occasion, which was organized by our brilliant Ambassadors Subarna Newar and Mishu Shresta!
Meanwhile on Saturday, 8 September, members in our Oslo Community celebrated eleven years of InterNations at the city's longest bar, Smetverket. The Olso Ambassadors, Paola Perez Goicochea, Clayt La Motte, Aru Redondo, and Tara Randhawa organized an extra special event, with members from all over the world gathering to network, mingle, and share their expat experiences with one another. Here's to the many more fantastic InterNations Official Events in the years to come!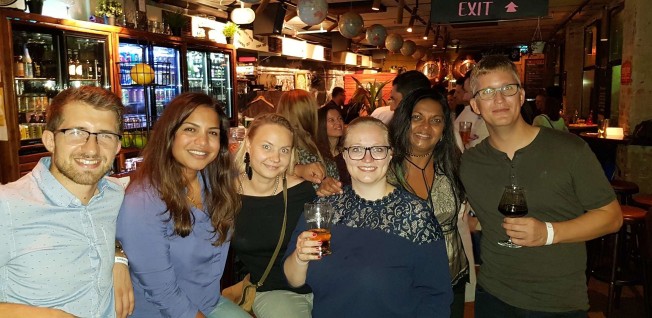 Meanwhile in Melbourne InterNations members came together to raise a glass to their fantastic community, and to all the friendship and memories made over the past year. On Thursday, 13 September, global minds met and mingled, reconnecting with old friends, or simply making new ones. The official event, organized by Ambassadors Lara Yawno, Rosha Rad, and Kristy Simshauser, took place at the Whitehart bar, a hidden jewel of Melbourne according to the locals. Everyone was welcome as expats and locals alike shared an unforgettable evening!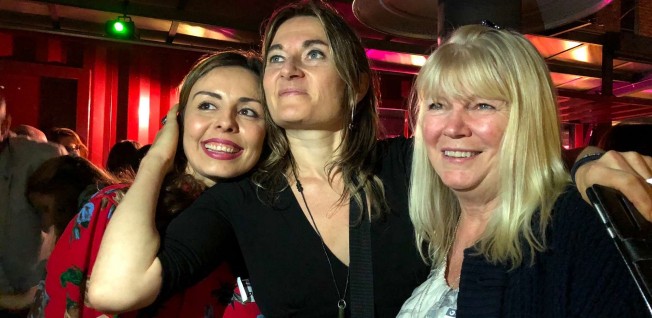 In Dubai, members celebrated InterNations' eleventh anniversary at an extra special location. On Thursday, 6 September, over 1,000 guests had the opportunity to spend the evening on the iconic ship, Queen Elizabeth 2, or the QE2 as it is more popularly known. The ocean liner, which was the former flagship of the British Merchant fleet has recently been transformed into the first floating hotel in the Middle East. Ambassadors Philipp von Zitzewitz, Warmund von Massenbach, Nina Rezec, Dalia Gamali, Waleed Al-Taleb, and Sophie Parneix, organized this fantastic event. Global minds came together to enjoy the yacht club and all that it has to offer, while enjoying the company of friends, old and new. It looks like our Dubai Community really celebrated in style!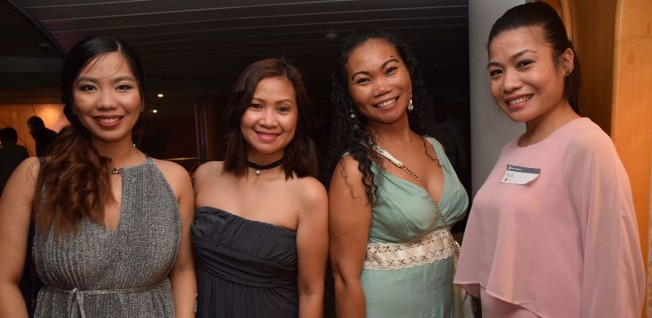 Bavarian Birthday Celebrations Across the Globe
On Wednesday, 12 September, Marco Bruno and Marlie van Doorn, Ambassadors of our Gold Coast Community, organized an evening of fun, beer, and pretzels at the Bavarian Beer Café in Broadbeach. Echoing the city of Munich where InterNations was launched eleven years ago and still has its headquarters, members enjoyed a great night out in the Bavarian themed venue. From locals to expats, and all global minds, there were plenty of opportunities to catch up will old friends or get to know some new additions to the community.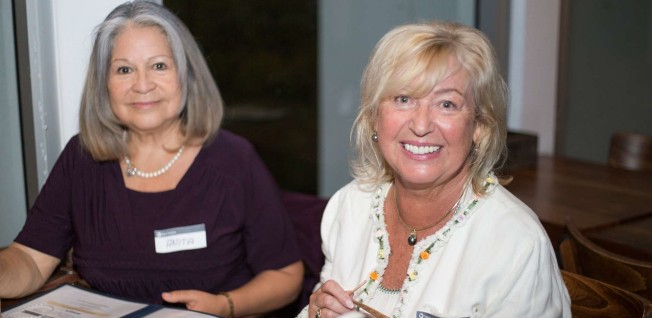 Keeping up the Bavarian theme, members of our Sydney Community celebrated the eleventh anniversary of InterNations at the new Bavarian World Square. With a variety of German beers, wine, and of course pretzels on offer, the Oktoberfest spirit was well and truly alive Down Under. The official event was completed by a performance by the popular local band The Urban Legends, who brought a fantastic atmosphere to the celebrations. A huge thank you to our Sydney Ambassador Axel Becker for organizing such a wonderful evening!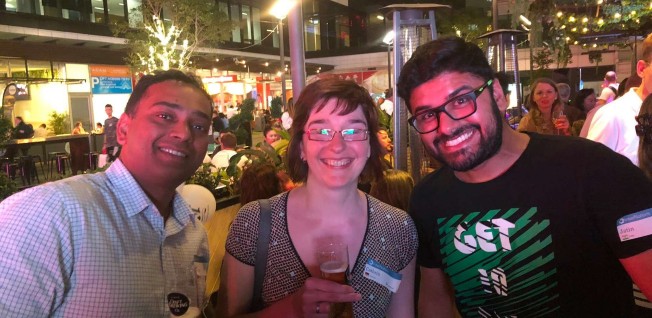 The eleventh anniversary of InterNations also marked a fantastic milestone for one of our newest communities, Tangier. On Thursday, 13 September they held their first ever InterNations Official Event. Organized by Salima Mank, our Ambassador in Tangier, members and global minds came together to share a great evening. The event took place at La Terrasse Rooftop Bar at the Hilton, with guests getting an exclusive discount on all food and drink. We hope everyone in our new community enjoyed their first official event and are already looking forward to the next one!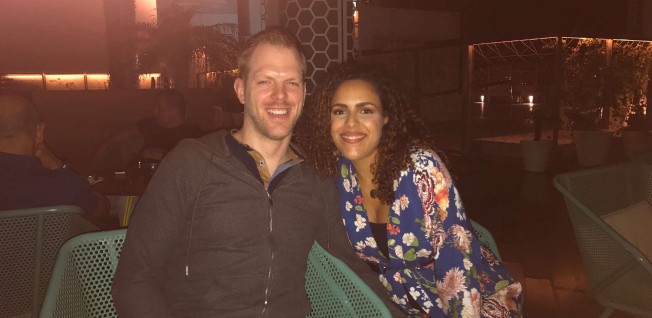 In Lagos, locals and expats joined Ambassadors Hashim Zein, Esi Martins-Wallace, and Doris Bourmel, for an evening of celebration. With a cake and some party prizes, the official event, which took place on Saturday, 15 September, was all about mingling and meeting new people, and of course celebrating the InterNations birthday! It took place at the Z Kitchen, a stylish setting that only added to the special night. To top this off, some of our members sported some fantastic eleventh anniversary themed t-shirts — you guys looked amazing!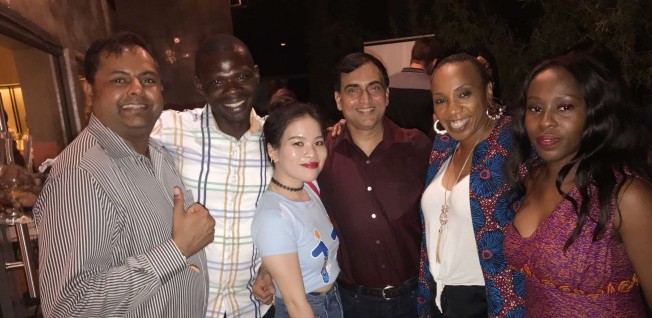 More Fun to Come
Eleventh anniversary celebrations are not over yet, though! The upcoming week is full of celebrations in our many communities across the globe. InterNations members and friends in Montréal, for example, will have the chance to meet and mingle at the Artisanale on Thursday, 27 September. With raffle prizes and drinks specials on offer, this official event looks set to be a huge success.
In Osaka, members are looking forward to celebrating eleven years of InterNations, as well as the beginning of Fall. On Sunday, 30 September, global minds will catch up with old friends and look forward to meeting new faces at the Blarney Stone. We're sure that the evening with be a great experience.
If you happen to find yourself in Munich on Friday, 21 September, be sure to check out the Bavarian birthday party set to take place in Villa Flora! Expats and locals alike should be prepared for an Oktoberfest warm-up. The recommended dress code is traditional Bavarian outfits, and birthday cake will also be on the menu, of course. The first 150 guests will receive a free welcome drink, so get ready to party Bavarian-style, and celebrate eleven years of InterNations with us!
---
---
Article Topics