Seven Ways Attending an InterNations Event Could Change Your Life
Seven Ways Attending an InterNations Event Could Change Your Life
An InterNations Event or Activity can be the place where you meet your best friend or make contacts that help your career. But it can also mark the moment that you get over your homesickness and really get to know your new home. Our members share how attending an official event or activity can be a life-changing experience.
It Could Make Your Dreams Come True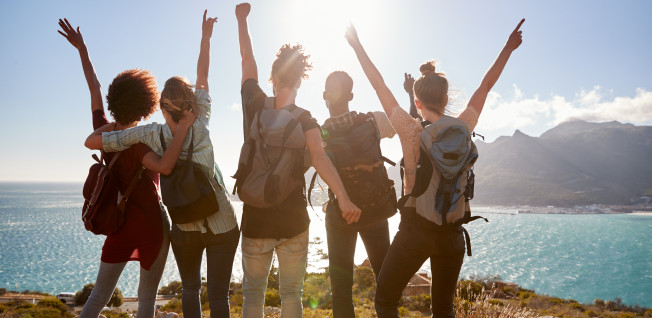 Many move abroad with big dreams and goals in their pockets. InterNations Events and Activities can be a great place to find like-minded people but also to meet coaches, mentors, investors, or business partners who can help you reach your goals.
"I made friends from other countries and found wonderful coaches that are helping me to get to know myself and fulfill my life. I even started my own business. I just love InterNations." Rita, Sao Paulo
You Could Find Your New Best Friend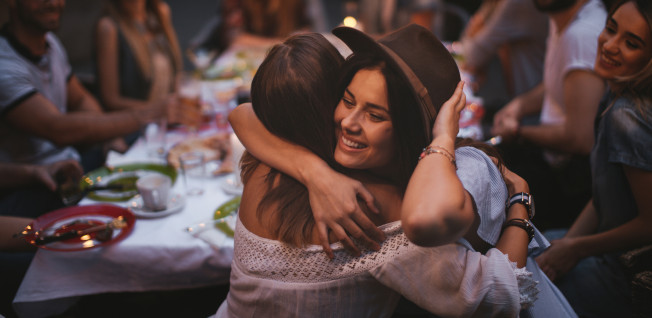 You never know when you'll make a new friend who will enrich your life. You might attend an event just because you want to get out of the house or join a hiking activity to explore the outdoors but you might end up meeting people who make your life significantly better.
"I met one of my best friends on an excursion and dinner organized by InterNations in Tel Aviv. After that we agreed to go out together. We went to a bar and had fun and later were joking that our friendship was "love from first drink". Now we live in separate countries, me in Madrid, she with her family in the USA, but we still keep in touch and know that we will be friends forever!" Iveta, Madrid
It Could Help You Bring People Together
Beyond making new connections, you can also be the one to bring people together and share your interests with other InterNations members. Before our most dedicated Ambassadors and Consuls took up their role, they were members who had made great connections at InterNations Events and Activities and decided to pay it forward.
"At this very first InterNations Official Event I attended, I met a like-minded Slovak woman and we quickly became close friends as we were both young single professionals working in the same business park. She was the one who told me to become a Consul as I enjoy organizing events. I have run one of the most successful and lively groups, Cork & Taps, first alone, later together with an American/Czech girl. We both enjoyed it very much. Lots of fun!!! Those were the the days…" Miriam, Prague
You Could Give You a Career Boost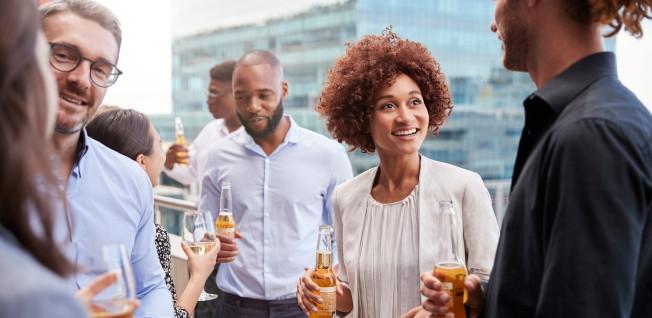 Whether you are an entrepreneur, work on a freelance basis, or on the job search, expanding your professional network might be just the thing you need to give your career a boost. At our official events and activities, you can meet like-minded people who may help you reach your career goals or get your start-up idea off the ground.
"InterNations built a safety net of trusted executives around me with whom I can exchange ideas and opportunities. I found my first industrial vendor in Qatar through InterNations networking. My first Peruvian cuisines experience was through InterNations. InterNations has allowed me to expand my network within the local professional setting while exploring new venues in my community." Salman, Doha
It Could Enrich Your Traveling Experience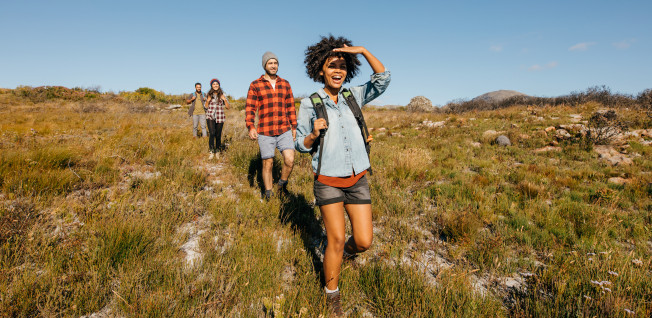 Do you prefer not to put down roots? If you're an avid traveler and don't stay in one place for a long time, you may find it difficult to become part of a community. Fortunately, you can find an InterNations Community almost everywhere in the world and joining one of the official events or activities can be a great way to make new connections all around the world during your travels.
"I joined InterNations to meet new people in the new city I used to live in, Medellin. I met great people and I made good friends that I still keep in touch with and visit whenever I'm t there. I am a lone traveller. The world is my home. My travel destinations are decided by looking for InterNations events around the world. I normally arrive one or two days before. And after the event I will have great local friends. I do have lots of fun getting to know everything about the place, from food to local parties. I love being local. This is why I call myself a citizen of the world." Sam, Miami
You Could Embark on New Adventures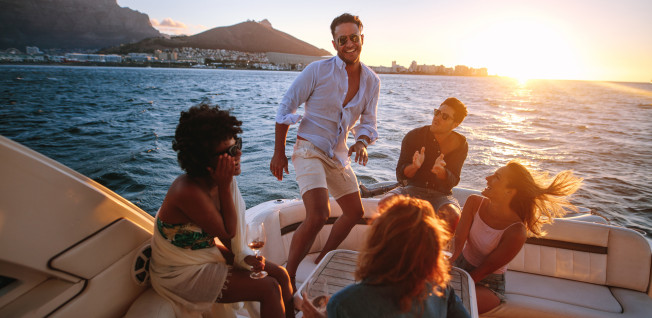 Maybe you're an avid cyclists, a trained yoga instructor, or love hiking and camping? There are a great variety of InterNations groups that allow you to indulge in your passions and share them with other members. There a lot of new adventures waiting just outside your door!
"Being an adrenaline and adventure seeker, I found InterNations to be a great platform to share my passion with others. i started as a Consul of one Group (the Water Sports Group) where I hosted one amazing activity, a Nile survivor cruise. Now, I've ended up beinge a Consul for five groups. There is no better feeling than sharing a morning stand-up paddling session on the Nile or an expedition cruise to a Hidden Gem inside Cairo with expats. Sometimes, it can be a simple squash game after a long day at work. InterNations to me is not a platform, but a community, a lifestyle. Well, my first experience with InterNations was meeting someone to play a game of squash and now we are best friends." Ghassan, Cairo
It Could Bring You Closer to Your Home Abroad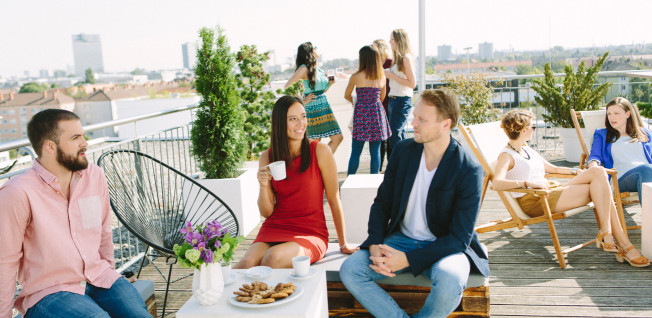 Our Ambassadors are always looking for unique and exciting venues to make their events extra special. So, joining an InterNations event will let you explore bars, clubs, and restaurants you might have missed otherwise. Our Consuls are creative as well. While the activities they organize are usually a bit smaller, they always look for fun things to do and beautiful places to visit. You'll meet great people at InterNations Events and Activities, but you'll also get to know your home abroad in a whole new way.
"I remember a few InterNations get-togethers at posh venues such as the Fullerton & Swissotel Stamford in Singapore or Kempinski Mall of the Emirates Dubai — great atmosphere and quality people. I felt less lonely by meeting new and fun people and made a group of friends with whom we are still in touch post COVID-19!" Laurent, Athens
---
Article Topics