Teaching English with the InterNations Changemakers
Teaching English with the InterNations Changemakers

By Conor Rushby
Astari Sutjiningtyas joined the Jakarta Changemakers in January 2017. Since then, she has built up a remarkable partnership with a local NGO, which sees InterNations members teaching English to underprivileged children. Here, Astari describes her experience with the InterNations Changemakers and gives advice for anyone wishing to get involved.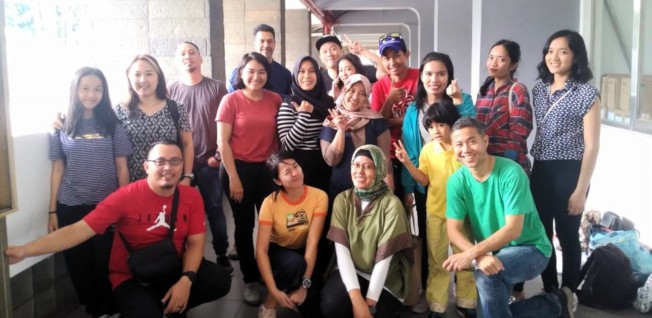 Making a Difference for the Next Generation
Jakarta is growing fast, both economically and in population. By 2030 it is projected to be the world's largest mega city, and it is already a high-profile destination for expats. In a quickly growing city and economy, the Jakarta Changemakers Group has focused their efforts on the next generation, teaching underprivileged children English language and math skills to prepare them for the future. By committing to organizing activities and teaching on a regular basis, Astari aims to see tangible outcomes from her volunteering.
"The idea is to give back to society through volunteer activities, and in this case, we want to focus on education", Astari explains. "When I was just a member, I could see that there were no recurring activities where you can measure the results, that's why, when I had the opportunity to become Consul, I took a swing at the idea [of teaching] and received great support from the members. InterNations consists of lots of expats, so I thought the easiest way [to make a difference] would be to teach English to children while focusing on other skills such as public speaking. Surely with proper education, effort, and discipline anyone can go far!"
Her "Let's Teach" activities are now a regular fixture in the Jakarta InterNations calendar, and have taken place at two locations in Jakarta. "The first project was done at Tanjung Selor Street in Cideng, Central Jakarta for around six months. There's a slum area under the fly-over, which is ironically only about ten minutes from the presidential palace. We had around 30 students with around 15-20 volunteers per meeting."
A Successful Endeavor
After the success of these initial classes, Astari was approached by a representative of the Kusuma Bangsa Foundation, suggesting a partnership in Kota Tua, to the west of the city, to help teach English and math. Astari said, "This time we have around 80–100 students, ranging from eight years old to twelve years old, divided into three classes (Sky, Sun, and Earth). They are street children that live around Kota Tua area. Some have the privilege to go to school or have been to school, others have not. We conduct the class every Saturday."
InterNations members help by teaching, documenting the classes, or creating the curriculum and preparing handouts for the class.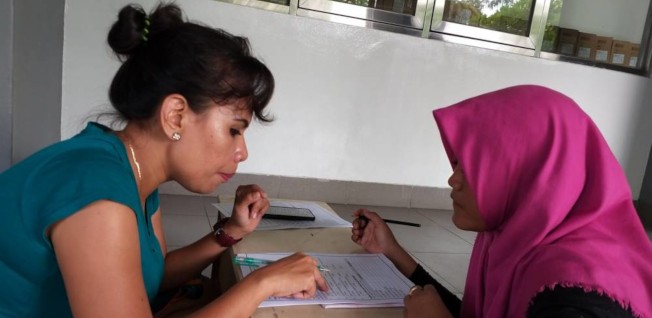 The regular classes are boosting the skills of the children and provide them with an important resource that many of them wouldn't otherwise have access to. The success of this system and the work of the Jakarta Changemakers has facilitated support from government departments and private institutions alike. Among those are Bandai Namco, the US Department of Justice, the Ministry of Women and Children of Indonesia, Indonesia National Gas Pte Ltd, Aqua Danone, and AISEC.
Thanks to Astari's hard work, the number of children directly benefitting from the classes has increased and has had the knock-on effect of attracting interested stake holders who wish to develop the project further.
Her advice for all potential Changemakers Consuls is simple: "Take a chance and get started! There will always be challenges, but when you involve your members on every possible level, their sense of belonging will grow, and then they will contribute more to the activities. After all, it's team work!"
Are you curious about what the Changemakers Group in your city is doing or would you like to get involved? Then learn more about the InterNations Changemakers and find out how to make a difference.
---
---
Article Topics