Tell us your pioneering story!
Tell us your pioneering story!
When you think of a pioneer, several images might come to mind — large caravans of brave families exploring the west, the first pilots who flew across the Atlantic Ocean, or even an artist experimenting with a brand-new technique. No matter what the adventure, the people behind these pioneering actions have one thing in common, the drive to embrace the unknown. It's the same spirit that makes expats pack their bags and head somewhere new. Moving abroad is not for the faint of heart. In fact, it takes a lot of planning and quite a bit of courage. And the challenges don't stop once you've arrived! From finding a place to live, to learning the language, to making doctor's appointments, every day can bring new obstacles you have to overcome.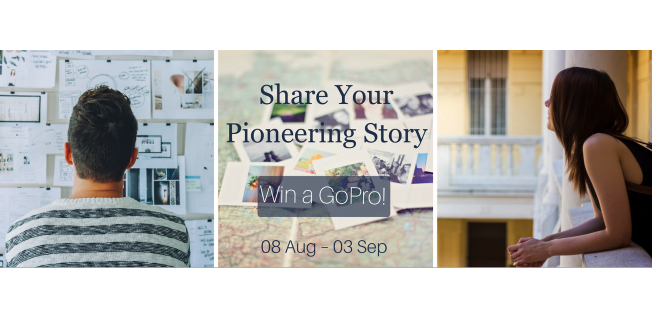 We think the strength and resilience of expats should be celebrated — we want to hear your "pioneer" story! What challenges did you face before and after your move abroad? How did the move change you as a person and help you grow? For some inspiration, take a look at why exactly we consider expats to be modern-day pioneers!
Submit your story (500 words or less) to anniversary@internations.org by 3 September 2017. The InterNations Anniversary Panel will select three finalists to be interviewed for our website, and the winning story will receive a Hero Sessions GoPro to document the rest of their expat journey!
Please see our Terms & Conditions for more information.
---
Article Topics