Thank You to My City — Europe
Thank You to My City — Europe
A few months ago, we asked you: if you could write a thank you letter to your city, what would it say?
Did you find a vibrant community in your host city that welcomed you with open arms? Maybe the atmosphere was the main reason you consider your town the perfect place for expats and global minds: the green spaces, the laidback lifestyle! Or maybe you and your host city even got off to a rocky start, but you have come to love and embrace its rough edges.
Many of you got in touch and submitted your letter to your city, telling us why you are grateful to live in your home abroad.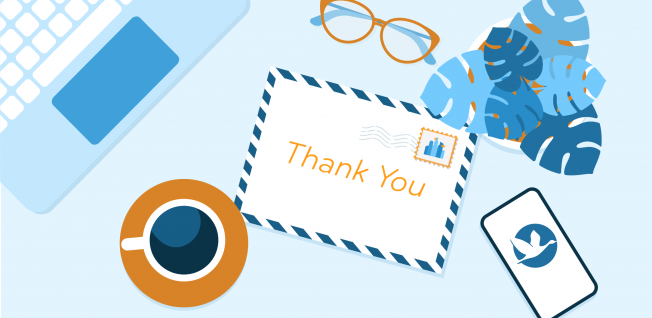 "Over time and the more I travelled, I learnt to cherish what I have here. It has lots of green areas to hang around, one of best public transportation systems, excellent health care and in comparison, it is still a relatively safe city not to mention the various options in culture — theater, operas, music, museums, etc. They say Vienna is not Austria and that is true, but nowhere else is the history and culture of Austria more present than in its capital city."
"With theaters and museums for every taste, you are never bored in Vienna! And the best part, its save! I am so grateful that I can walk freely at any time.Vienna makes you a better person! It brings organization into your life and planning for a better future. If you are willing to work hard, life is fun in Vienna!"
"After a month of curfews at night and a lot of restrictions, Darmstadt finally came to life, and I saw what a lovely place it is and how nice the people are here. I like this city now and the vibe of it is unlike any other cities. Darmstadt has its own history and being a student of science, I love the fact that I am living here and I am a part of a renowned university in the world."
"I know you as being vibrant, full of life, exuberant, inclusive. When I think of our times together, I remember you so generously showing me a good time. I've visited your museums and art galleries. I've eaten at some of your amazing restaurants and stayed in your incredible hotels too. I've danced till the early light of morning in some wonderful venues. I've enjoyed your beautiful parks. You've given me a home and an income during our time together."
"I am delighted with my decision to come work in Paris. I still have at least a couple of years living here, but I am sure that when I will return, and in general in my life, this experience will always be fundamental. I would like to, after this stage, retain a small part of "Parisien" in my personality."
"You, Belgrade, are my home now. You are a serene old lady full of vibrant life! Nothing amazes me more than the mix of values I find in you — modern with a touch of conservativeness. Within you, progressive new buildings are standing shoulder to shoulder with communist era housing blocks and even beautiful older buildings. You have your feet deeply rooted in history, but your head is looking forward towards a bright future. And, of course, no one can compete with the big brave Serbian heart."
"So, my thanks goes to this city for being the fertile ground for creativity that it is, and for doing what it has to attract the friends I've made here, or who I will someday soon make. Wroclaw will always hold a special spot for me, no matter if I permanently settle here or someday, for whatever reason, move on to some other new and interesting place."
"When I arrived in Kiev, I said to myself, I have got myself another home. What attracted me to pay more attention to the city is seeing people of different culture living as one.If they can, why can't I too? With a smile on my face, I said to myself, welcome to Ukraine."
"Lille changed me, enlarged my life. And I love her. Yes, she has many lovers, but I am happy to share her beauty and her pleasures with others. How could I not? Most who get to know her cannot leave without longing to return to her embrace."
We know that many of you are great writers and have a lot of fantastic stories to tell — from exciting adventures to funny mishaps. If you missed this writing opportunity or your letter didn't get published, you should keep an eye out for upcoming writing opportunities all throughout the year 2022.
We are looking forward to learning how you see the world and feel about expat life!
Also check out:
---
Article Topics