Ten Tips for Leading a Multicultural Team
Ten Tips for Leading a Multicultural Team
One of the primary talents international leaders need today is the ability to manage and leverage cultural differences. Today's manager has to work in both international and cross-cultural environments.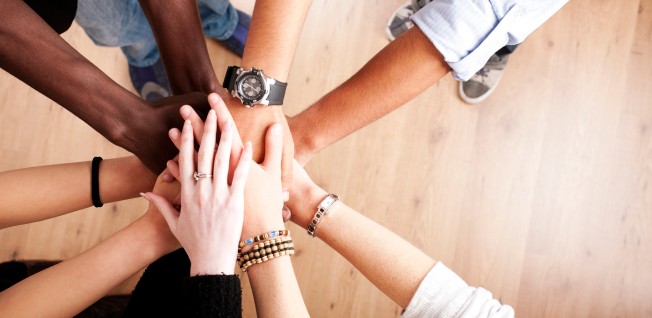 Consequently, managers are required to deal with challenges, friction, and misunderstandings stemming from intercultural communication differences. Therefore, successful management in a modern environment demands cross-cultural competency. In order to get the best out of any multicultural team, leading such a team necessitates a very distinct skill set. Being mindful and modifying your leadership style accordingly is the key to success. Here are some tips to keep in mind.
Face Time
Try and communicate with your team face-to-face as much as you can. Nothing replaces face-to-face communication, as it allows you to read body language, assess levels of understanding, and build relationships.
Crystal Clear
Be clear about your own cultural profile. Only when you are clear about your cultural profile and how it influences your work, your communication style, feelings and actions, can you direct your team. This authentic approach to your own cultural identity can help improve performance for you and your team.
Less Is More
Cultural differences can create obstacles to effective teamwork, especially with multicultural teams. The challenge in dealing with these teams successfully is to identify the original cultural causes of conflict. Intervene only when necessary, get the team back on track, enable and empower them to deal with future challenges on their own.
A Stitch in Time Saves Nine
Achieving team cohesion and shared vision means encouraging dialogue and communication. This requires time, and it is highly recommended that you invest this time into finding out more about your team members and how their national culture influences their behavior and values.
Build Trust
Trust builds over time and with every action. Make sure you are accountable for your actions and upfront in your dealings with others. Do you do what you say you will do? Non-delivery will destroy trust and credibility every time.
Walk a Mile in Their Shoes
As an effective leader you need to be able to truly understand your team's perspective. So regularly 'check in' with your team members, listen to see what's happening with them, their assignment and their development.
State the Rules of the Game
Rules and roles have to be set and understood by everyone. The rules of the game have to be negotiated and people need to be comfortable with their own roles. The team leader must act as a secure base so when a member is struggling they know who to turn to.
Identity Crisis
Developing a team identity is central. To ensure effective team management, the manager must make certain that there is clarity and shared expectations. Make sure that they understand what's going on, so that the team's objectives aren't forgotten or shelved.
From Global to Local
Amass, absorb, and use local knowledge to your team's advantage. One size does not fit all, so get to know the people you operate with. Ask yourself: "What drives these people and what are their individual objectives?"
Be the Cultural Shock Absorber
It is advisable to invest in a tailor-made coaching program with an experienced cross-cultural coach. Get deeper insight into the respective cultures at hand to ensure that there is clear understanding of the individual and collective values, as this is central when working with a multicultural team.
Rodica Rosu and Sunita Sehmi deliver interactive workshops on intercultural competence for "locals and globals."
If you are an InterNations member and would like to contribute an article, do not hesitate to contact us!
Global Expat Guide Topics