Celebrating Thirteen Years of InterNations This September
Celebrating Thirteen Years of InterNations This September
By Anna Covell
With summer nearing its end for our communities in the Northern Hemisphere, the news that InterNations is celebrating its 13th birthday has given everyone a reason to keep smiling. From salsa classes to taking part in clean-up projects, let's take a look at what our communities have been up to over the past month.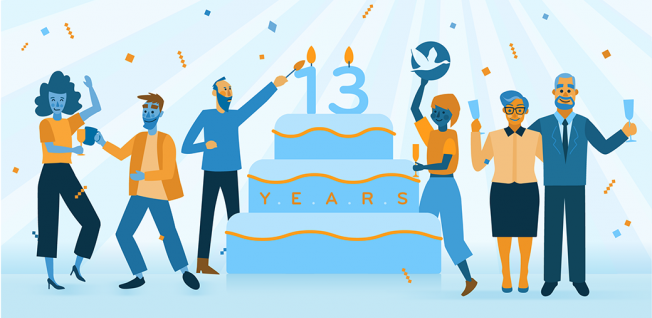 Time for Celebration!
InterNations' birthday party will be a bit different from what we usually do. While some communities have been able to celebrate in person, others have done so online, catching up with friends to reflect on their experiences of the past year.
On Friday, 11 September, members in Kobe met up to raise a glass to InterNations at the iznt Bar. Accompanied by a live band, members enjoyed chatting to one another in a great venue. The real star of the evening, however, was the beautiful cake that was brought out to mark the occasion. We hope you saved a slice for the rest of us! We would like to say a huge thank you to Kobe Ambassador Keiko K for organizing such a great night.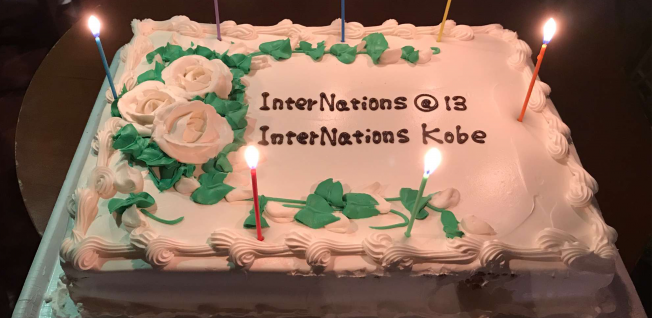 Over in Jakarta, members took to the floor of Tucano's Brazilian BBQ on Friday, 11 September, to celebrate the anniversary. An expert Salsa instructor talked the group through the basics of Salsa at a safe social distance. The rest of the night was filled with Brazilian delicacies, such as Churros and Churrasco, and saw our members making the most of the great music, atmosphere, and the opportunity to show off their new moves. Thank you to Ambassador Arthur Gaslim for putting together this fantastic anniversary celebration.
While some of our members headed onto the dance floor, our community in Helsinki chose instead to hit the waves, as they were welcomed aboard the Ravintola Båt for their anniversary celebration on Thursday, 10 September. Just off the shore of Hietalahdenrata, members dug into their InterNations birthday cake in style, with the boat decorated especially for the occasion. We are sure that this evening was as good as it looked and would like to thank Ambassadors Polina Stepanova, Toleen Ibrahim, Valbona F, Susana Estévez and Tanja Forcythe-Reid for arranging it!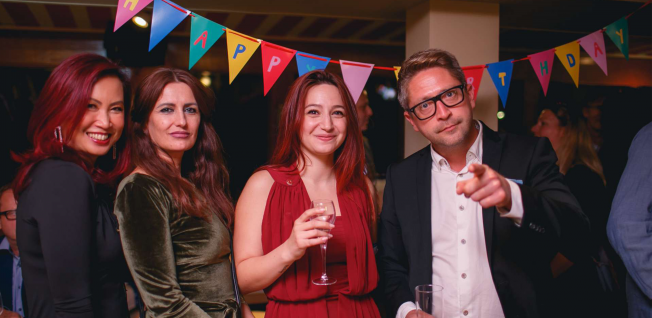 Partying Online
Our InterNations Communities, including that in Dubai, have shown how to the most of the opportunities for celebrations online. Our UAE Online Ambassador, Cristina Caringal, wants to make sure that no one misses out on the InterNations anniversary party in Dubai on Wednesday, 16 September. With a quiz room where the highest scorers can win a Friday brunch, and a photo booth room in which the best dressers and posers can score day passes to a beach resort, this event is certainly worth showing up to. It is also a great way for newcomers in Dubai to learn more about their city, with detailed information provided by members who have been there for longer and are looking to share the love.
In Hanoi, too, Ambassadors Long Dinh and Iris T. D hosted a great online anniversary party on Saturday, 12 September. All members were encouraged to dress up in InterNations colors for an afternoon of socializing and discussing favorite memories being part of this international community.
More to Come
Over the next few weeks, even more communities across the globe will celebrate 13 years of InterNations.
On Saturday, 19 September, members of the Atlanta Community will meet on Zoom for an evening of following cocktail/ mocktail recipes together as they play celebrity trivia games. With the chance to win some great prizes, this sounds like the perfect way to start your weekend right!
Ambassadors in the Taipei Community have chosen the beautiful URBAN331 bar in the Madison Taipei Hotel as the location for their anniversary celebrations. With wine, cocktails, beer, and a whole range of non-alcoholic beverages on offer in this stylish venue, we are certain that this official event will be a lot of fun.
Over in Beijing, expats and global minds will celebrate 13 years of InterNations at the 5 House Terrace of the Four Seasons Hotel. The dress code for the party is white and blue — an homage to our brand colors.
In addition to the events mentioned above, as well as many others, we are also hosting five main stage events that you'll be able to access from all over the world as part of our InterNations Live! festival. For more information about these events, check out this article on the InterNations Live! September Festival Line-Up.
Clean-Up Week
One of our InterNations Live! main stage events will also give you the opportunity to learn more about our Changemakers, and a guest speaker will talk about sustainability and World Cleanup Day. If you want to go the extra mile in giving something back to your community, you can get involved yourself: we are hosting the InterNations Cleanup Week from 19 to 24 September 2020. Many of our communities, such as the Changemakers in Amsterdam, have already organized to take part in the global effort to keep their streets clean. The group in Düsseldorf even got a headstart, hosting a Covid-Proof Rhine Clean-Up on 12 September.
Why not get involved yourself? The simple act of joining others to pick up trash in your local area can do a great deal of good, and it also allows you to meet other members of your community. A win-win situation if ever we saw one!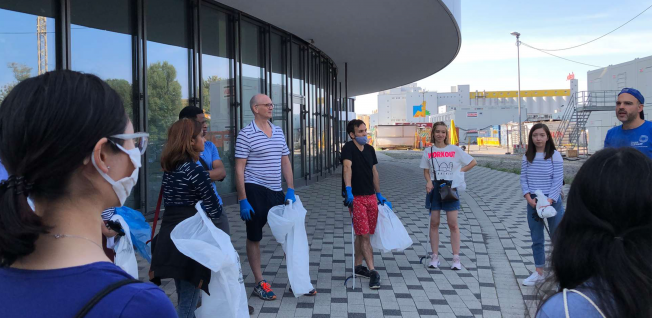 Be sure to check out the events calendar to see what's going on in your own community — or worldwide, virtually — over the next few weeks!
---
---
Article Topics