Tango and Black-Tie Events — InterNations Turns Ten
Tango and Black-Tie Events — InterNations Turns Ten

By Elena Born
Our 10th birthday month is well underway, and we are thrilled to see so many creative celebrations taking place around the world: from champagne birthday brunches to ten-pin bowling parties, from salsa celebrations to 10th anniversary tennis tournaments, you all know how to party!
As the festivities continue to roll out in September, and in the lead up to the big bang — the global celebration taking place on 7 October — we would like to use this opportunity to recap some of the celebrations that have already taken place so far. We talked to Sandy Steele in Miami and Priscilla Olivera in Panama City, eager to hear their InterNations stories, and how they celebrated this momentous milestone with their groups.
Meet Sandy
Having never heard of InterNations before, Sandy, originally from Detroit, found herself attending an event with an old school friend who she was visiting in Copenhagen. Captivated by the unique and wonderful stories from all corners of the world and hooked on the lasting impression of this enjoyable night, Sandy was eager to be part of the global community and joined InterNations soon after.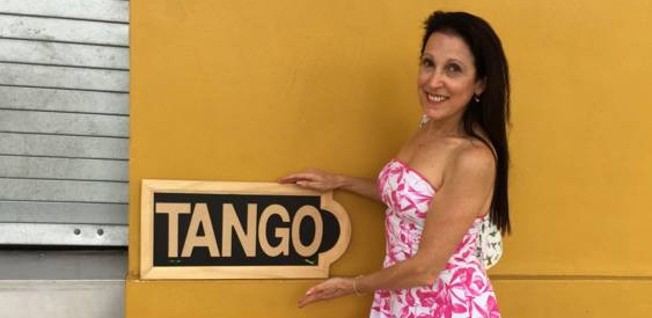 Sandy started to attend and enjoy the wide variety of events and activities in Miami, connecting with expats and locals alike and enriching her Floridian friendship circle. After helping other Consuls to plan and organize their activities, and trying her hand at hosting herself, Sandy became a Consul for the Miami Ft Lauderdale Dance Group earlier this year. Together with her co-Consuls Debbie and Claire, she gives the Miami groovers plenty of opportunities to bust their moves, or simply watch the pros twirl, tap, and turn. From Argentine Tango, Ballet, Bachata, and Cumbia all the way to Salsa, West Coast Swing, Zouk, and Zumba, the Dance Group never misses an opportunity to carve up the dancefloor.
InterNations and La Cumparsita
Using the power of music and dance to bridge cultures and connect people, Sandy brought the group together this month to celebrate InterNations 10th anniversary by doing what they do best — dancing! Combining this occasion with the 100th anniversary of "La Cumparsita", the classic final song of every Milonga, the group threw a huge double celebration for two of their greatest passions — tango and InterNations Miami!
Since the roots of the partner dance extend from Uruguay, they grooved until their feet hurt to the pumping beats of Uruguayan DJs, enjoyed the loud and colourful outdoor performances, and kept their dance energies up by devouring delicious Uruguayan delicacies. It certainly was a celebration of boot tapping, finger clicking, hip swaying fun, where all who attended were sure to be swept off their feet!
Meet Priscilla
Across the Gulf, Priscilla Olivera has been busy organizing activities in Panama City. Originally from Brazil, Priscilla had been living, working and studying in Panama City for three years when she, too, was invited to an InterNations event by a fellow expat friend. Having thoroughly enjoyed getting together with the international community in Panama City, she immediately registered as an InterNations member.
It was in 2015 that Priscilla received a message in her inbox calling for more volunteers to host regular activities. As another dance enthusiast keen to get more involved, she put her hand up to become Consul of the Latin Dancers Group, sharing her passion with the other dancing queens and kings in Panama City.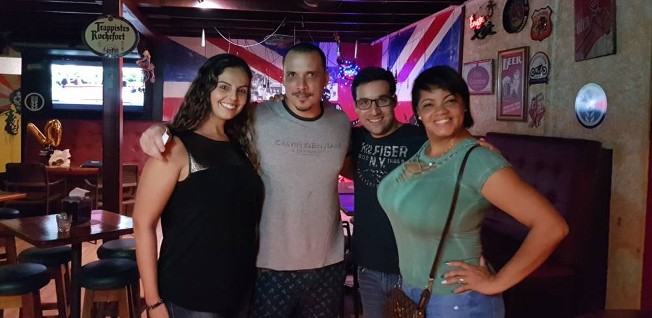 Craft Beer and Singles
Following a short stint in San Francisco, Priscilla returned to Panama City in 2016, her dancer's feet itching and her mind swimming with more ideas to bring the expat community closer together. Inspired by her plans, she joined the Singles Group along with her co-Consuls Rose and Gaby. It is in this group especially where Priscilla lets her creativity run wild, hosting all sorts of activities from summer pool parties to roof top sundowners to trendy cocktail socials.
Keen to do something extra special for InterNations 10th Anniversary, Priscilla reserved the entire floor of a local craft beer pub, bringing the Singles Group together to mingle over pints of lager and games of pool. Could there be a better way to bridge cultures and celebrate diversity than over twenty varieties of beer hailing from fourteen different countries?
While these and the many other activities our dedicated Consuls organized were real highlights, they are also part of our countdown to the main event. Our global birthdays celebration will take place on 7 October, 2017, and our communities have quite a party planned.
Party in the Middle East
Some of our middle eastern communities are not missing out on this opportunity to celebrate our anniversary. An elegant celebration is scheduled in Kuwait City, where members will be met with a number of great surprises: décor matching the InterNations colors, a great DJ whose tunes will set the mood for the evening, a screen show with the biggest highlights of the past ten years, a photo booth with props, an open buffet, … and a birthday cake, of course.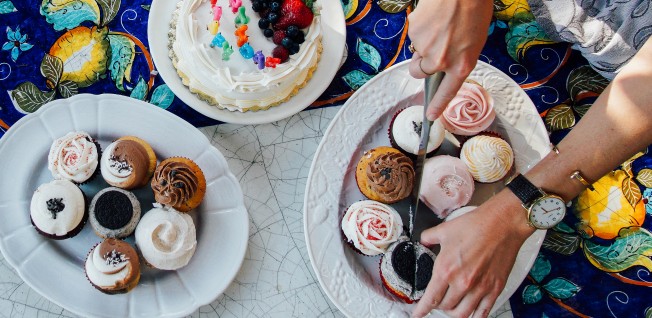 InterNations Dubai is heading to the Cavalli Club for their anniversary celebration this year. The club has kindly offered a happy hour with a 30% discount and as always, there will be a raffle with the chance to win fantastic prizes. However, what would a great party be without a great outfit? The dress code is smart elegant and rumor has it that the door crew will make sure that everyone who enters the club looks their best.
Grand Parties and Rock Music in Germany
Some like to relax at a beautiful beach on their birthday, others hit a spa to rejuvenate, but for our community in Berlin, there is nothing like a party to recharge. The Grand, a supper club and late-night spot to remember, hosts our anniversary celebration in the German capital. As the name of the venue suggests, the community is going big this year, starting with a welcome drink and special treats in the club area, and continuing with a big party on the second floor after 23:00. In a proper birthday manner, of course, there will also be cake and a special birthday gift for ten of our guests.
InterNations Freiburg is celebrating the Irish way! The founders of the Irish Pub McNamara's are expats themselves and happy to welcome the community to their hallowed halls for this special birthday party. Between assorted finger food, and discounted prices on a specific cocktail, guests will also get to dance along to the tunes of Garden Goat, a live band from Portland, Oregon. They describe their music as "Sci-firish" folk rock n roll. Here's to a rocking anniversary!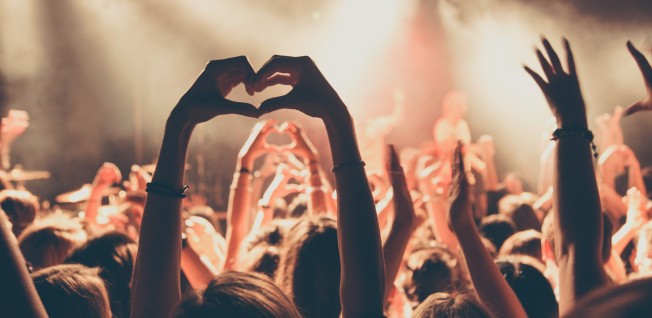 Celebrate in Europe's South
For more birthday fun, you just need to head a little further to the south. InterNations Lugano is hosting this year's birthday celebration at Seven Lounge & Club. Not only does the name of the venue match the date of the actual celebration, the party will also be completed by a delicious birthday cake.
Rome should be the destination of choice for anyone looking for a fancy event. The black-tie gala in honor of ten years of InterNations will take place at the Royal Palazzo Ferrajoli. Although further details have yet to be confirmed, more than 360 members have RSVPed so far. There are also still more details to come for the events in Bologna and Barcelona.
However, regardless of where you celebrate, you can expect a lot of fun, great surprises, birthday cakes, and wonderful company, of course.
---
---
Article Topics