The Year in Review: 365 Days of InterNations
The Year in Review: 365 Days of InterNations
The year 2018 has been an exciting time for InterNations: we've launched 30 new communities, offered more than 60,000 events worldwide, and provided in-depth insights into the experience of those living and working abroad. Let's take a moment to review the highlights of the past twelve months.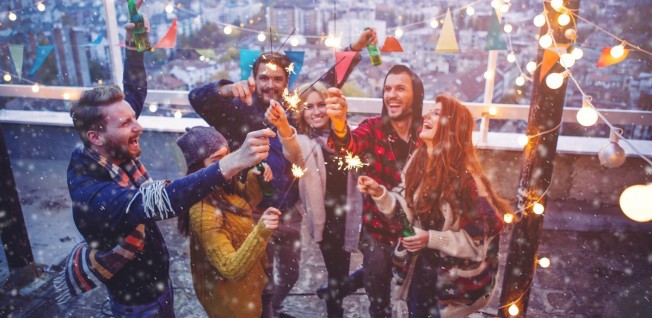 30 Communities Join the Flock
Our first milestone of the year was hitting the three-million-member mark. That's more than the entire population of quite a few countries, for instance Slovenia, Namibia, or Qatar — or about nine times as large as Iceland.
Just one month after welcoming InterNations member no 3 million to our global family, we opened 30 new communities as well. They unite around 30,000 expats and global minds in 17 countries, from Canada to Morocco to the Philippines. About two dozen of these communities already have their own groups and an InterNations Ambassador who hosts official events. Our members in Gdańsk, for example, have just held their last gathering before the turn of the year.
Located on Poland's seashore, Gdańsk cherishes its heritage as a member of the Hanseatic League, fostering ties to other towns around the Baltic and North Seas. Today, the seaport, maritime industry, and foreign trade are as vital as ever to its economy. No wonder that the city now has a small, but lively international community!
With 750,000 residents in its urban area, Gdańsk seems tiny compared to Hyderabad — India's fourth-largest city with seven million residents. Traditionally called the "City of Pearls" because of its gemstone trade, Hyderabad is now nicknamed "Cyberabad" for its booming IT sector. Due to such global players as Apple, Google, or Amazon, it has also become an expat hub.
From IT location in India to "it city" in the US: Nashville, Tennessee, is one of the country's fastest-growing economies. The southern boomtown attracts ever-increasing numbers of both tourists and international employees, who all enjoy its vibrant nightlife.
If you'd like to know more about the new InterNations Communities we opened in 2018, check out the complete list and several city portraits in our magazine.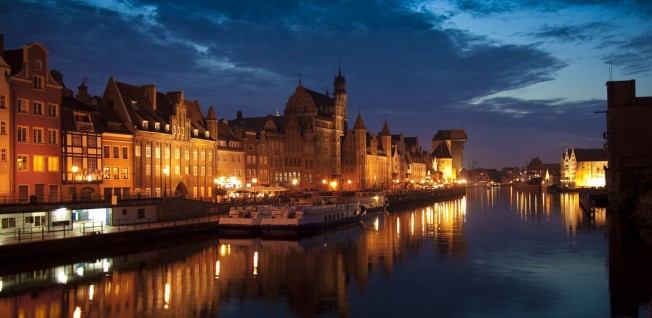 Making New Friends and Happy Memories in 2018
Of course, there has been plenty of activity in our 390 other communities around the world: by the end of 2018, we'll have had 6,500 official events and 55,000 activities with more than 1.5 million sign-ups.
It is our various Community Teams with around 1,050 Ambassadors and 5,500 Consuls worldwide who have made this possible. Their dedication to organizing fun and diverse events is the reason why our members can meet other global minds while doing what they love and why they can form new friendships that may last forever, no matter where life takes them.
To pick just a few recent highlights: the Dubai Community, for example, celebrated the 11th anniversary of InterNations on the Queen Elizabeth II. This iconic ocean liner, a former flagship of the British Merchant Navy, has been turned into the Middle East's first floating hotel.
At the Munich Halloween Party our guests came up with various creative costumes, from traditional zombies and witches to Mexican sugar skulls and even the Cookie Monster! Cozy rather than spooky, the open-air Christmas event in Madrid provided our members with all that's required for a German-style holiday season— mulled wine, gingerbread, beer, and grilled sausages.
And let's not forget about our Changemakers Groups with their special mission! Sanjeeb, one of the Changemakers Consuls in Dallas, probably put it best when he said that their activities really come from the heart. What is maybe just a day or even an hour for you can make a huge difference to somebody else.
Thank you to our 48 Changemakers Groups, their Consuls and members, for helping to keep the environment clean, for supporting local NPOs, for sharing food, donations, and holiday gifts with people in need, and so much more! Last but certainly not least, we'd also like to thank all InterNations Consuls and Ambassadors for dedicating their valuable time and energy to bringing people across the globe together.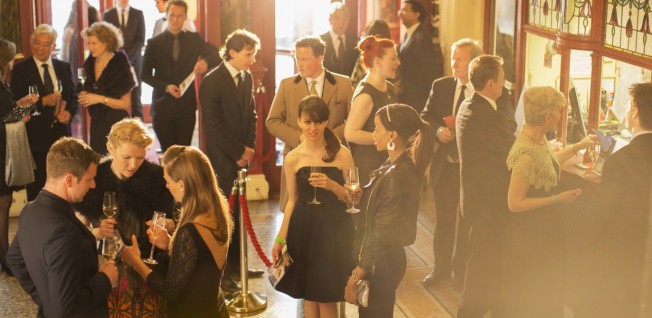 Looking at Life and Work Abroad through Expat Eyes
While our members enjoy connecting with other people from their InterNations Community, most may not be aware of what's been going on "behind the scenes" at the InterNations headquarters in Munich. In autumn 2018, we successfully launched a new business division.
InterNations Business Solutions is our way of supporting global mobility and international talent acquisition: We now offer a Corporate Membership scheme for foreign assignees, international hires, and their respective partners. That way, HR departments can sponsor the InterNations membership of both international employees and relocating spouses, making it easier for them to settle in abroad, meet new people, and benefit from peer-to-peer support. We've already started working together with several global companies, who will include InterNations in their support programs for expats and global talent.
Our Business Solutions Team also provides relevant insights focusing on global talent mobility. For instance, our dedicated report — Expat Insider Business Edition: A Look at Global Talent Mobility through Expat Eyes — provides global mobility and HR professionals with valuable information about the particular needs of those choosing a career abroad, as well as their families.
The Expat Insider Business Edition is based on data from our general Expat Insider 2018 survey. While the top-ranking expat destination, Bahrain, is the same as last year, there have been some dramatic changes in the overall ranking, as our article on the biggest winners and losers shows. Thank you to all respondents who took the time to share their personal experience with life abroad!
Lastly, we published our Expat City Ranking for the second time. Apart from Manama, the capital of Bahrain, Taipei and Singapore emerge as the winners here, mainly due to offering expats a safe environment with great infrastructure. If you'd like to find out about various destinations around the world, why not start with the best and worst cities for expats in 2018?
What to Expect in 2019
All these topics are just some of the things that have kept us busy this year. You may also have noticed our brand-new design, with different fonts, a fresh color scheme, and a more modern version of the InterNations logo. If you would like to show off that unique signature look at the next event, just browse our recently opened InterNations Shop! We stock a global InterNations collection, as well as branded t-shirts for nine of our biggest communities from Barcelona to Singapore.
Updating our website and mobile apps to achieve the fresh and friendly look that you know from InterNations today has been an ongoing effort throughout the year, and there is more to come! In 2019, we will launch a new version of the InterNations mobile apps, with a sleeker design and improved functionality.
And we have another major project in store: With InterNations GO! we'll provide our own platform for relocation services to make international relocation a smooth experience for expats.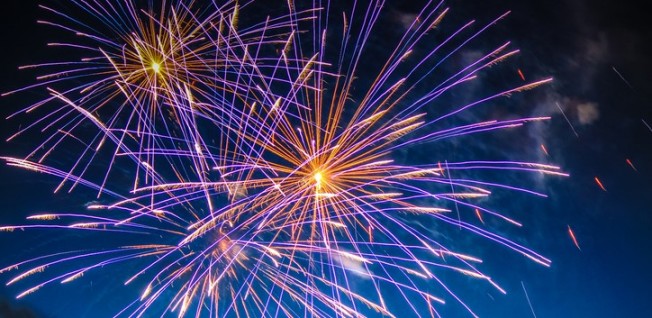 But first, let's all enjoy the upcoming holiday season! Here's to a new year full of happiness, good health, and joy!
---
---
Article Topics