Outdoor Fun with InterNations
Outdoor Fun with InterNations
This month, InterNations members in the northern hemisphere made the most out of the long summer nights, while expats and global minds around the world celebrated Full Moon Day and the 50th Anniversary of Apollo 11 Moon Landing.
All-In White Parties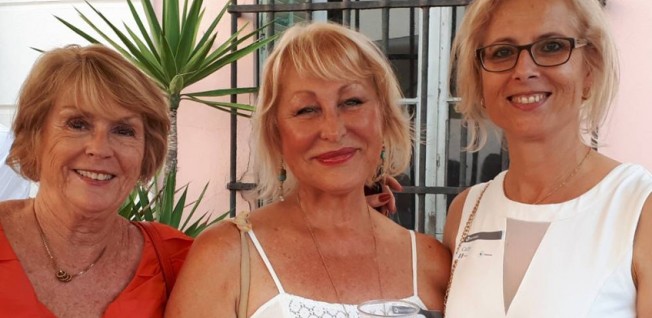 Photo credit: Andreina Wonsch
Our community in Nice met on Friday, 5 July, and welcomed the arrival of Summer at Le Saint Paul Hotel. Showing off their classy white outfits, members had fun networking while drinking a glass of wine. The amazing location and the stunning view from the terrace at sunset made this event a night to remember! Thank you to our Ambassadors Diana Gheorghe, Sophie Rossi, Livia Bellova, and Madani Belhocine for making all of this possible.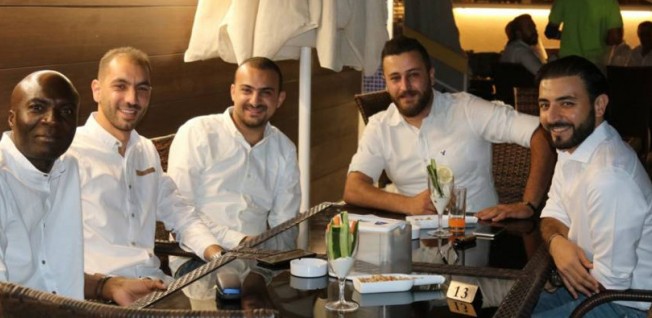 Photo credit: Ahmed Habeeb
InterNations Ambassadors Gabriela Roschinsky, Adriano Fumagalli, and Mohd Haddad planned the perfect White Party on Friday, 12 July. The Amman Community met up at the pool terrace of the Shade bar and dressed in white to celebrate life with their bright outfits and joyful smiles. Members had a good time, having great conversations and capturing new memories by taking plenty of pictures.
Having Fun Out in the Open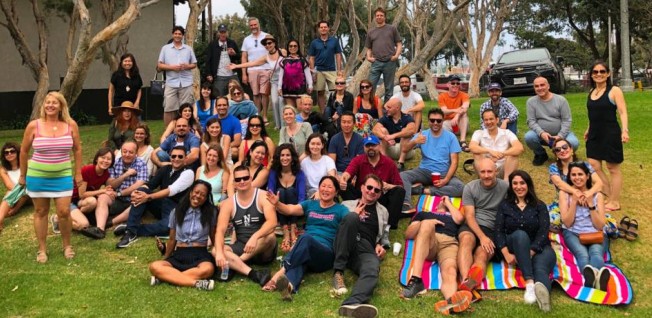 Photo credit: Keiko Benson
On Saturday, 13 July, the Los Angeles Explorers Group celebrated a very special occasion: the 8th anniversary of the annual Los Angeles internationals potluck picnic. Eight years ago, Consuls Giuseppe Mattiolo and Keiko Benson, together with many other expats and global minds, met thanks to this picnic — since then, it has been an epic and unmissable activity for members in LA. The group came together in the Burton Chace Park and shared their home-cooked meals, while having fun with old and new international friends.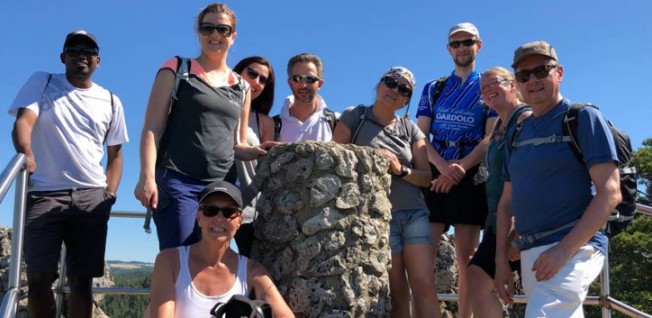 Our Consul Giulia Rizzato arranged another hiking activity with The Nuremberg Hiking and More Group, on Sunday, 30 June. Starting from the city center of Pottenstein, the group enjoyed their three-hour walk surrounded by amazing landscapes. They stopped for a break near the natural pool — there's no better way to chill after a long day in the sun!
Stunning Views and Breathtaking Sunsets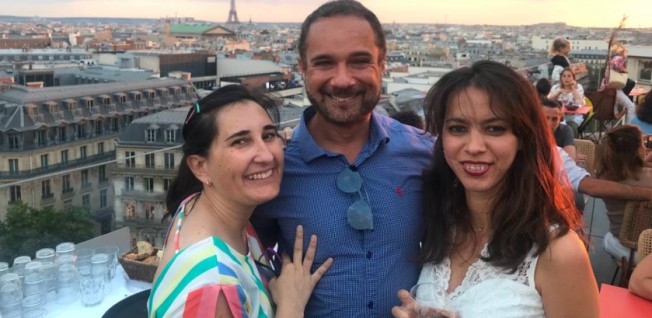 Photo credit: Carolina Ortega
Our host Cosmin Buda spoiled the Paris Out of Office Group with a night of fun on Thursday, 11 July. The activity took place at the Créatures bar, on top of the Galeries Lafayette, where expats and global minds had the chance to mingle with new friends and network with other members, while enjoying one of the best views of the city.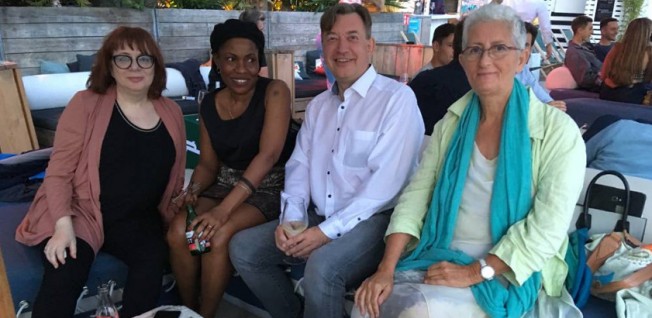 Photo credit: Linda Vermeiren
The This is Antwerp! Group spent the evening at the beach on Wednesday, 10 July. While listening to live jazz music, attendees enjoyed the stunning view over the river Scheldt at sunset. What's more, some of them also seized the opportunity to practice their Dutch — there's no better way to improve your language skills, than doing it with your InterNations friends! Thank you Nensi de Heer and Fons Tjallinks for planning this activity.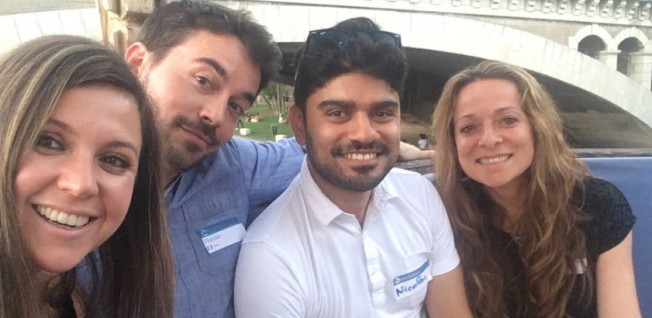 Photo credit: Vanessa Gonzalez
On Thursday, 4 July, the Lyon Community met up in a breath-taking location: The Boat! Members and global minds had the chance to enjoy amazing views and an idyllic setting, while mingling at a bar and terrace located on a boat set on the Rhône. What a wonderful occasion for meeting new members! Thank you to our Ambassador Eric Stemmann for putting so much effort in organizing this event.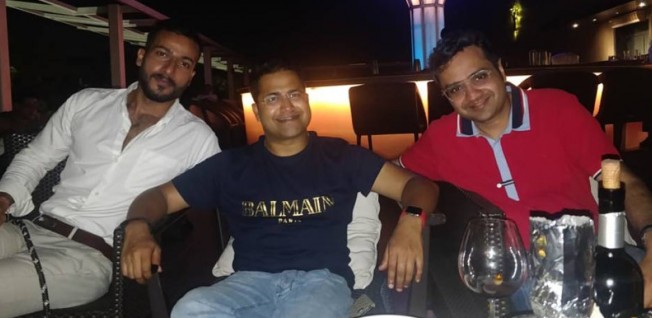 Photo credit: Madhurr Jhaawar
On Saturday, 6 July, our Calcutta Community gathered together at the Smoke Shack, one of the trendiest rooftop bars of the city. Members spent the night mingling while tasting good food and drinks in a superb location. Thank you to our Ambassador Madhurr Jhaawar for hosting this event!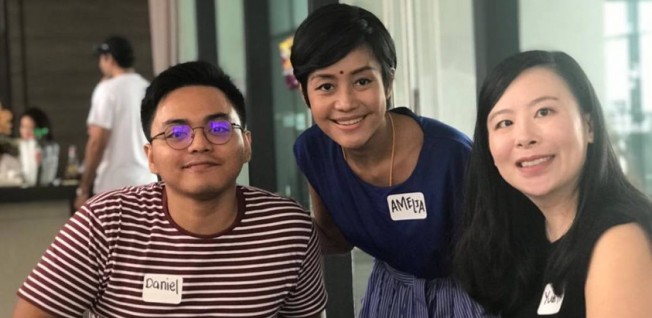 Photo credit: Richard Williams
The Kuala Lumpur Potluck Group organized their first potluck on Sunday, 14 July at the Nadi Bangsar, a fantastic venue with amazing views. Attendees brought food and drinks to share and tasted the traditional flavors of different cultures, while making new friends. Thank you, Richard Williams, for hosting this activity!
Don't miss out on another superb event in Kuala Lumpur: expats and global minds will meet at the Deep Blue rooftop bar on Saturday, 27 July. This will be a great chance to enjoy a cocktail and mingle with other members.
Gazing at the Moon
Expats and global minds around the world not only enjoyed the fresh air and fun outdoor activities. Many communities went above and beyond planning exciting moon-themed events, in occasion of the Full Moon Day and the Apollo 11 Anniversary.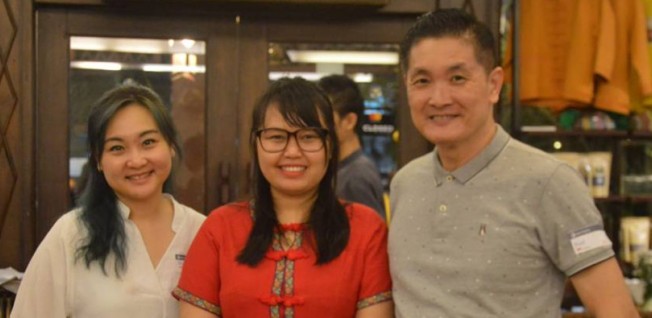 Photo credit: Paul Lim
On Saturday, 13 July, InterNations Yangon celebrated Full Moon Day at the Shan Yoe Yar Restaurant, housed in century-old building decorated in the style of Shan Haw Palaces. Expats and global minds had the chance to network, while tasting traditional food and good drinks. Thank you to Jody Land and Paul Lim for taking care of every detail of this superb event.
If you're a space enthusiast, be sure to drop by the Powerhouse Museum in Sydney, on Sunday, 21 July. The Sydney Skywatchers Group will celebrate the 50th Anniversary of the Apollo 11 Moon Landing, by taking a tour of the Space exhibition and by trying the zero-gravity simulation! This will be the perfect opportunity to learn everything about man's first steps on the moon with your group of international friends.
The fun is not over yet! For future official events and activities near you, check out the events sections in your community — we hope to see you soon!
---
---
Article Topics