Summer Nights with InterNations
Summer Nights with InterNations

By Tobias White
With Summer in full swing, InterNations members in the northern hemisphere are taking full advantage of the long days and expanding their expat networks at our numerous events. Let's take a look at the best of the summer nights and all they have to offer.
The festivities in July began with the InterNations Antwerp Community, on Wednesday, 4 July. This mid-week get-together took place on the terrace of De Sinjoor, located in the heart of the old town. Our Ambassadors Elke Roothans and Alain Kerkhofs hosted a fantastic event with plenty of drinks, food, and music on offer.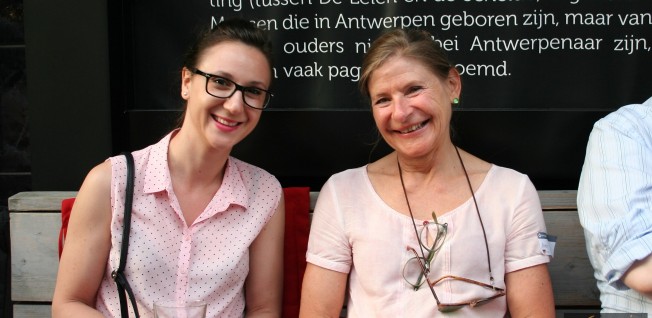 InterNations Athens came together on Friday, 6 July, making the most of the warm summer nights in the Greek capital. Our Ambassadors Sofia Hollo and Liliana Nasoi organized a wonderful night of networking, where old friends reveled in each other's company and where new friendships blossomed. Omikron 2 Rooftop bar was the chosen venue, providing a perfect spot for the event directly in the city center. Members danced to the tunes of a live DJ and enjoyed a few drinks, while they also took part in a lucky draw.
On Tuesday, 10 July, members of our Boston Community got together at Bastille Kitchen, located in the heart of the Innovation District of South Boston. Everyone had a great time catching up with old friends and seeing new faces. Our Ambassadors Kaslong Nda, Zenab Mansoor, Diana La, and Susan Theus greeted the first 40 guests with complimentary welcome drinks. Our thanks to you for hosting a wonderful evening!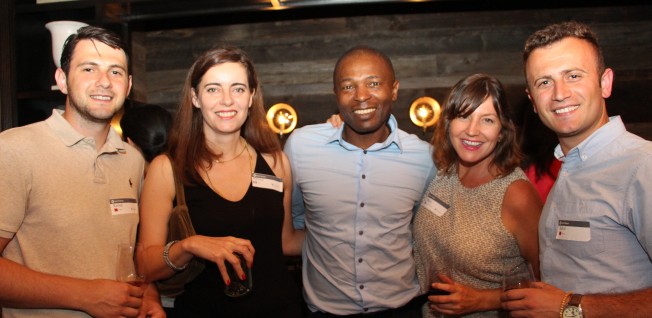 The Guangzhou Community managed to escape the intense summer heat by heading to La Medina, a private venue where they joined Ambassadors Hannah Murray and Lena Zhu. For three hours, the global minds of Guangzhou made the most out of an endless supply of free cold drinks, including red and white wine, beer, and soft drinks, while they were also treated to complimentary appetizers. The dress code was Hawaiian/summery, and a professional photographer perfectly captured their individual styles.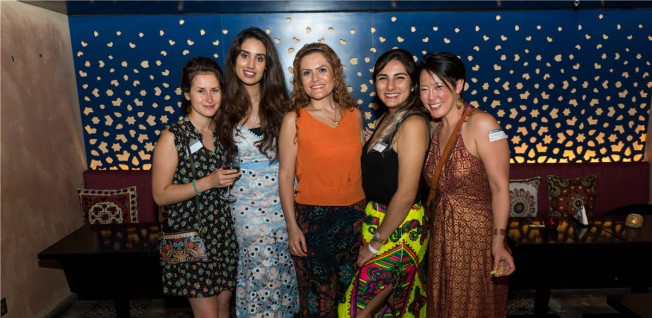 On Friday, 6 July, the InterNations London community held their happy summer social at Mahiki, one of London's most exclusive bars. Our global minds had a fabulous night surrounded by Tiki décor and tropical flowers, sipping fruity cocktails. For the attendees, it was a case of dress to impress! Everyone was treated to a welcome drink and the keen partygoers even stayed for the club night that followed. Thanks to our Ambassador Nura Merediz for this successful night of networking!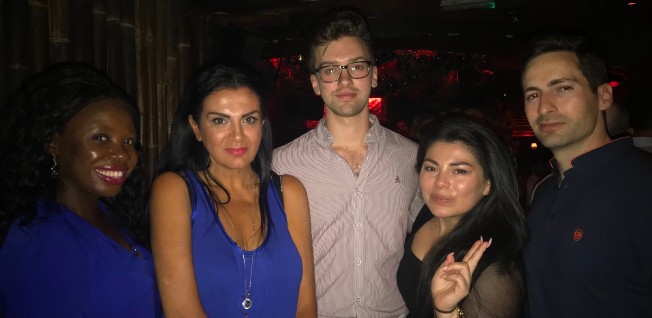 Amidst the World Cup fever in Moscow, Muscovites took some time out from the football for a perfect opportunity to re-connect with fellow expats in the city. Doors opened at 19:30, on Thursday, 5 July, when InterNations members joined our Ambassadors Zoya Knizhnikova and Hans Kuepper at the award-winning Chicago Grill & Bar, a favorite among people in the city. Upon entry, members received a complimentary drink and had the chance to win special prizes in a raffle.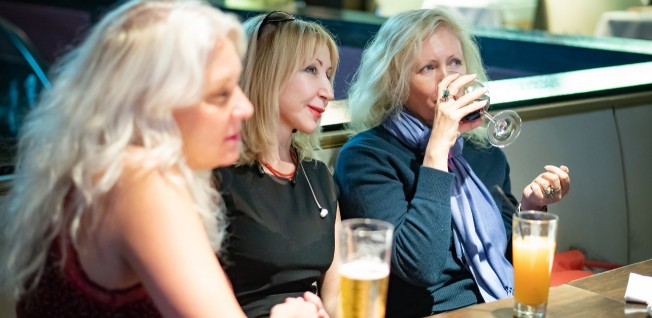 The Berlin New in Town Group hosted a wonderful summer activity, taking a one hour evening tour of Britzer Garten before ending the day with an international twist. Dinner consisted of either a Chinese or Mongolian Gourmet meal — a fine way to top off a lovely summer evening.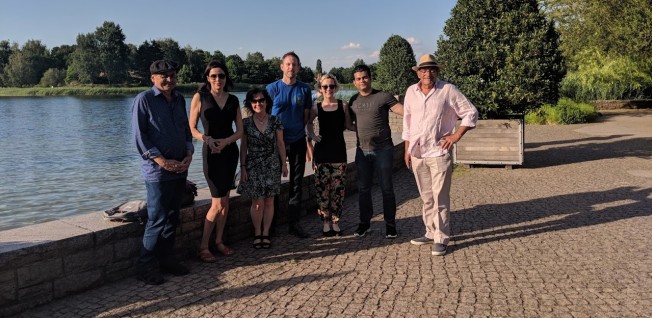 And last, but not least, the Bochum Bermuda Nights Group hosted the Beer with Buddies activity. As made clear in the name of the event, members enjoyed each other's company and some of Germany's best beer at the famous Bermuda 3Eck, located in central Bochum.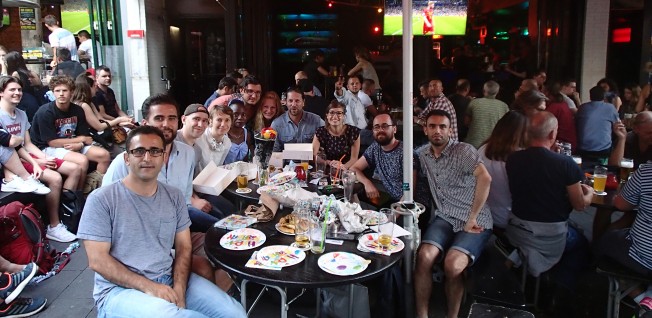 July has been a great month for our members and has seen some brilliant events and activities. But if you have missed out on most of the action so far, then fear not! There's plenty more to come!
If you're in LA on Saturday, 21 July, be sure to drop by the InterNations Los Angeles Community's summer disco, a fantastic place to get acquainted with fellow expats and meet other global-minds. The following week, on Friday, 27 July, the InterNations Istanbul Community will hold their monthly event at the amazing 360 Beyoglu bar. The bar features one of the most spectacular terraces in the city, with views stretching across Istanbul all the way out to the Sea of Marmara.
For more information on these events and future activities, be sure to check out the Events Section. We look forward to seeing you!
---
---
Article Topics