Thank You to My City — Global
Thank You Tashkent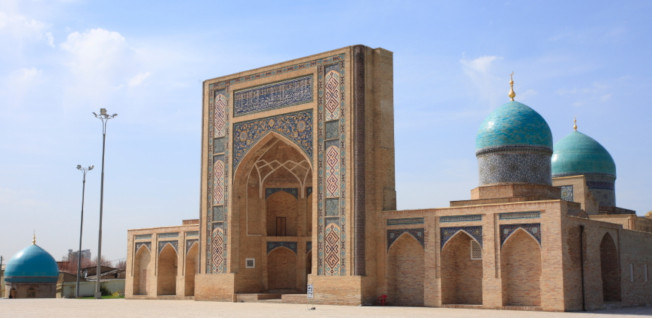 Dear Tashkent,
The first time I was in "your hugs" many years ago. And I didn't think I'll stay here that long.
The first greeting was fragrant like a hot lepeshka. You were very different from my native Yerevan: architecture, language, cuisine, flowers. But you were able to keep me with your hospitality and the warmth of the hearts of the people I met along the way. Of course, there were differences in culture and tradition, but I opened my heart and enjoyed getting to know you. The people who surrounded me became my family. I gained knowledge and life experience. Every day was fraught with new opportunities and challenges. But as you know, there isn't comfort in the growth zone, and there isn't growth in the comfort zone. This must be remembered when discovering new shores.
The East is a delicate matter. You need to learn to listen and hear people. I am grateful that you taught me this. Here people love to communicate. It is necessary not only to shop, but to talk to the seller, to taste before buying, ask for a discount, and not right away to give money. I am also grateful to you for the sun, clean streets, peace and safety, for theaters, exhibitions and festivals. Now is a construction boom in Tashkent. The city is losing its old face. But I hope this does not affect its content.
Traveling feeds the mind. Don't miss your chance! Our whole life is a chance. And you are at an advantage if you are ready to take the risk and act. Don't be afraid of new places and new experiences.
About Gayane Osipyan:
I love life. I love my daughter. I love my friends. I love morning coffee from a cup of Julius Meinl.
Last year was a restart year for me. I began to paint, finished the theater course, and wrote a book.
Now I know for sure that everything is possible, when you really want it and take at least one step towards your dream!
---
Article Topics