Career Transition Abroad Made Easy
Career Transition Abroad Made Easy
Is it time to change my job? Is it time to start a new career? How many times did you ask yourself those questions? You have managed to get your first job in your new host country and spent some years working for the same company — but now you feel unsatisfied and know that you have much more to offer.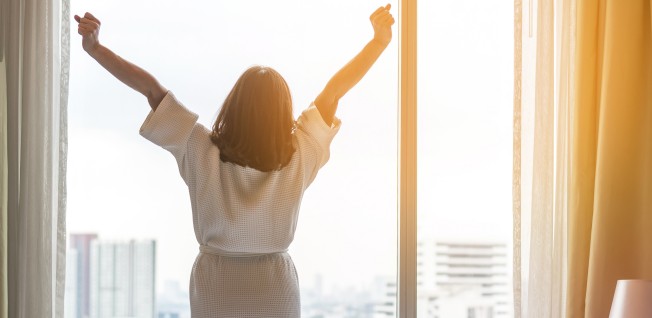 What next? Changing jobs or taking a new career path can be very challenging and scary at the same time. It can be even harder if you are living and working abroad. Below, we will explore ways to make your career transition smooth and easy.
Preparing a Solid Plan of Action
Anna has been living in Manchester for the past 7 years. Her first job was working as a waitress. After a few months, she found a better job in the customer service department of a large corporation. She was excited and full of hope for her future. After staying with the same company for several years she suddenly started to ask herself "what am I going to do now, should I stay and ask for a promotion or look for another opportunity and follow my dreams?" She decided to step out, left the job, and shortly found another position which unfortunately didn't work out. A few months later she was staying at home and looking for another job.
When you are thinking about a career change, it is very important to prepare a solid action plan. Looking for a job usually takes between 3 to 6 months. Ask yourself how many hours per day, week, or weekend you would like to spend on job searching activities. You need to identify your job target, update your CV, and think about your ideal and desired work situation. Write your plan down and take the first steps towards your goal: your new career. Don't go after the first opportunity like Anna did, but prepare a strategic plan and explore your options and possibilities carefully.
Exploring Your Options
What happens if you don't know which career path to follow, or have too many ideas and don't know which one to choose?
Grace is very successful in her career and also runs her own part-time business. She wants to quit her day job and fully focus on her own business - but every time she thinks about writing her resignation letter she gets a new opportunity in her job, be it a promotion or more responsibilities. She is confused and doesn't know what to do: follow her dreams or accept the security of the job?
When looking for ideas for your next job it is useful to explore some options. Once again you can do a brainstorming exercise and write down all options and the positive and negative sides of your decision. Think about which option could move you one step closer to your long-term goal. Who can help you, who can advise you? What can you do if your plan fails? These exercises can help you gain clarity about your situation and look at everything from different perspectives.
Reflect on Your Knowledge, Skills, Experience and Abilities
Before starting a new chapter in your career, stop for a moment and think about your background. What do you have to offer a new employer or the market? What are you good at? What are your technical or job specific skills (acquired on the job or during training), soft skills (like relationship skills, being a team player, or building rapport) and transferable skills (which you can use in your new job position)? Don't underestimate yourself! If you are thinking about assuming a new role you can make a list of skills you believe you have and match them with the role description. Maybe there are some skills or abilities which you should improve.
Update and Edit Your CV and Cover Letter
Another important step in your professional transition is your CV and cover letter. A well-written and carefully prepared CV will land you the interview, not the job. Before sending it to a potential interviewer or a recruitment consultant, go through your CV and make it irresistible.
Your resume is your brand. Think of yourself as a product and ask yourself why an employer should choose you and not another candidate? What do you have to offer? If you have been out of the job market for a while or held the same position for a long time, this is a good moment to refresh your CV and add new experiences or new achievements. Also keep in mind that some countries have a different format of CV: for example, the UK CV is different from the rest of Europe. Do your research beforehand and ask an employment advisor which format is the most common in your host country.
Practicalities of Getting Going: Visas
Erika finally secured fantastic new position with an international company in Dubai after many months of hard work and preparation. She was happy and very satisfied with herself. Unfortunately she realised too late that she did not have the right visa and had to stay for another two months to solve the situation. This unexpected incident delayed her career plans.
Remember you should always check whether or not your visa or work permit limits your options for changing your career or even employer. Check with your employer, with your embassy, or the embassy of the country in which you are going to work what the legal requirements in that country are.
Keep the Other Areas of Your Life in Mind
While looking for a new job or starting a new career, don't forget to take care of yourself. Think about how your new job will affect other areas of your life like your family, health, or free time.
As I mentioned before, looking for a new position usually takes between 3 to 6 months, so it is very important to analyse how this transition process will fit in with your work life balance. It can be a stressful period for many of us, and sometimes drain you of your energy. How are you going to manage this change in your professional and personal life? Surround yourself with people who can support you or read some positive stories to boost your motivation.
Stop Being Scared
When you are in a career transition, sometimes yourself esteem and motivation can decrease and you might feel scared and sad. Do not give up, keep encouraging yourself, and celebrate even small successes like a potential interview. Having a positive mindset will stimulate your creative thinking to find successful solutions that will help you to move forward in your professional life. Believe in yourself and what you can achieve. Imagine you have already succeeded in order to gain the courage to leave your comfort zone and reach your career goals.
These simple tips can really help you to make your career transition quick and easy. Remember, a good action plan is a first step to your success, will help keep you on track and automatically motivates you to secure a new job position and find a fulfilling career.
---
Global Expat Guide Topics