Expat Pets - Relocating with Your Best Friend
Preparing for Travel

By Maria Reyero
When planning a move to another country sorting out whether and how to bring along your four-legged best friend can be stressful. This article provides some relevant pointers and considerations to ease that stress.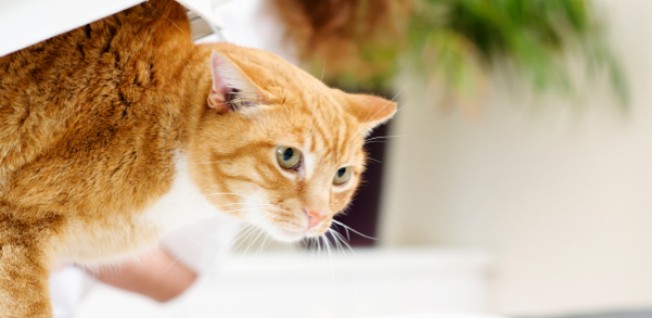 Consult your vet about your pet's diet the day before travel. In my experience, my vet has always recommended that my dog eat lightly the night before travel, and not at all in the morning. The pet carrier should have a spill-proof water container. Whether you include kibble (dry dog or cat food) or not in the carrier is at your discretion, and should be based on your veterinarian's recommendation and on the length of the flight. Either way, always bring along kibble for at least one week of feeding, including the bag; transitioning them to a new brand of food should be a gradual process.
Some veterinarians may recommend a tranquilizer for nervous dogs or cats. This is entirely at your discretion. Personally, I have always opted out. I find that the humming of the aircraft is sufficient to keep my dog acquiescent during the flight.
Departure
The day of travel, arrive at the airport at least an hour earlier than everybody else for check-in (so three to four hours ahead of time). Your pet might need to pass a special security check or clearance. Sometimes the flight attendant at the counter will be unfamiliar with the requirements of pet travel, and will need some extra time to look up the airline's pet policy, as well as the import/export pet policy for the country you are travelling to. Also note that some airports are very pet friendly: in Madrid Barajas you can see some dogs out of their carriers walking on a leash. Some others are very restrictive, and pets must stay in the carriers at all times. Some airports have a fenced green area exclusively for dogs, essentially a mini-dog park with turf for your pet to stretch out and do his business. Hartsfield-Jackson Atlanta International Airport is one such example. Ask airport staff for dog facilities.
If you have a layover and are changing aircrafts, go to your new departure gate as soon as possible and ask a crew member at the counter whether your pet has been transferred to the new aircraft. Fifteen minutes before boarding, ask again if they can confirm your pet has been loaded to the aircraft you will be departing on. It might seem overly cautious, but there is good reason to do so! As it turns out, in my layover in Cancún from the United States I changed aircrafts. When I arrived to the new gate, I asked a crew member if my dog had been loaded to the new aircraft. I was told she was en-route. I boarded the aircraft under the belief that my best furry friend was travelling under-cabin with me. At arrival in Mexico City, I discovered she had been left behind. It turns out the sticker displaying her final destination had peeled off her pet carrier, so the Cancún airport staff did not know on which aircraft to board her. When it was all sorted out, Nina was sent in the next flight from Cancún to Mexico City, safe and sound. The experience was nevertheless stressful and meant spending an additional four hours at the airport waiting for her!
Arrival
On a normal arrival, you will usually pick up your pet at the baggage claim –be patient, pets are usually the last ones to be set on the band. Some carriers have you pick your pet at the client service module in the same general area. If you are in a large international airport, oftentimes the agricultural ministry will have an office on-site, where you will show your pet's veterinary certificates and submit the importation form (ask airport staff for it, this is usually a small module before passing through customs). After submitting the form, you should get either the stamped original or copy as proof of registration of importation. Keep this document in your pet's files and carry it with you whenever travelling internationally with your pet.
---
Global Expat Guide Topics