Goodbye and Hello: The Ugly Truth about Repatriation
"Back Home"
I'm a London girl. From the moment I was born until October 2010 when we left for Cyprus, I had lived almost every year of my life in London. Minus three years for university, that makes 19 years living in the same city. I had grown accustomed to its hustle and bustle, its variety of activities and options, and took for granted its transportation network.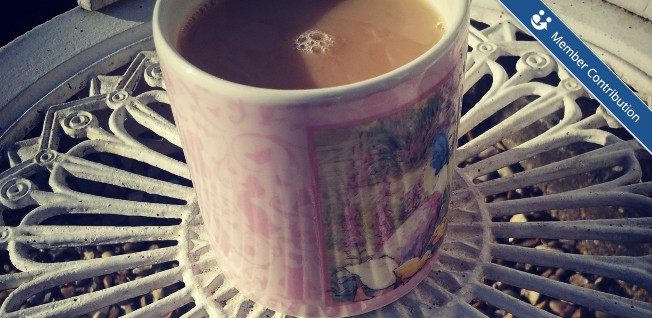 The Adjustment Phase
The adjustment phase is something that comes with every big change really, whether it's a change in job, house, or country. I have made the decisions, done the packing, and made the preparations. Now I am back in London and well and truly in the adjustment phase. With every transition you need to align yourself with the relevant lifestyle that a new city offers. You need to spend a few days getting accustomed to the environment and the climate, a pretty important part of the transition phase when moving from Cyprus to London because April in Cyprus is 28°C and April in London is more like 12°C. You also need to ease yourself in gently, advice which I have not taken myself. I arrived at London Heathrow on Friday at 11pm and on Saturday morning at 9am I was up out and at the bank, the post office, and the pharmacy. I saw friends and family in the first weekend and hopped on and off bus after tube after bus, gallivanting my way round. I was almost in denial and wanted to keep myself busy. But what started as a hectic weekend made way for a lonely and slow week with friends and family at work and very little for me to do except contemplate my temporary life in a rather expensive city. The novelty of the tube soon wore off after I realised how expensive it had become.
The best part of the transition phase: getting to know all the English food I have missed so much, with my first stop on Sunday being a pub lunch. A huge roast dinner after a hectic and emotional weekend was just what I needed to properly acclimatise to my new surroundings.
A week on and I have experienced the anxiety that comes with realising you are temporarily unemployed with not much hope of finding a job until you settle in your next country. I have experienced the nerves and excitement of being reunited with long lost friends and family, and I have experienced the satisfaction of finally unpacking those two huge suitcases which came with me from Cyprus. And surprisingly, I have even experienced some sunshine.
Repatriation Is the End of a New Beginning
I have talked so much about being an expat that typing repatriation feels a little odd. Part of me thought the day I repatriated would never come, and although it is temporary, these few months "home" in the big city are a good chance to re-establish some much needed bonds with friends and family before deserting them once more for the next expat adventure.
Three years, or any amount of time abroad for that matter, will change you. It will help you learn, grow, and develop. It will open your eyes to a new culture, to a different climate, and to a whole new world of food, not to mention a different outlook on life. While repatriation comes sooner or later, the expat experiences you have abroad will last for life. So juggling the mixed bag of emotions and organising an international move are a small price to pay.
Miriam Finerty was an expat in Cyprus for the past four years, and is currently back in her native London preparing for her next expat adventure in Dubai.
If you are an InterNations member and would like to contribute an article, do not hesitate to contact us!
Global Expat Guide Topics