How to Get Divorced as an Expat
How to Get Divorced as an Expat
Making a marriage work is not easy especially with the additional pressure of making your expat life work. Divorce is usually the logical consequence when a marriage ends. InterNations member Hero offers advice on what to keep in mind for a divorce outside of your home country.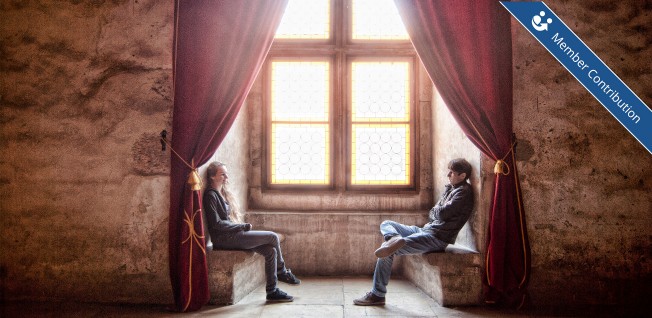 The end of any marriage is stressful and this can be compounded if you are living away from your home country. What is certain is that divorce does not have to be so destructive that those involved are left emotionally shattered. There are several non-contentious routes for an amicable divorce that parties can adopt to minimize the impact. Provided both parties agree that the marriage has irretrievably ended and they are happy that the divorce takes place in the chosen country, the divorce itself can usually be a straightforward paper application.
Avoiding a Financial Dispute
The issue that can often cause difficulty and hostility is negotiating the matrimonial finances. Following an amicable divorce, to ensure that the associated financial issues are resolved swiftly, it is essential that both parties are reasonable and open within financial negotiations. They need to be willing to reach a settlement which is fair and meets everyone's needs, especially those of the children.
Both parties are entitled to request full and frank financial disclosure from each other and it is imperative that they are cooperative and fully engaged in the process. It is particularly important where there are children involved as parties must remember that they will have to co-parent together until their youngest child is at least 18 years old, therefore a bitter financial dispute will only cause tension at handovers which the children will inevitably pick up on.
Where to Divorce as an Expat
As an expatriate living overseas there are usually multiple options open to you in terms of where you can get a divorce. An interesting case in Singapore highlights the importance of carefully considering the appropriate place to divorce as an expat. The case heard last year in the Australian courts involved an expat couple living in Singapore; the husband was British and the wife Australian. The husband, who earned 1 million USD a year, wished to divorce in Singapore whilst the wife wished to divorce in Australia. The couple lived in Singapore as expats, and had three children.
The Australian Judge determined that that it would be more advantageous for the wife to divorce in Australia, than in Singapore. In Australia, the court would take into account assets that accrued during the time the couple lived together before the marriage, whereas in Singapore, the court would not. The Judge also considered that Australia would award the wife litigation funding to support her during the divorce whereas this would not happen in Singapore.
What to Ask Your Family Lawyer
This case highlights the importance for expats of taking clear and full advice, not only in the country in which they reside, but also their home country and that of their spouse. It is vital to research in detail the pros and cons of each jurisdiction open to you in order to make an informed decision on how to proceed.
Important questions to consider with your lawyer are:
How are assets divided on divorce?
What assets are included? Are business or inherited assets excluded, for instance?
Does the length of marriage make a difference to the outcome and are periods of cohabitation included?
Can I obtain interim financial support during the divorce?
Can I obtain help with my legal fees from my spouse?
How long is child and spousal maintenance likely to be awarded for?
Are the awards needs-based?
What is the disclosure process?
How can orders be enforced? Can foreign orders be enforced?
Wherever you are in the world, if both parties adopt a realistic approach and are transparent and open about their finances, divorce with dignity is certainly possible.
Hero Lomas is a solicitor and mediator in England and Wales with Expatriate Law. Hero is an expat and has been living in Rio de Janeiro for over a decade.
Global Expat Guide Topics