When Love Crosses Continents
When Love Crosses Continents

By Maggie Hari
Long-distance relationships are challenging and can often put a damper on expat life. InterNations member Maggie tells us how, after falling in love with another expat, she and her partner made it work anyway and how you can also manage to overcome the hurdles of a long-distance relationship.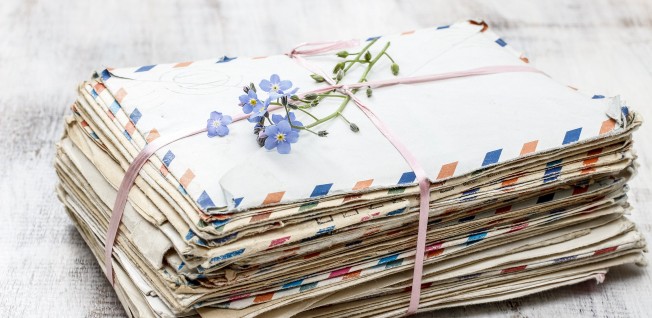 In early 2009, on a cold winter day in Pittsburgh, a friend of mine asked me to join a group of Pittsburgh internationals at a newly opened beer garden for a drink. Just before she called, I was ready to cuddle up with a book and a hot chocolate and call it a night. I debated turning her down and sticking to my original plan but gave in to the idea of good company and a German beer. A quick wardrobe change later, I was out the door and into an evening that would become very significant in my life.
At the German bar, the waiter pointed us to a large table that was half full. My friend and I chose our seats next to the group of international folks who liked to get together at least once a month. The ambience was just right, there were young professionals at every corner having conversations while some cool German music played in the background. The wooden interior was warm and cozy which was exactly what was needed on that dreadful winter day.
People in our party streamed in at different times and among them, a good-looking stud with blonde hair and a thick accent. He sat next to me at the large table of about 20 people. He told me he was born and raised in Slovakia but had moved to Germany after college to complete a doctoral degree. He was in Pittsburgh as a two-year expatriate from Germany. We became friends instantly and after months of friendship, we became romantically involved.
Expat Love Turns into a Long-Distance Relationship
However, as fate would have it, his work in Pittsburgh was coming to an end and at the end of 2009, he would be moving back to Germany. We had come to really enjoy each other's company and we wanted to make it work. I really fancied this guy, and I knew he was everything I would ever want in a partner. However, I was skeptical about the whole long distance idea. Just a year prior, I had told a guy who lived in New York, (same continent and time zone as me) that I did not believe in long-distance relationships.
Yet, here I was discussing the terms of a relationship that would span across oceans. I remember sitting at the airport with my then boyfriend while he waited to board his plane to Germany. We promised to be in touch, to talk every day, and to make plans for a reunion very soon. The mood was somber to say the least. As I drove away from the airport that evening, I wondered if we would keep true to that promise.
The year 2010 was a busy one for both of us. We managed to see each other every three months and traveled to destinations where we hiked, climbed, and watched many a sunsets together. In between our meeting times, we spoke on Skype, via email and text. We made sure we updated each other on our daily lives. Nothing was too minuscule to share. We respected each other's time and appreciated the fact that we each made adjustments in our days just to be able to talk to each other. Needless to say we had to deal with many questions from friends and families about where the relationship was headed. We knew they all meant well but we were still frustrated with their lack of understanding.
Somehow, we knew we wanted to be together. The logistics though were a bit convoluted. He could not seem to find a job in the US, and I could not seem to figure out what I would do in Europe; but we persisted. Being very pragmatic people in our lives, we sat down and came up with a project. The goal was to be together. We just have to figure out how. He continued sending resumes in the US and I did some research to see what I could do in Europe. Then we decided to think "outside the box". What if we both relocated to somewhere new, a neutral ground where neither one of us had the advantage of familiarity, friends, or family? And so the idea to move to Australia was born.
Living the Life of a Geographical Single
In the summer of 2012, we got married. A week after our wedding, my husband had to fly back to Germany to continue working. The skepticism about our relationship continued, but we knew we had a plan. We had just found out that we could both move and work in Australia, but the paperwork would take time. So, for a little while longer, we had to live on separate continents. Many people would ask me how we kept such a relationship going. "How do you not get discouraged and just give up?" one friend asked me.
Out of curiosity, I went online to find out if people dated across continents. I found out very quickly that we were not unique; we even have a name! A 2011 article in CNN's travel section called us "geographical singles". The world has become more global now and people are traveling around the world for various reasons. Falling in love with someone who lives miles away is not uncommon. So, couples are finding ways to keep relationships going. The advantage of that is that you are in this perpetual honeymoon. Everything is temporary and thus exciting. You want to savor every last second of your time together so everyone is on their best behavior, and every meeting is an adventure.
The disadvantage of these long-distance relationships is that you are on a perpetual honeymoon. You never get to be around each other long enough to be in mundane moments and moods; to not look or feel your best, to have your differences and be able to resolve them in an amicable manner, while still being two different individuals, and this is something that geographical singles should be aware of.
How to Make It Last
If I was to give advice to other geographical singles out there, I would say that it's very important to know exactly where the relationship is going. Having an end point to when you will no longer be in separate geographical locations helps you to keep going. Without this plan, the relationship faces the danger of fizzling out and dying.
The performance artist Marina Abramović is said to have ended a relationship with fellow artist Ulay in the late 80's with both of them walking on opposite sides of the great wall of China with an agreed meeting point in the middle for one last embrace. While in their case they were saying goodbye, I like to think of long-distance relationships as walking on opposites sides of a great wall with plans to meet in the center but not for a farewell embrace but for a reunion. This keeps you climbing those mountains and weathering bad days. You know there is a goal.
I also like to think that love and respect go hand in hand. It's important to respect the other person's time, their investment in the relationship and to give just as much back. If you think your partner is worth fighting for, then you don't hold back. It's also important to be flexible. Both parties should be willing to move or relocate. Without flexibility, it's hard to plan a future.
The Reunion
Today, as I write this, I am sitting in our Sydney apartment with our 8-month-old son in my arms waiting for my husband to come home from work. I left Pittsburgh two years ago and moved to Germany briefly while my husband finished working on projects. Three months later, we bought a one-way ticket to Sydney, Australia.
We started from scratch together and that means we've had some highs and lows. We have seen each other at our best and worst. Definitely no blind love here. We both agree that we would do it all again in a heartbeat. People ask us how we made it work. My answer is that we were very honest with each other from the beginning. We knew we wanted to be together, and were both willing to do what it takes.
All those Skype dates and chats over the phone, all the planning to see each other every three months, is all behind us now. Today, when I ask my husband what he is most grateful for, he simply likes to say, he is grateful that we figured out how to be together.
So, to you reading this, wondering if that holiday romance will amount to anything, my advice is simple: if the person is worth fighting for, then you will find a way to be together. Be honest with each other, and clear about your intentions. Plan to see each other often, and communicate; and one day, when you are finally together, you can look back at your long walk on opposite sides, and celebrate your embrace that will last forever.
If you are an InterNations member and would like to contribute an article, do not hesitate to contact us!
---
Global Expat Guide Topics