Owning Your Personal Development
Owning Your Personal Development
Getting comfortable in your job is all too easy but sometimes you have to work on yourself and develop new skills to stay successful. InterNations member Harlem has some advice on owning your personal development.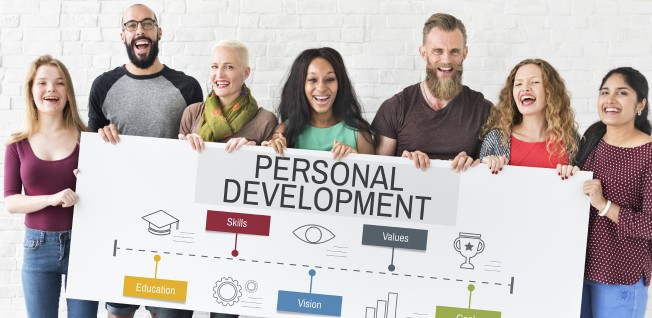 Often the more educated or experienced we are, the more we develop a sense of professional entitlement. We falsely assume that if we want a job, as "experienced or educated professionals", the job should and will be ours.
This theory was probably right before the age of the .coms, before the flood of global talent and sourcing, and human resource smart systems that can calculate your possibility of success on the job. Today this idea is dead! Moreover, as the world becomes increasingly saturated with over-educated or experienced professionals, people with exact same competencies as you, most professionals can be replaced by the thousands of smarter, cheaper and better performing global talent in a matter of hours via LinkedIn or Indeed.
Staying in the Game
So, unless you are an expert in your field or have a niche skill, you must play ball to stay in the game and the game does not stop once you have found the job that you are looking for. Sure you might think that I am wrong, if you have been with the same company for twenty years, but what if one day your company goes bankrupt; you become too high an expense versus the possible Return on Employee Investment (ROEI) of three new, faster and less demanding employees at the same price of your salary, or with the volatility of the global market, you can not master the competences or chameleonic flexibility required. It is time to own your personal and professional development.
Now for the how, but first let us define personal development and redefine professional development: "Personal development is a lifelong process. It's a way for people to assess their skills and qualities, consider their aims in life and set goals in order to realize and maximize their potential (Skills You Need 2015)." Professional development usually refers to the training that your employer provides to enhance your skills, but we will redefine it to put the ownership on you, the person that is truly responsible for owning their professional development.
Professional development are the steps you take to obtain, reinforce and apply the competences that are relevant for the future needs and competitiveness of you, your firm, and your industry. As a Human Resource Specialist, you should study cultures and andragogic theory (i.e. how adults learn), participate in conferences (e.g. Ted Talks), be technologically savvy in a global age and take online marketing and digital marketing classes to understand how to sell and brand your firm to attract the right talent.
Five Steps for Your Professional Development
As the reader's of this article will be from diverse professional and industry backgrounds, I will provide a best-practice strategy of five steps for owning your personal and professional development:
Join professional associations that focus on your skills and industry. It is not good enough to pay the membership fee; you must participate (e.g. by reading articles, going to meetings, networking and attending conferences).
Attend conferences or networking events in your field. Make a calendar of all the industry events happening near you and go to as many as you can, proactively socialize, make connections, learn what is happening now in your industry and sell yourself.
Go online! There are thousands of ways to learn things via the internet. Take MOOCs (Massive Open Online Courses), participate in webinars, listen to podcasts or watch relevant YouTube videos.
Contribute! Now with that new knowledge begin to contribute to your field. Start a twitter account, blog, speak at conferences and universities and show the world what you have learned.
Take it back to your firm! Be entrepreneurial! It is great that you learned all those new competencies, but for anyone to know you must share it at work. Put on a professional development session for your colleagues, make suggestions to your boss or just change your own approach.
With these five best practices you will be off to a great start! Keep me posted on your journey, via email: outofthebox_@outlook.com, or send me a message on InterNations.
Global Expat Guide Topics