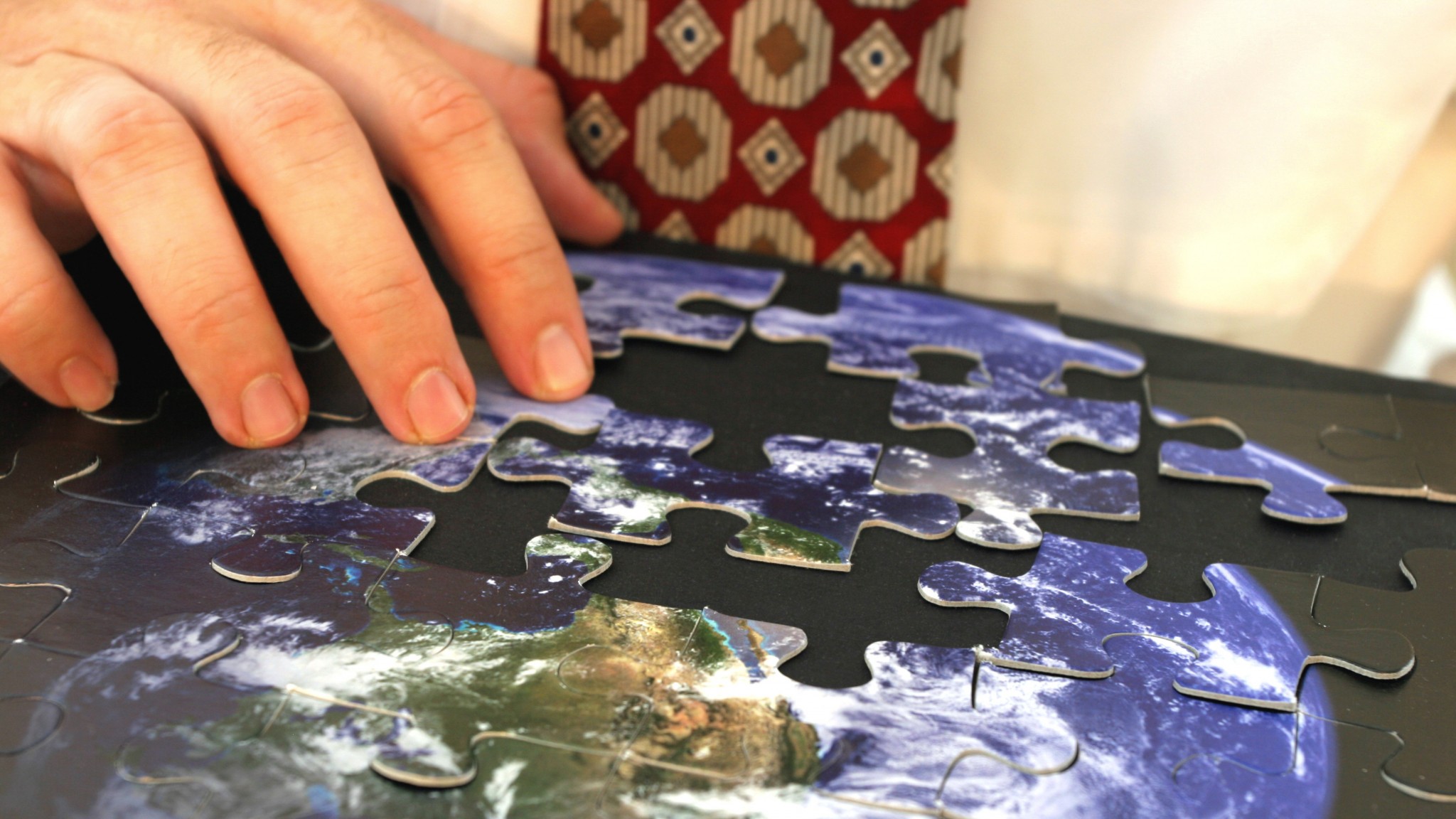 Working abroad?
Exchange tips about expat life on our forums
Access expert articles on life abroad
Meet international friends at regular events
Share hobbies through interest-based groups
Top Seven Up and Coming Tech Cities for Expats
Top Seven Up and Coming Tech Cities for Expats

By Tobias White
Over the past few years, there has been a sharp increase in the number of cities putting technology at the forefront of their local economies. With the tech industry booming and seemingly every country wanting a piece of the digital revolution, there are plenty of exciting new and upcoming cities for tech-savvy expats to take advantage of.
A BAL-TECH POWER: VILNIUS
Vilnius is the capital of Lithuania and the economic powerhouse of the three Baltic states — with a GDP totaling a respectable 42 billion USD. With one of the lowest corporate income tax rates in the EU, a research and development tax deduction of three times the investment and government funding for foreign businesses, Vilnius has transformed itself into a budding technological hub equipped with a digital infrastructure of massive potential. Similar to "Chilecon Valley", numerous startups, though more particularly Fintech startups, have taken advantage of the ideal economic and logistical environment in Vilnius. It is now home to over 30,000 IT specialists and software developers, as well as a highly proficient, educated and English-speaking workforce.
The Vilnius Tech Park is a reflection of the confidence and interest in tech-startups in Vilnius. Established in 2011, the Vilnius Tech Park is already the biggest technology hub for startups and other ICT orientated businesses in the Baltics and Nordics. The park is also home to more than 750 entrepreneurs from 40 different countries.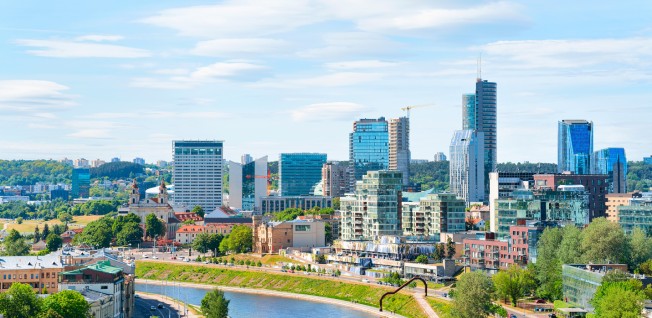 A HOT PROSPECT: CHILECON VALLEY
Santiago, otherwise known as "Chilecon Valley", is quickly emerging as South America's go to city for both IT professionals and tech-savvy entrepreneurs alike. The low-cost lifestyle and world of opportunity makes it hard to resist.
Fintech is all the rave here — online and mobile banking, payment, and remittance companies are emerging fast, thanks to the ever-increasing internet reach in the country. As of December 2017, there were roughly 75 fintech startups in Chile, and this number is expected to grow.
With equity- free funding, free working space, and cheap accommodation for more than 200 startups, the city has earned a reputation as a startup heaven. Seed accelerator Start-Up Chile launched in 2010 and has invested more than 40 million USD in 1,400 startups. The country has been working feverishly to make the process as easy as possible — a new tech visa program allows tech talent to acquire a visa within just 15 days!
NORTH CAROLINA'S CALIFORNIA EQUIVALENT: CHARLOTTE
The city of Charlotte has been catching the attention of technologically gifted expats the world over. North Carolina's biggest city, with its culinary identity and rare homely feel, is home to almost two and a half million people. Both expats and Americans have been flocking to here to take advantage of a unique lifestyle, that is considerably cheaper than in many other cities in the US.
The numbers testify to the up and coming technological importance of Charlotte. From 2006 to 2016, tech-orientated businesses expanded their job count by an impressive 62%, with an impressive 18% growth in the two years from 2014 to 2016. More specifically, custom programmers and systems design engineers are in high demand, with a whopping 7400 jobs added to these vital sectors in the past ten years. The exponential growth in the software publishing sector is not to be laughed at either— almost 700% growth here has the eyes of the tech world firmly set on Charlotte.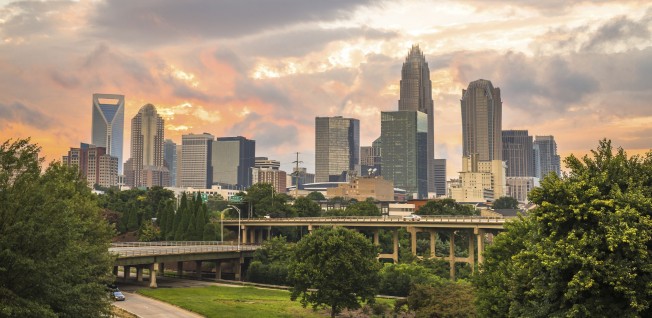 ARRIVING ON THE SCENE: PORTO
The idyllic city of Porto is home to a small technological revolution and represents one of the more picturesque environments for tech entrepreneurs. An impressive 28% of Portugal's tech startups are located in Porto and the city has big ambitions for the future.
At the forefront of this is the Porto Tech Hub, a non-profit association of tech companies with the common goal of promoting Porto as a global technological center of excellence. If you're new on the tech scene, then fear not — the Porto Tech Hub hosts monthly meet ups and provides a platform which encourages the sharing of tech-related business ideas. It really is an outstanding place to live, from both a lifestyle and business point of view.
ON THE TIP OF TECHY TONGUES: TEL AVIV
Tel Aviv is a small but stunning city, equipped with a lively tech scene that is expected to go from strength to strength in the future. Among the 3.6 million people living there, there is an abundance of world-class technical talent ready for you to get involved with!
Tel Aviv has deep lying connections to the US market and this connection has helped start ups a lot in the past — the potential for huge investment here is tangible. A fine example of this is the in Israel-founded-company Waze, which seven years after its founding, was acquired by Google for 1 billion USD.
Moreover, investors, particularly in the digital, data and tech fields, can benefit from lucrative tax relief. This encouragement seems to have the desired effect — out of the 4300 startups in Israel, 2900 of these are located within the ten-mile radius of "Silicon Wadi", a development rate bettered only by, you guessed it, Silicon Valley.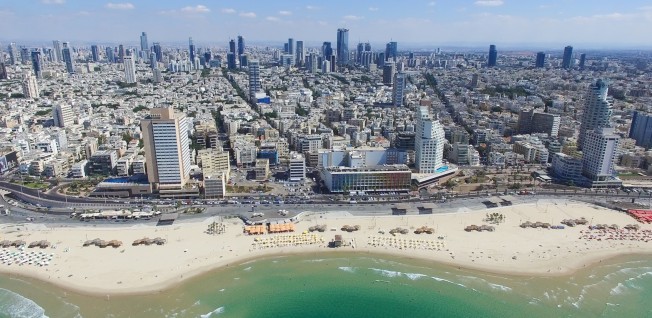 A RISING SUPERPOWER: BEIJING
Beijing is a city with a huge market which is buzzing with ideas and possibilities. China's hectic capital was named top tech city in the world in 2017 by business resource company Expert Market and is becoming a popular destination for those gifted in the field. Not only does China have an abundance of consumers, but the government funding in technology is generous to say the least. In the twelve months previous to June 2017, the total investment amounted to a whopping 16,462,029,663 USD resulting in the establishment of over 500 start-ups operating in the city. Among other key areas of technology, environmental solutions and artificial intelligence are just a couple of focuses for Chinese government funding going forward.
The tech community in Beijing centers around the Zhongguancun area, where the cost of renting and living is relatively low and the opportunity for funding in early startup stages considerably high. If you don't mind the big city life, Beijing's welcoming and open community of techies could be just right for you. With numerous high-quality universities around the area, the city is full of talented graduates and experienced professionals helping to bring Beijing to the forefront of technological development.
BAVARIA'S BUDDING TECH HUB: MUNICH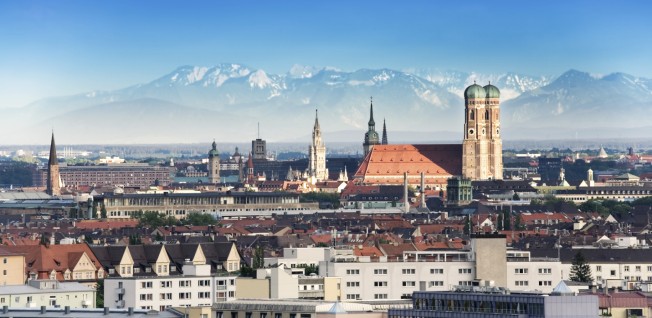 Aside from the excellent beers available in Germany's wealthiest city, the amount of tech talent is also notable. Munich features on our list of upcoming cities as support for the technology industry has massively increased in the last few years. Start-up incubators and accelerators, support infrastructure, and an ever-growing open and welcoming technology community are ever-present in the city. It's therefore no surprise that the European Commission's Atlas of ICT Activity places Munich as the number one tech city.
Fortunately, the capital of Bavaria is home to some of Germany's more prestigious universities; the big names being Technical University of Munich and the Ludwig Maximilian University. With each graduating class, more and more students are turning to technological startups, solving problems with innovative technology. Currently, there are over 95,000 startups in Munich and just under half a million-people working in the technology industry. Unleash your potential in this historic city!
We do our best to keep this article up to date. However, we cannot guarantee that the information provided is always current or complete.
---
Global Expat Guide Topics